Dan Snow Visits New Zealand
Dan Snow travelled with Audley to New Zealand in January 2009 – find out more about his experiences of this culturally fascinating and scenically beautiful destination.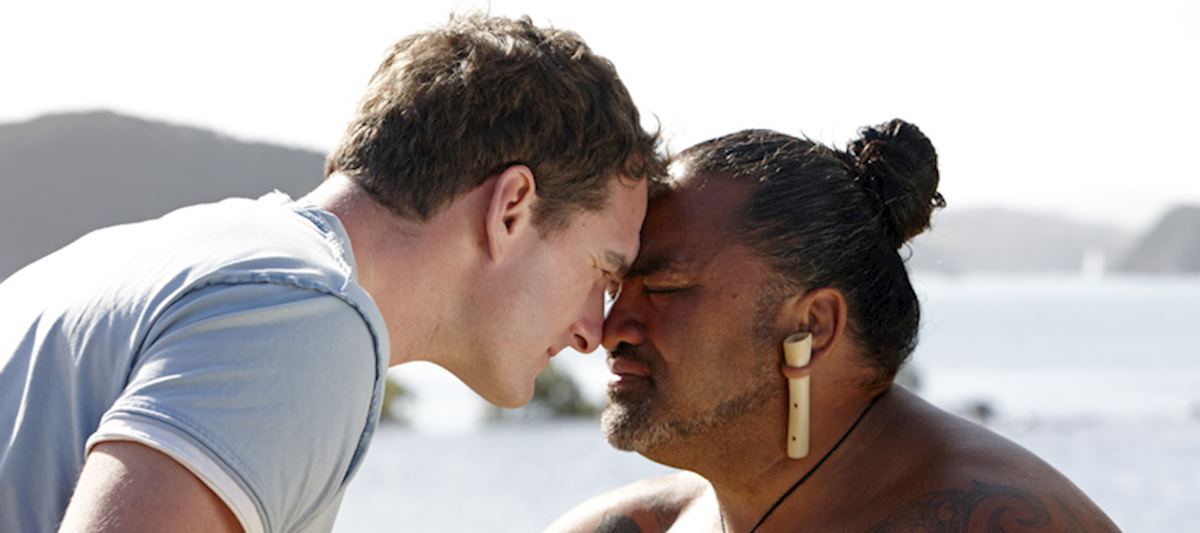 "New Zealand is no secret. People in the rest of the world think that it is beautiful and dramatic, and its people are friendly, adventurous and outward looking. All this is entirely true."
Dan Snow in New Zealand
As part of our prize for winning 'Supreme Operator of the Year' from Tourism New Zealand, we were invited to host a trip to New Zealand for historian and TV presenter Dan Snow.
Dan Snow discusses his trip
I have always been a contrarian traveller. I avoided Thailand after my friends went on gap years there, associated with other British 18 year olds and came home with dodgy trousers and endless talk of islands with indistinguishable names. In my twenties New Zealand became the Mecca for my mates. The talk in the pub was of career breaks, minivans, camping and spectacular Gandalf inspired road trips. I hated the Lord of the Rings franchise. I listened politely and booked my trip to Angola.
It did not take me long after peering through window of my flight at the cerulean blue waters of the Hauraki Gulf on a beautiful summer morning to start to question my opinion of New Zealand. My certainties crumbled further as we drove across the Auckland harbour bridge and I watched a thousand yachts, fishing boats, racing dinghies and canoes all tearing around on the bright sea below us in a huge anarchic waltz. By the time I was installed on the lawn of the breathtaking Takatu Lodge, looking over rows of vines bearing grapes which are the descendents of the ones in my large, constantly re-filled, glass I was New Zealand's latest and most enthusiastic convert.
New Zealanders loved telling me that their country is the world's best kept secret. They are wrong. Lebanon's sexy nightlife is a secret. Tunisia's relaxed, cosmopolitan vibe is a secret. New Zealand is no secret. People in the rest of the world think that it is beautiful and dramatic, and its people are friendly, adventurous and outward looking. All this is entirely true. You expect a lot, and New Zealand totally delivers. From the splendour of Takatu, where I lay in my sun-drenched bath sipping more of their wine, we drove north. Every forest is protected, colonial farm buildings are treasured not bulldozed and beach houses compete for rustic originality rather than the size of their satellite dishes. Snorkelling on the Poor Knights Islands was a lesson in ecotourism; not an atom of food went over the side, not a finger tip was to be placed on the islands themselves. Local people lead the drive to protect. In two decades they have seen fish stocks explode and tourists flock. We saw giant schools of fish feeding on the surface and gannets spearing into their midst as if they could not believe their luck. The dolphins and whales that the crew strained to find for us proved elusive but I am a jinx on all game viewing trips and was as stoical as ever.
If there are surprises in New Zealand they may lie tucked away in its history.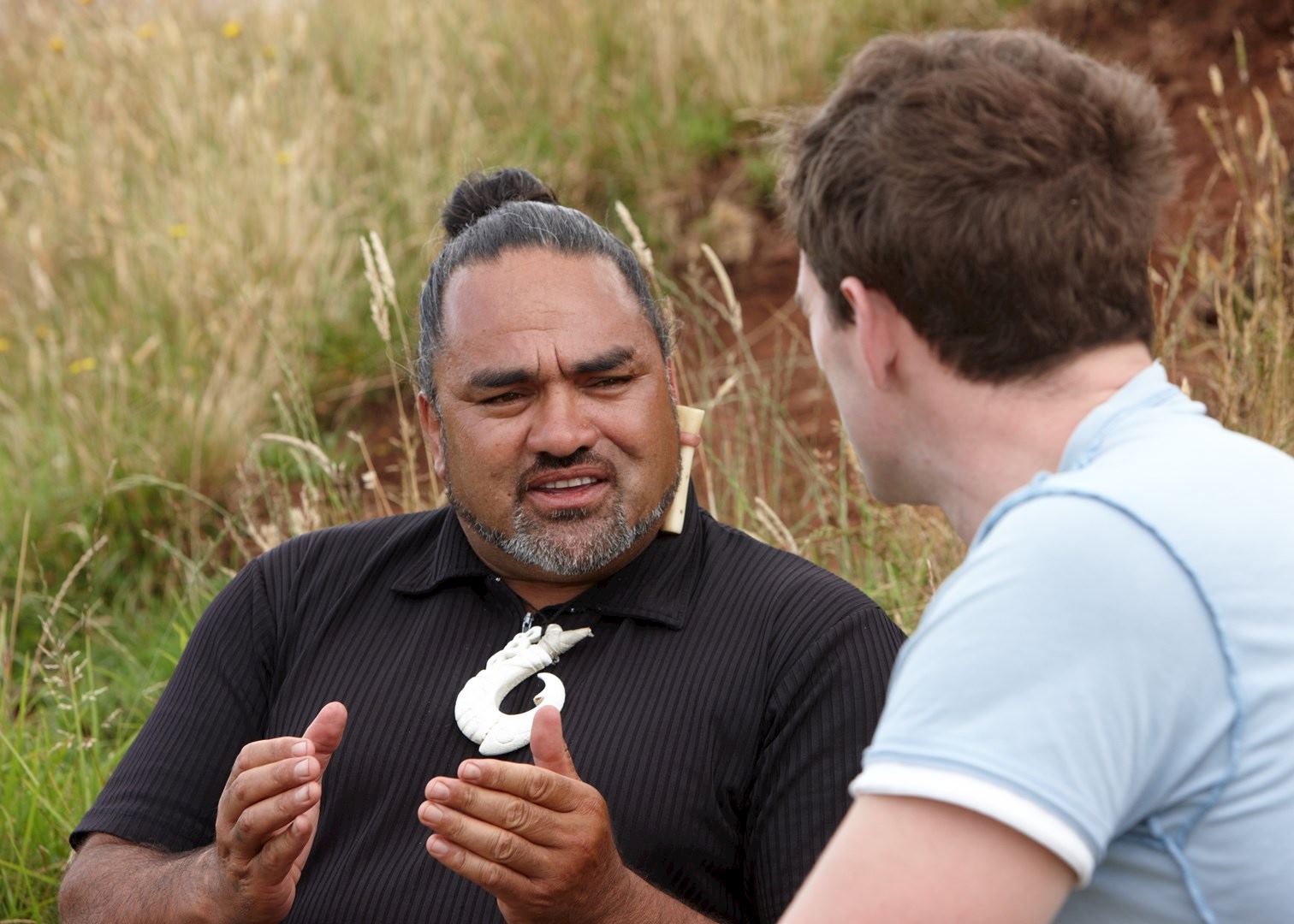 Arrogant Europeans often assume that if a place lacks Roman ruins, Norman castles and Tudor cross framed cottages then there is "no history" there. New Zealand might have been the last major landmass on earth to be discovered and inhabited by man but in the almost 1000 years since the Polynesians arrived there has been plenty of action. There is a rich Maori oral tradition, stunning archaeology and over 200 years of well documented European activity. I spent the day visiting Pa sites, or hill forts, with Hone Mihaka who has a staggering amount of his people's history in his head. He learnt it as a child at the feet of the elders of the Nga Puhi iwi or tribe. He told me of the deeds of many of his ancestors, particularly Hone Heke who took on the British Empire after he felt that British settlers had reneged on their treaty obligations. He chopped down the flag staff that stood overlooking the Bay of Islands at Kororareka. A vicious war followed in which the Maori warriors scored some notable successes over British troops. We visited a small, rural Anglican church, St Michael's, which stands on the Ohaeawai battlefield. In the cemetery British soldiers lie in a mass grave alongside their Maori enemy. Hone took me to Ruapekapeka where he talked me through a remarkable battle in which the Maori responded to British artillery, rapid firing and accurate rifles with nothing less than trench warfare. On battlefields from Korea to North Africa I have never heard a more fascinating story. It was 1845 and the Maori pioneered the kind of defences that would not have looked out of place on a First World War battlefield. They used bunkers, tunnels, and foxholes. They even hung flax from the stockade to absorb bullets. When the Maori eventually withdrew and the British hesitantly entered the complex they were so impressed that they made a model and it was pored over by engineers back in the UK. Maori tenacity earned them an honourable peace with the British. Their leaders were allowed to go free having received assurances of an end to illegal land grabs. As a result the Maori were never a conquered people, a fact that still feels relevant today. Hone left me on the site having sung a song of farewell as we stood in knee high grass and countless dandelions.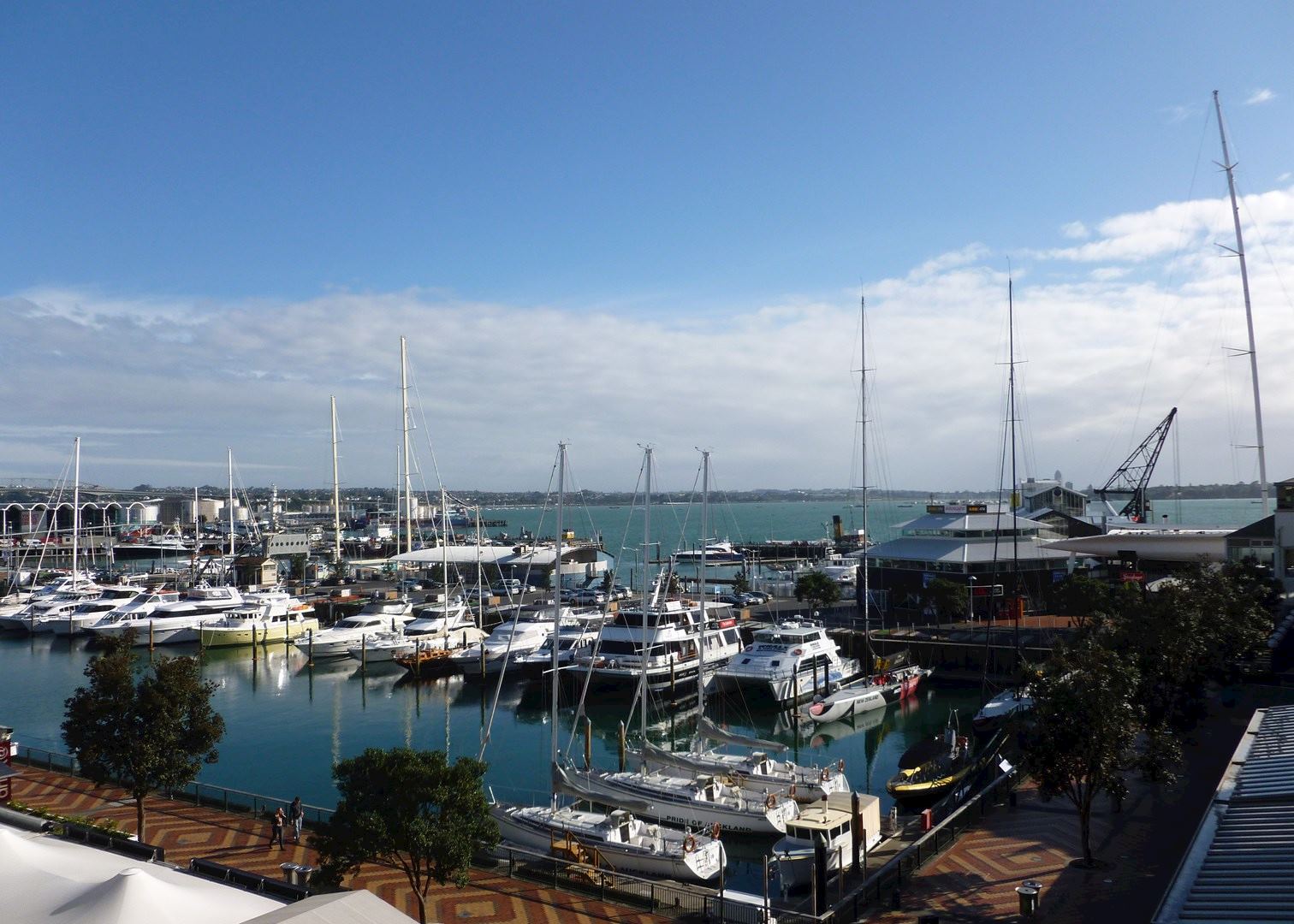 Auckland is impossible to ignore if you're travelling around New Zealand. It bestrides the North Island like a colossus. I want to live in a city by the sea. Office workers flood down to the harbour after work and grow six inches taller. Suits are swapped for buoyancy aids as desks morph into Laser sailing dinghies. I went out on about five different boats in three days. I raced, drank, snoozed and fished aboard ship. Sail New Zealand have bought two ex-America's Cup yachts, and visitors can join the crew to try their hand at sailing one of these mighty vessels, or take part in an exciting match race. Coming under Auckland Harbour Bridge, close hauled, doing 10 knots with the helm in my hand and the sun on my face was as close to heaven as I'm ever likely to get.
Or so I thought until I saw Mt Cook for the first time. New Zealand's tallest mountain is known by the Maori as 'Aoraki' or 'Cloud Piercer'. As usual the aboriginal name is a thousand times more apt. The mountain could not look more splendid or imposing if it had been designed by the hand of man. I sat in my room at the spectacularly sited Hermitage Hotel just staring out of the window. Wisps of cloud formed and re-formed around the long summit ridge and the colour of the snow and rock changed as the sun moved through the sky. The following morning I was ready for my own assault on the mountains. Aoraki itself requires the full climbing rig with its terrifying mix of glacier and loose rock, however its little friend Mt Ollivier is do-able in shorts and trainers. A useful fog kept the sun off us for the first two hours of hard climbing but the sun burnt it all off just as we reached the top. We stood gulping down water and took in the staggering views that stretched all around us. New Zealand's Southern Alps stretch the length of the South Island. They are a vast wilderness, a paradise with jagged peaks, blue lakes and majestic glaciers. They are also a huge nursery for some of the world's best climbers. Like so many other Kiwi mountaineers, Sir Edmund Hillary fell in love with the sport on these peaks. His first recorded climb was, in fact, Mt Ollivier. I was walking in his hallowed footsteps.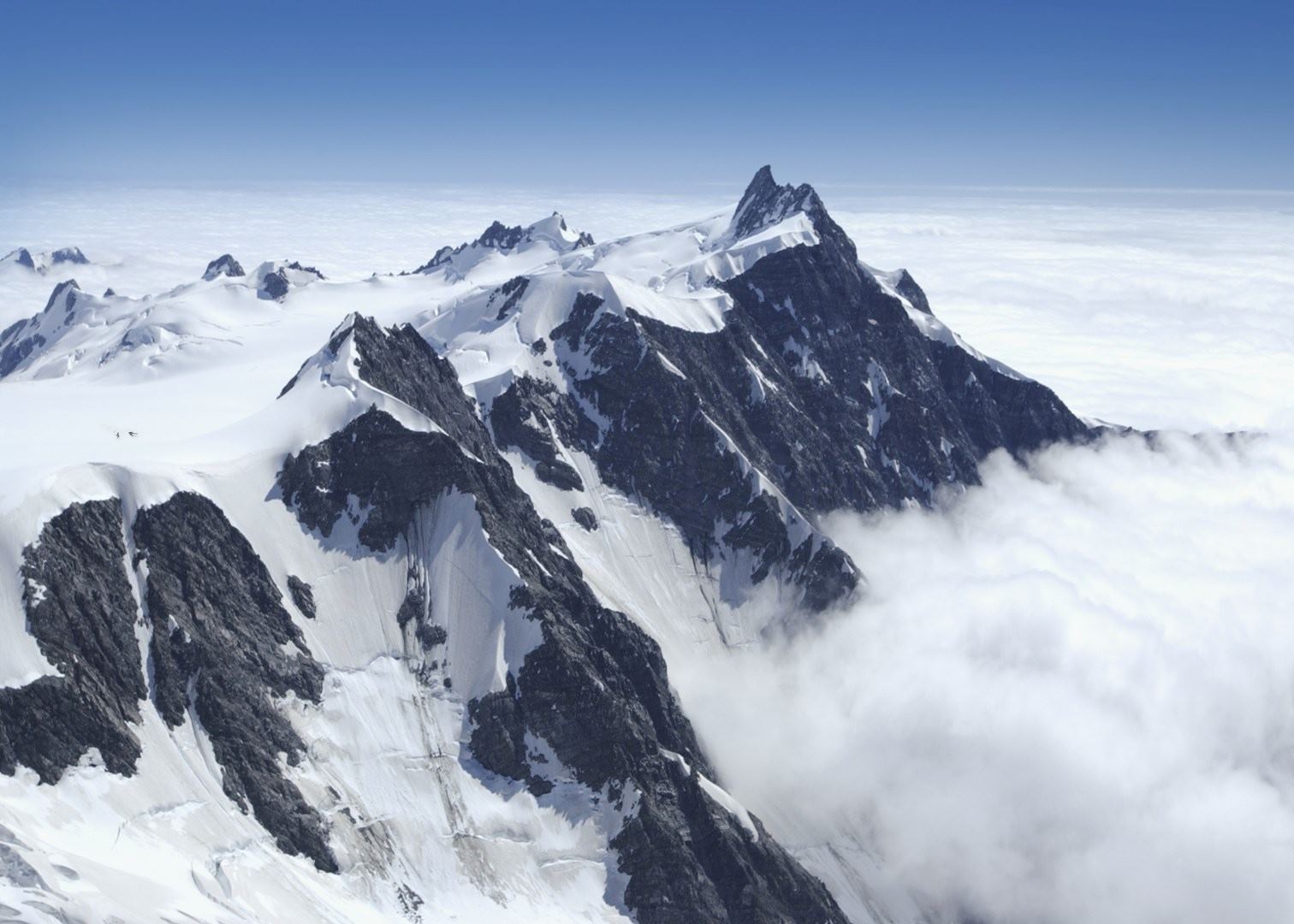 The following day my battered knees were rested but my nerves were not. We packed into a helicopter and flew straight up the Hooker Glacier, still massive despite the shocking retreat of the last twenty years. The wind shook our little chopper like a leaf as we circled Aoraki itself and I got a good look at the various routes to the top, in particular the south ridge which was first ascended by Hillary. We landed on a ridge that "looked solid enough" as we hovered above it. We piled out with crampons on and wandered about looking down at the West Coast on one side and the bulk of Aoraki on the other. It felt deeply precarious, I was almost glad to be up in the helicopter again, buffeted by the wind that howled over the ridges.
To complete the New Zealand experience I bought a pile of merino wool clothing and donned a pirate costume to watch the Wellington Sevens. I took my seat in the high temple of a nation that worships rugby. The All Blacks were dominant. Opposition teams were despatched on the way to the final but then something bizarre happened. I realised that England, incredibly, were in the final and were even scoring tries. Dramatically, England scored in the last minute to win the tournament. I felt curiously responsible. I hope New Zealand will not think me an ungrateful guest.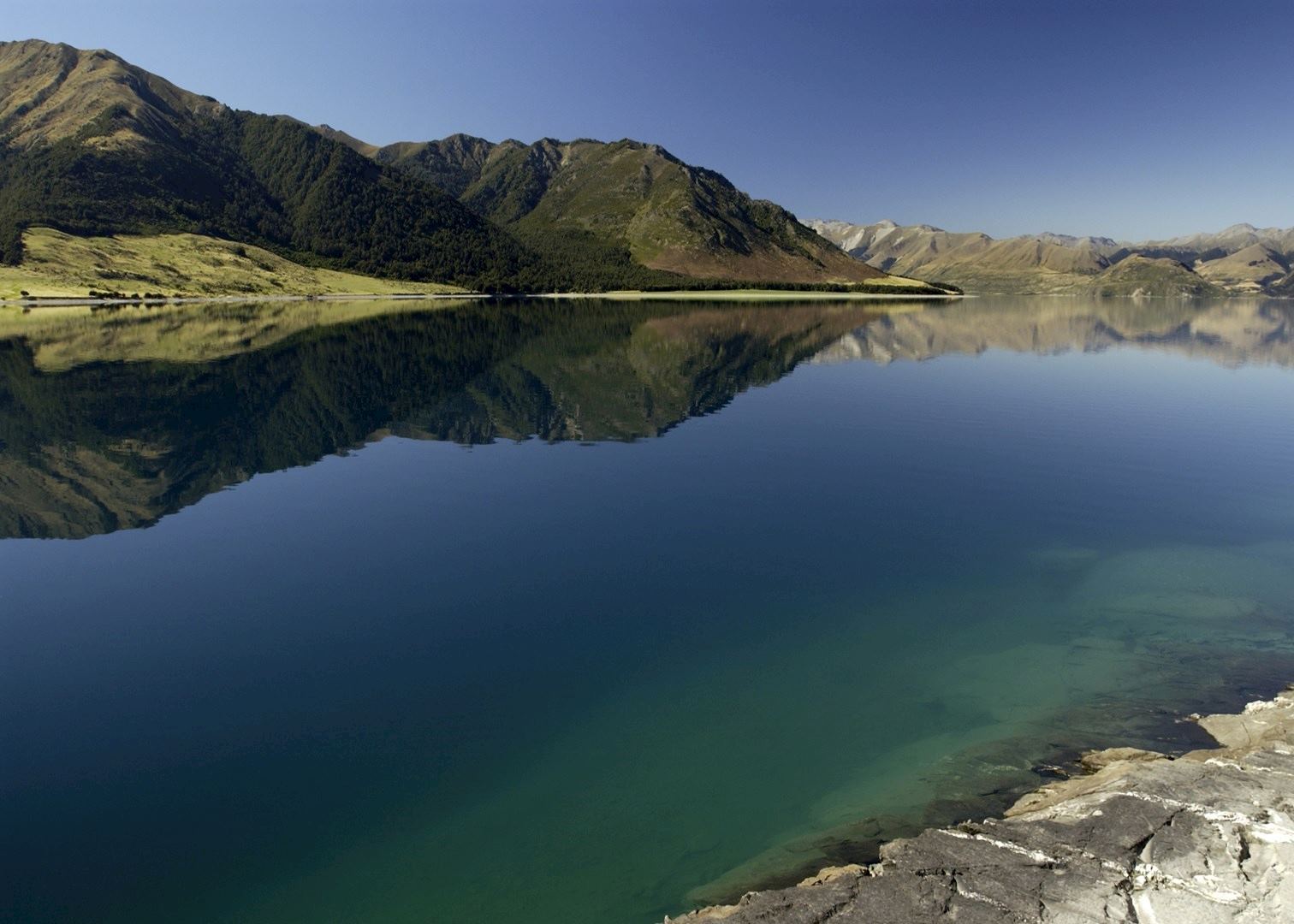 New Zealand
New Zealand continues to remain one of the world's most sought-after destinations. Those prepared to travel half way around the world are rewarded with the most sumptuous platter travel can offer.
New Zealand holiday ideas