Maharaja: The Splendour of India's Royal Court
Find out more about courtly life in India at the V&A museum. The exhibition will run from the 10th October 2009 to the 17th January 2010.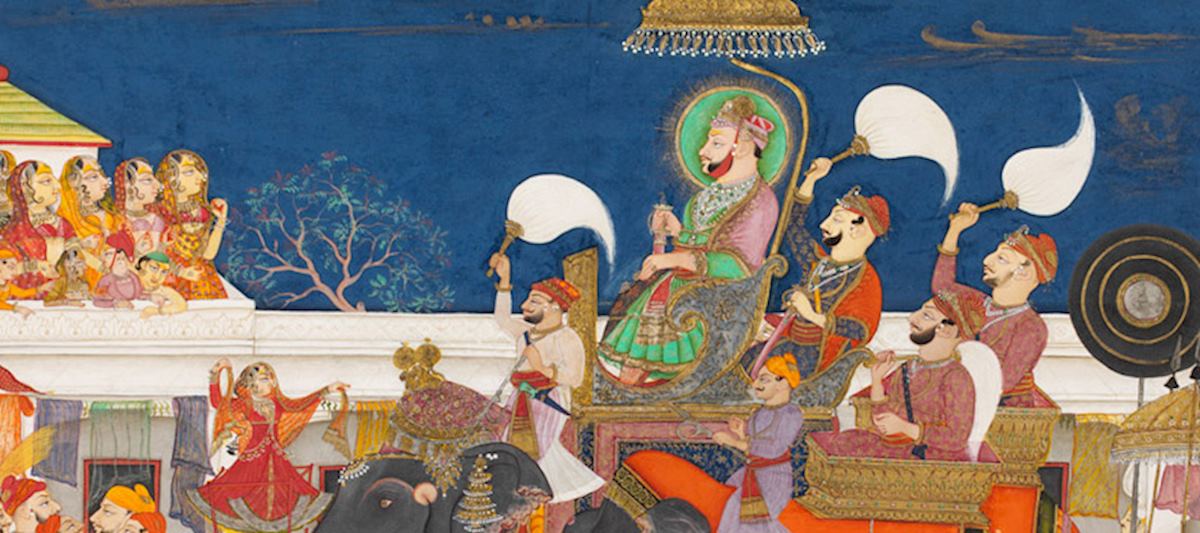 V&A exhibition
Procession of Raja Ram Singh II of Kota and his sons at Kota c.1850 *V&A images.
This major exhibition will explore the culture of princely India and the world of the Maharajas. It starts in the 18th century in the great age of the maharajas and closes at the end of the Raj in 1947.
On display will be around 250 spectacular and beautiful objects, many on loan from Indian royal collections for the first time, and never before seen in the UK. There are three thrones, a display of an Indian royal procession, complete with model elephant, silver elephant decorations and silver howdah, gem-encrusted weapons, Indian turban jewels, a silver carriage, a Rolls Royce, spectacular paintings, photos by Cecil Beaton and Man Ray, a Louis Vuitton travelling case, and fabulous jewellery commissioned from Cartier and Van & Cleef Arpels in the 1920s.
The exhibition will show the changing role of the Maharaja and how they were great patrons of the arts, commissioning luxury goods in both India and Europe to enhance their status.
Stay in an Indian Palace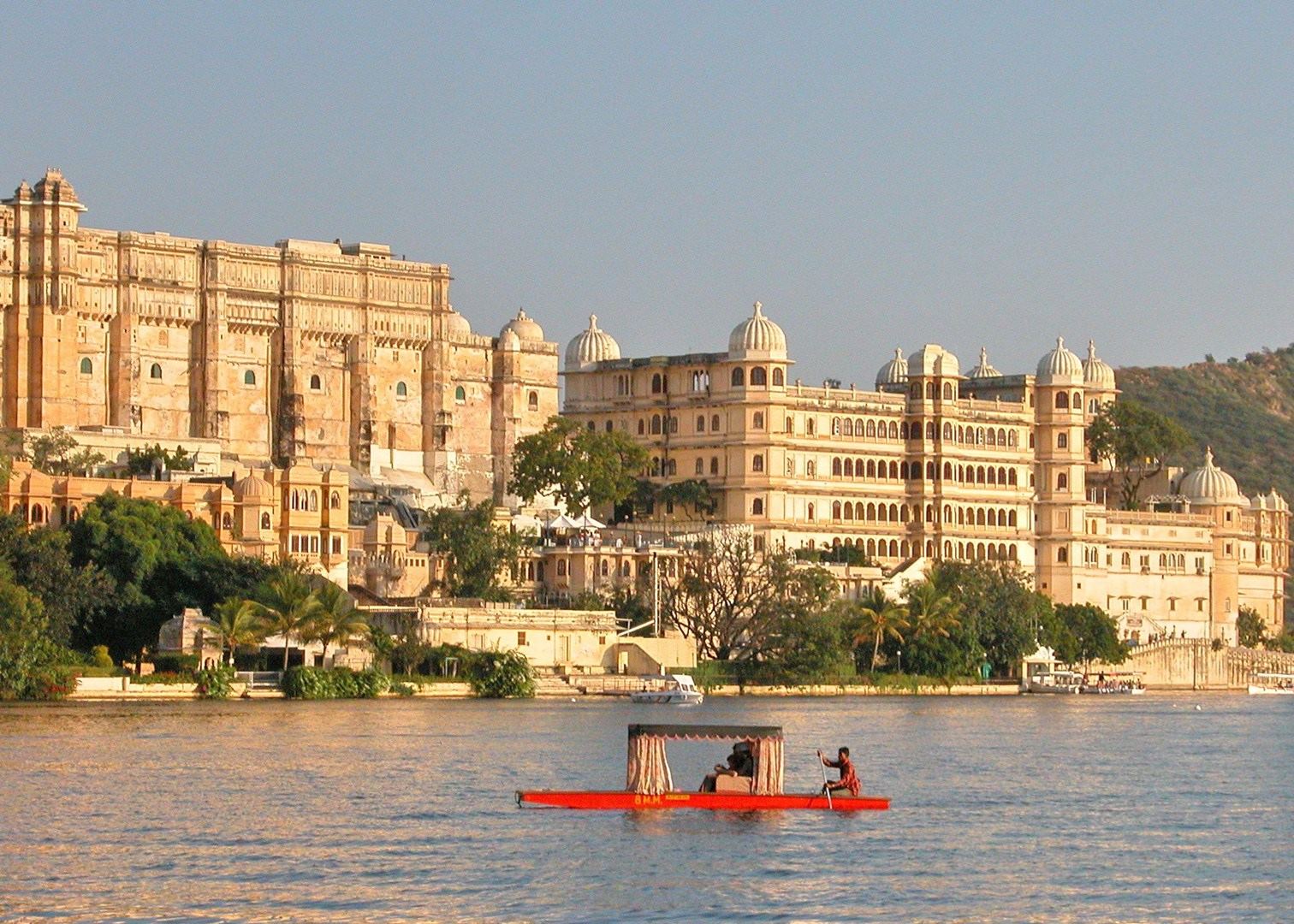 Rajasthan has an abundance of lavish palaces that were once home to Maharaja. These residencies are now open to the public in the form of palace hotels.
Each ancestoral home is different, and their unique history is reflected in the style and décor of the buildings. They all make an excellent addition to any itinerary to India.
Here are some of the Audley favourites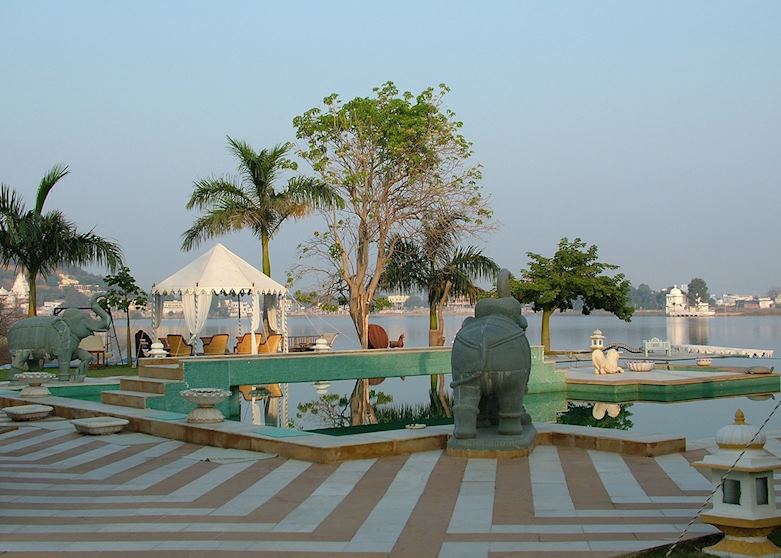 India
The Udai Bilas Palace is only partly converted into a hotel, the rest is still lived in by the royal family of Maharaja Kumar Harshvardhan Singh of Dungarpur.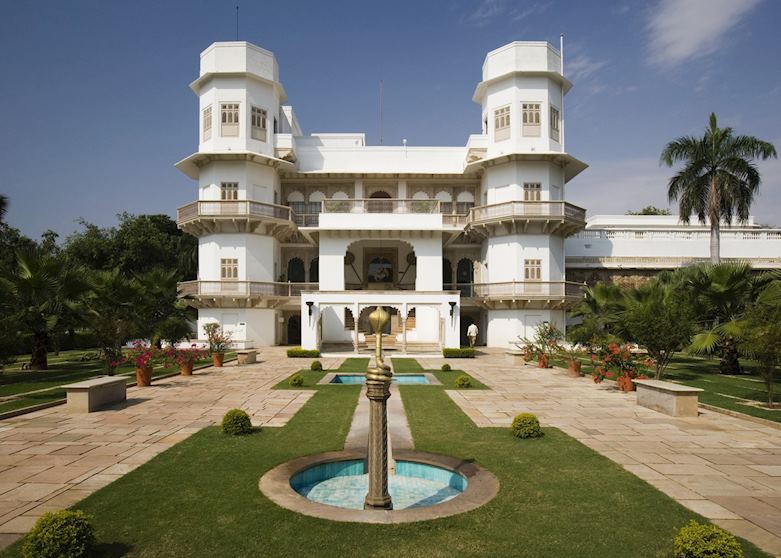 India
This former 120 year old palace originally built for the Prince of Wales is set on the outskirts of Gwalior, next to the Jai Vilas Palace and museum.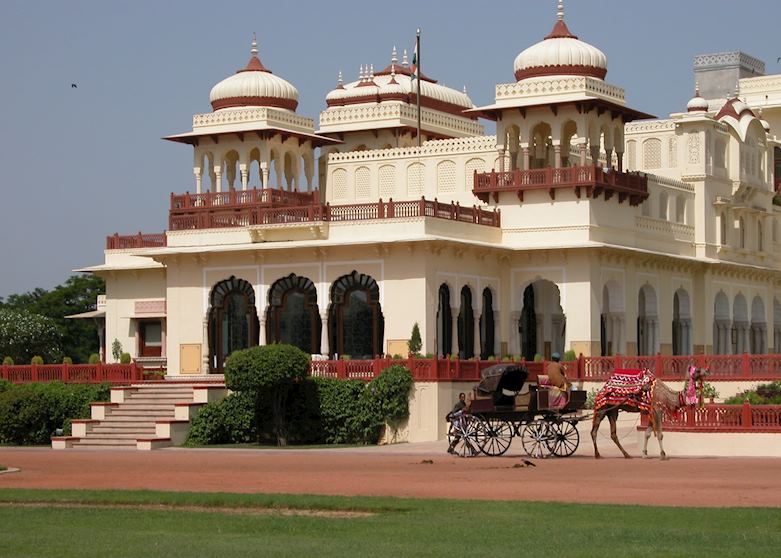 India
Set in 47 acres of Moghul gardens, the palace dates back to 1835 and is Jaipur's premier address having remained the home of the Jaipur royal family until 1957.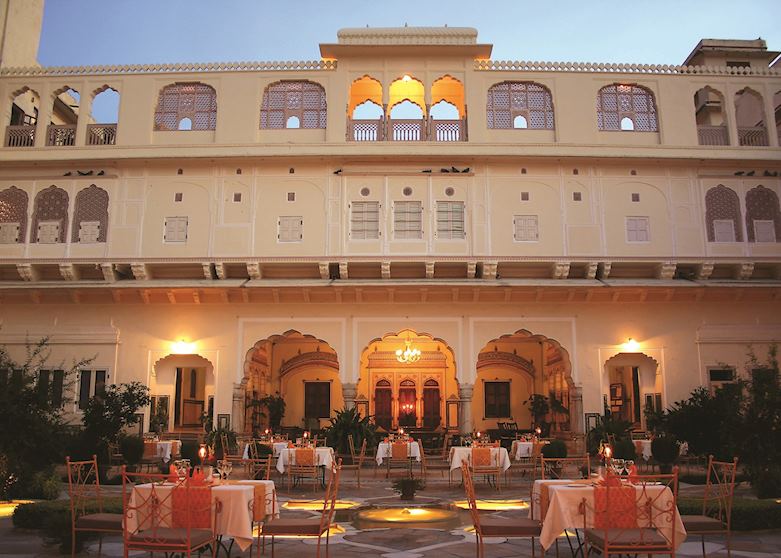 India
A luxurious Indian heritage hotel with a truly Maharajah feel, Samode Haveli was originally built to house Jaipur's royal family.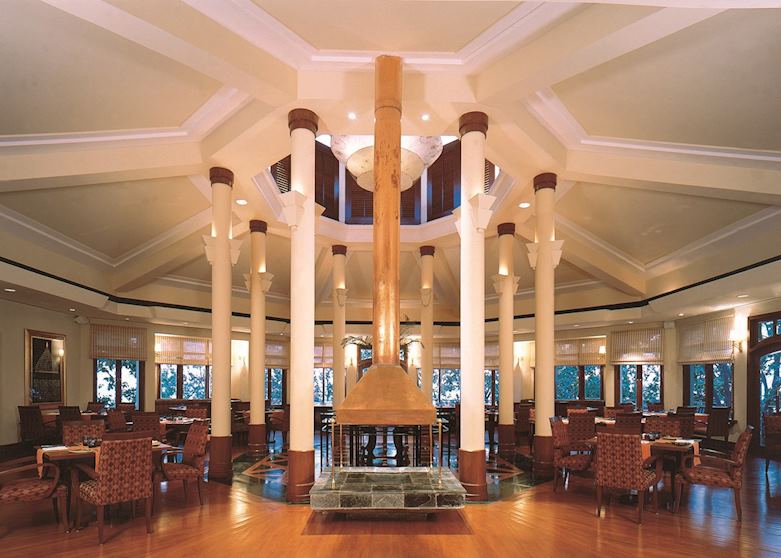 India
Ananda, located some 45 minutes drive from the holy town on Rishikesh, is set amongst 100 acres of forest and centred around the palace of the Maharaja of Tehri-Garhwal.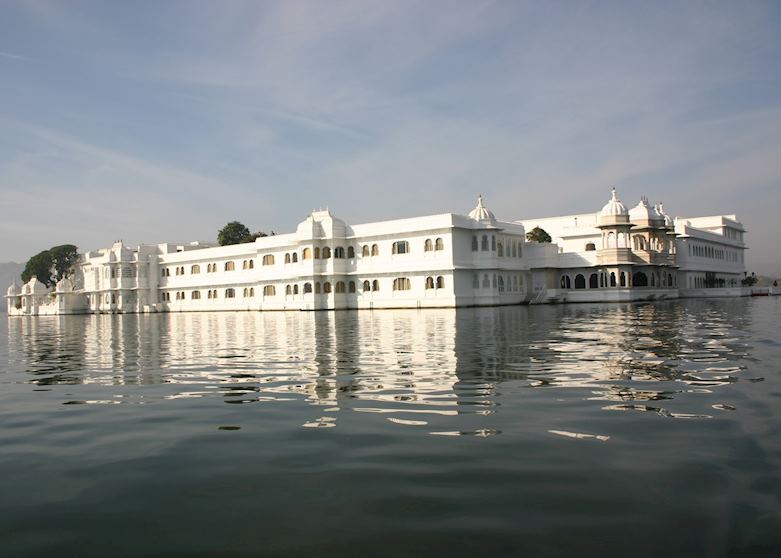 India
One of the most photographed hotels in the world, the Taj Lake Palace has a unique location on a tiny island on Lake Pichola.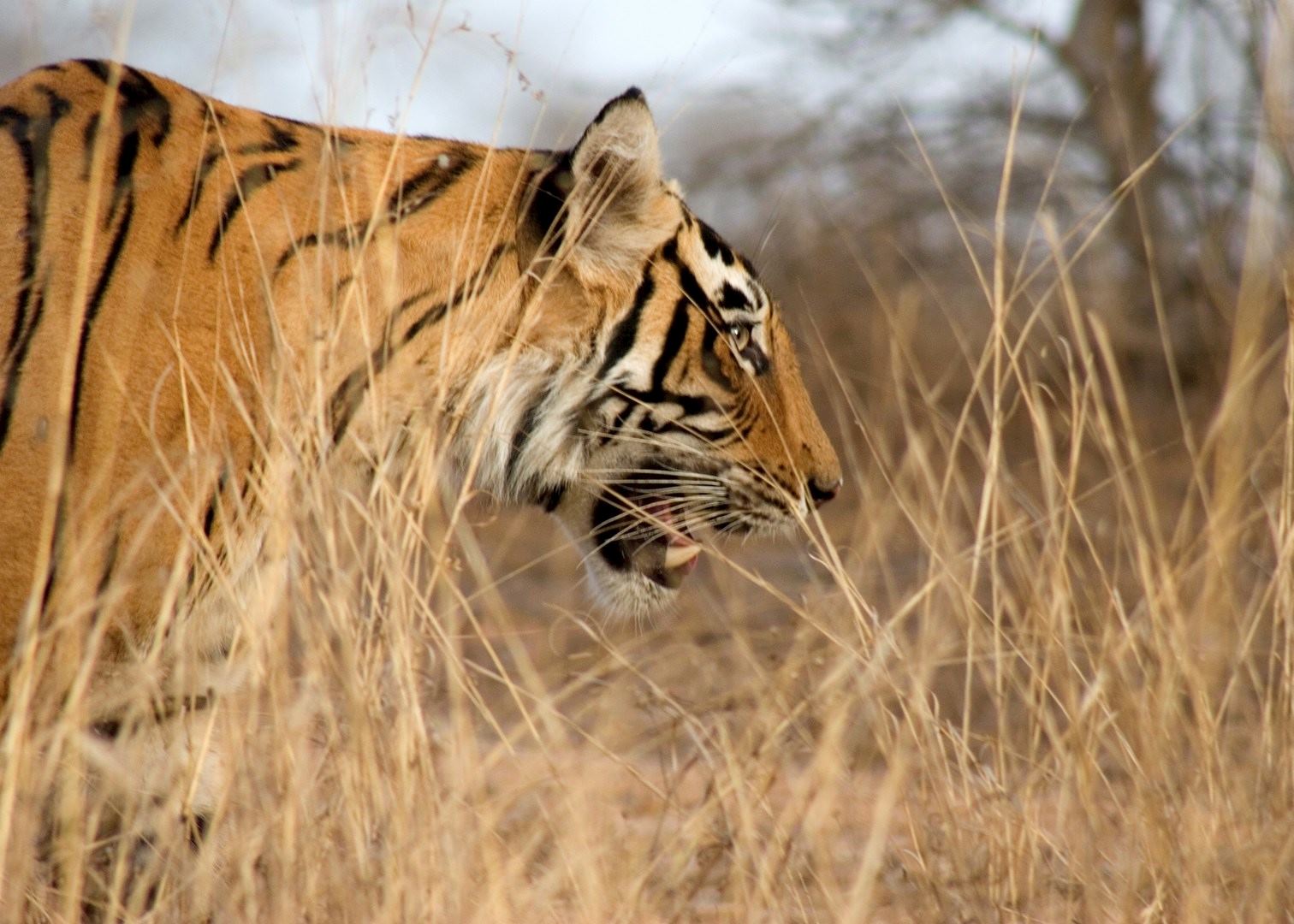 India
From mighty Himalayan peaks to paradise islands, from teeming colourful cities to sleepy hill stations, the Indian subcontinent has diversity like no other place on Earth.
View our India holiday ideas