Standout experiences in Central America, Mexico & Cuba
From wildlife watching to hiking volcanoes, our specialists tell us about some of their travel highlights in Costa Rica, Cuba, Belize, Guatemala and Mexico.
Releasing turtle hatchlings at dawn, Costa Rica by Jack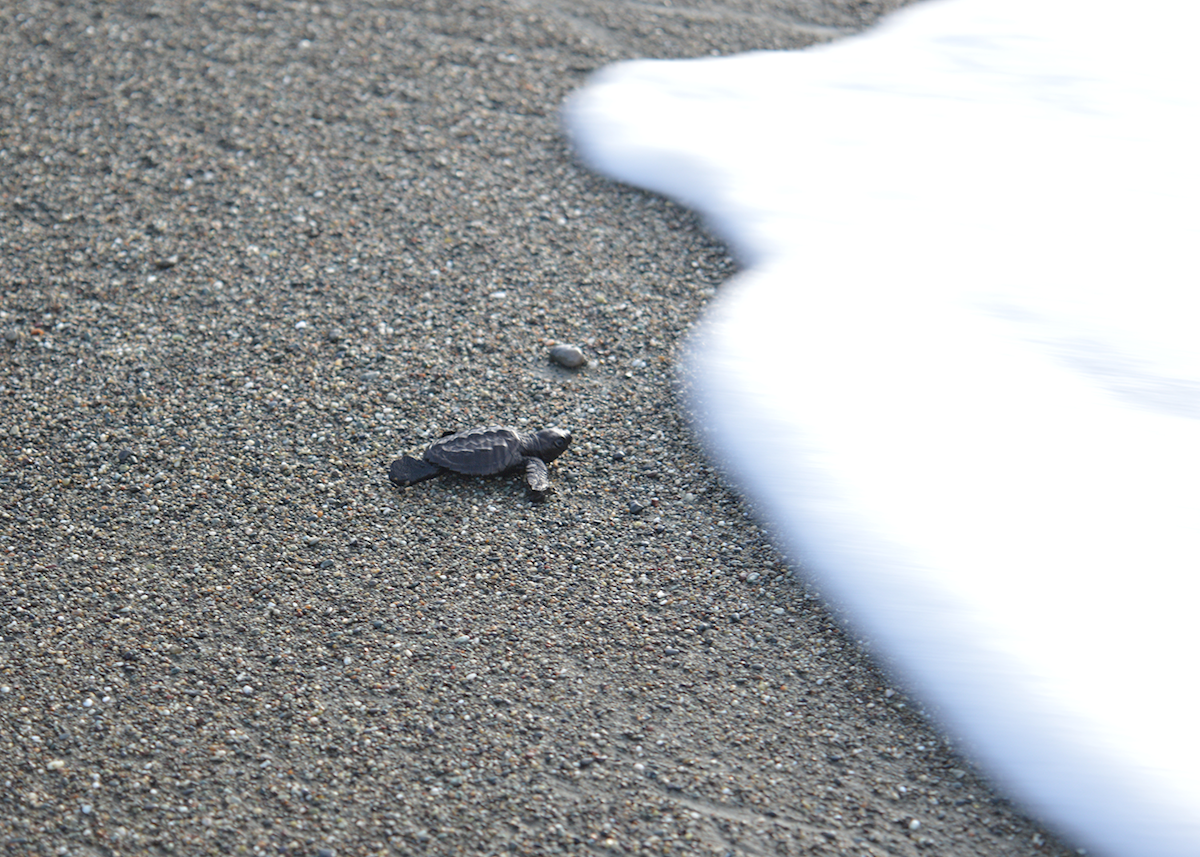 Olive Ridley turtle, Osa Peninsula
It was 5am on the Osa Peninsula. No buildings, cars, nor people in sight – just a sandy beach sandwiched between thick jungle and crashing Pacific waves. We were visiting the Osa Sea Turtle Conservation Program, which has protected and released over 45,000 hatchlings over the past three seasons.
We took the young turtles down to a line in the sand, a little way back from the surf, and released them one by one. We felt remarkably protective of them as we kept an eye out for vultures overhead, and watching them race down to the water with no encouragement needed was a beautiful experience.
Strolling along Havana's Malecón, Cuba by Johnny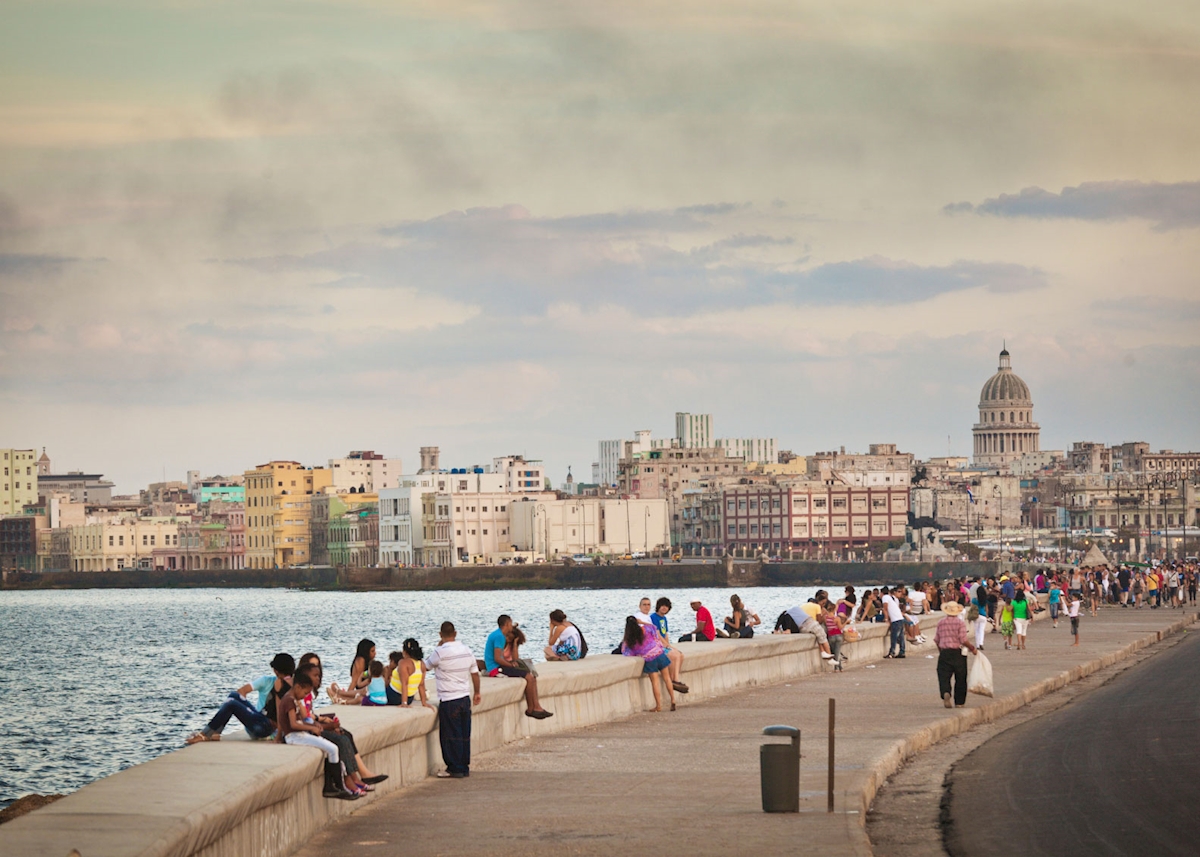 People relaxing on the sea wall, Malecón, Havana
On my first night in Cuba's crumbling capital city I decided to have a wander along the Malecón, the road that runs adjacent to the sea wall along Havana's Atlantic coast.
It was a warm, breezy evening and the locals were out making the most of it. Elderly men were playing dominoes, teenagers were diving off the wall into the sea, and young lovers were walking hand in hand. I spent the rest of the evening people watching outside an old tavern over a couple of zesty mojitos.
Volcano hiking in Guatemala by Daniel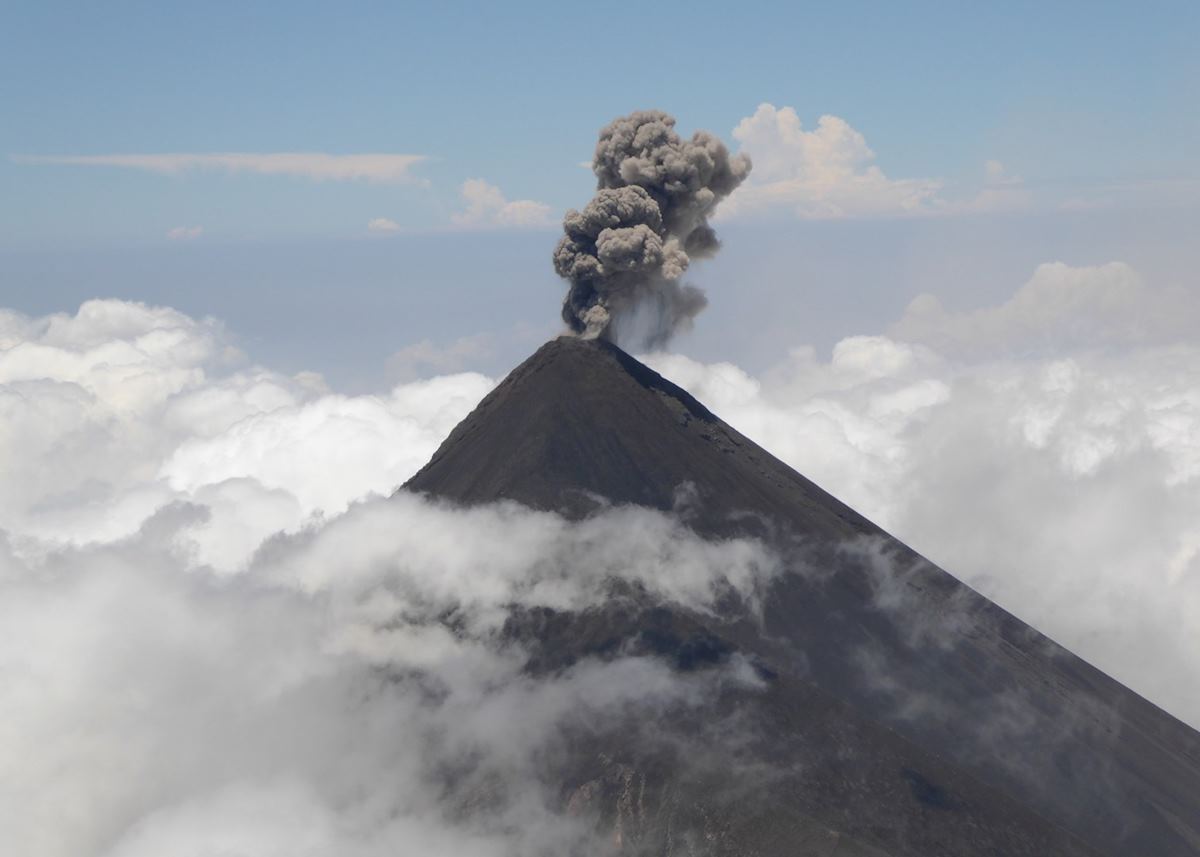 View from Acatenango Volcano of Fuego Volcano erupting
If you're adventurous and a strong walker, try hiking Acatenango Volcano. Climbing to 3,976m (13,044 feet), I passed through farmland, pine forests and cloudforests before reaching the barren summit where the views are simply incredible.
Suddenly, all of Guatemala was stretched out beneath me. Meanwhile, across the saddle, Fuego Volcano was erupting and blasting out clouds of ash and rock every 15 minutes.
Snorkelling with sea lions in Baja California, Mexico by Anna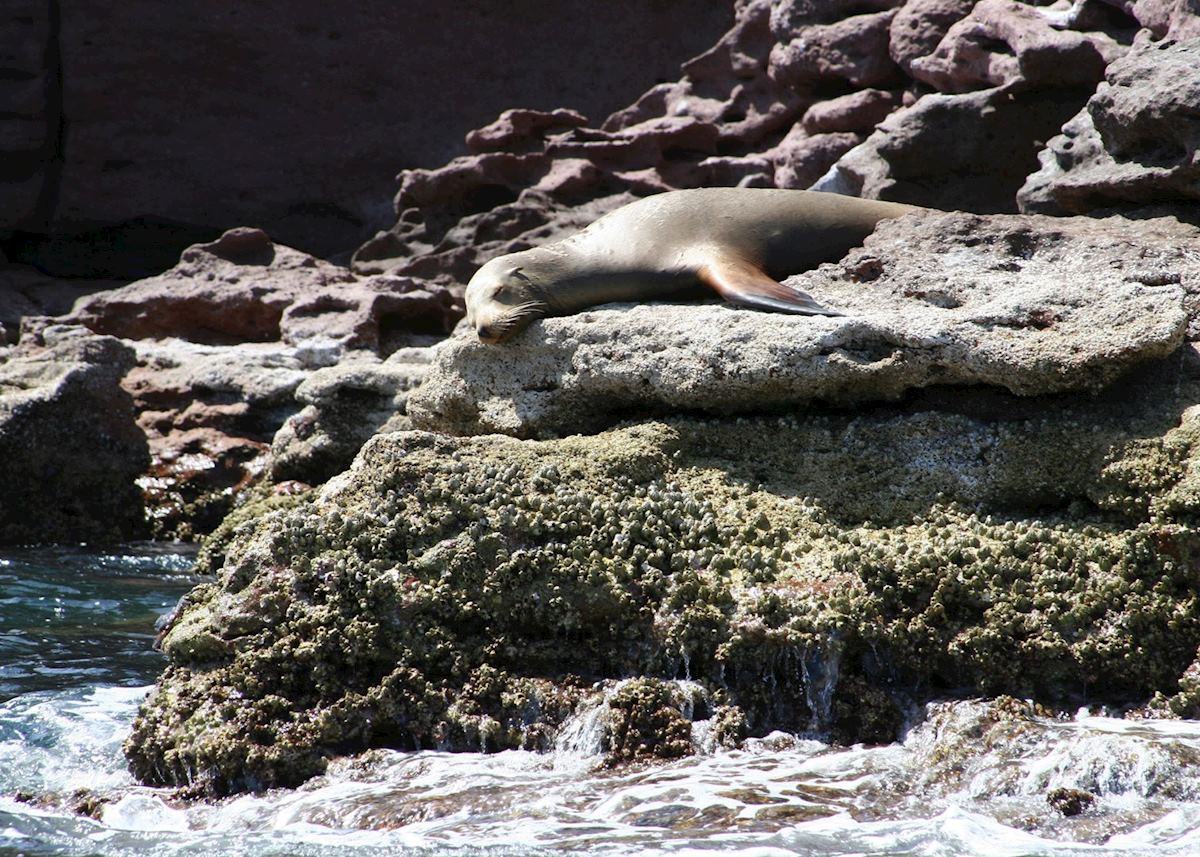 Sleeping sea lion, Baja California
During my time in Baja California I took a trip to Espíritu Santo Island in the Sea of Cortez. We saw dolphins and fin whales, but the real highlight was stopping in a small cove where we had the chance to go snorkelling with a colony of sea lions.
They're surprisingly playful animals: under the water, we could see them swimming in circles around us. They would hurtle straight towards us before darting off again.
Touring Havana in a classic American car, Cuba by Becky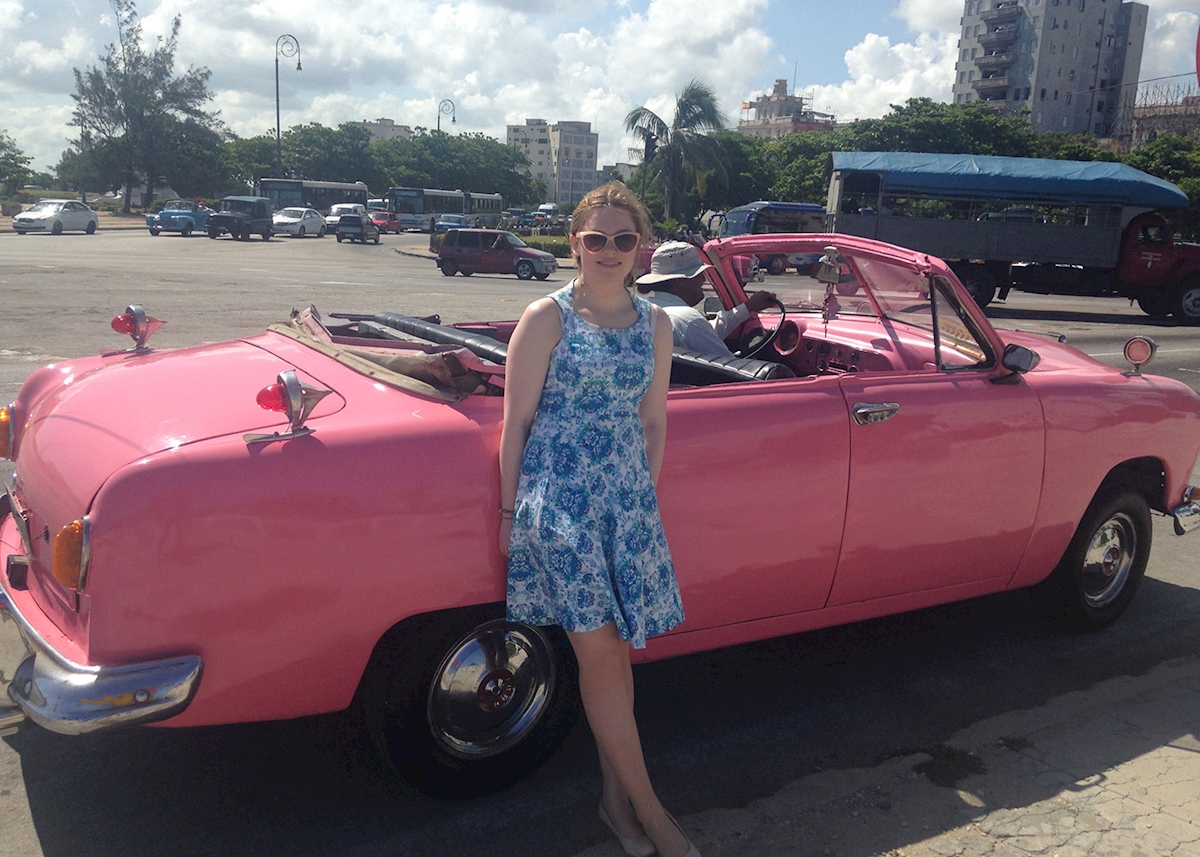 Becky with a classic American car
From the moment the doorman of the Saratoga held the door open for me and I stepped out into the sunshine towards my waiting car I knew I was going to enjoy the experience of a tour of Havana in a classic American car. As the bubble-gum pink convertible cruised its way along the Malecón, my guide recounted fascinating insights into the country's history.
The pièce de résistance? Driving with the top down along the palm-lined entrance to the Hotel Nacional, former haunt of Hollywood stars like Ava Garner and Frank Sinatra.
Wildlife watching at night, Costa Rica by Janie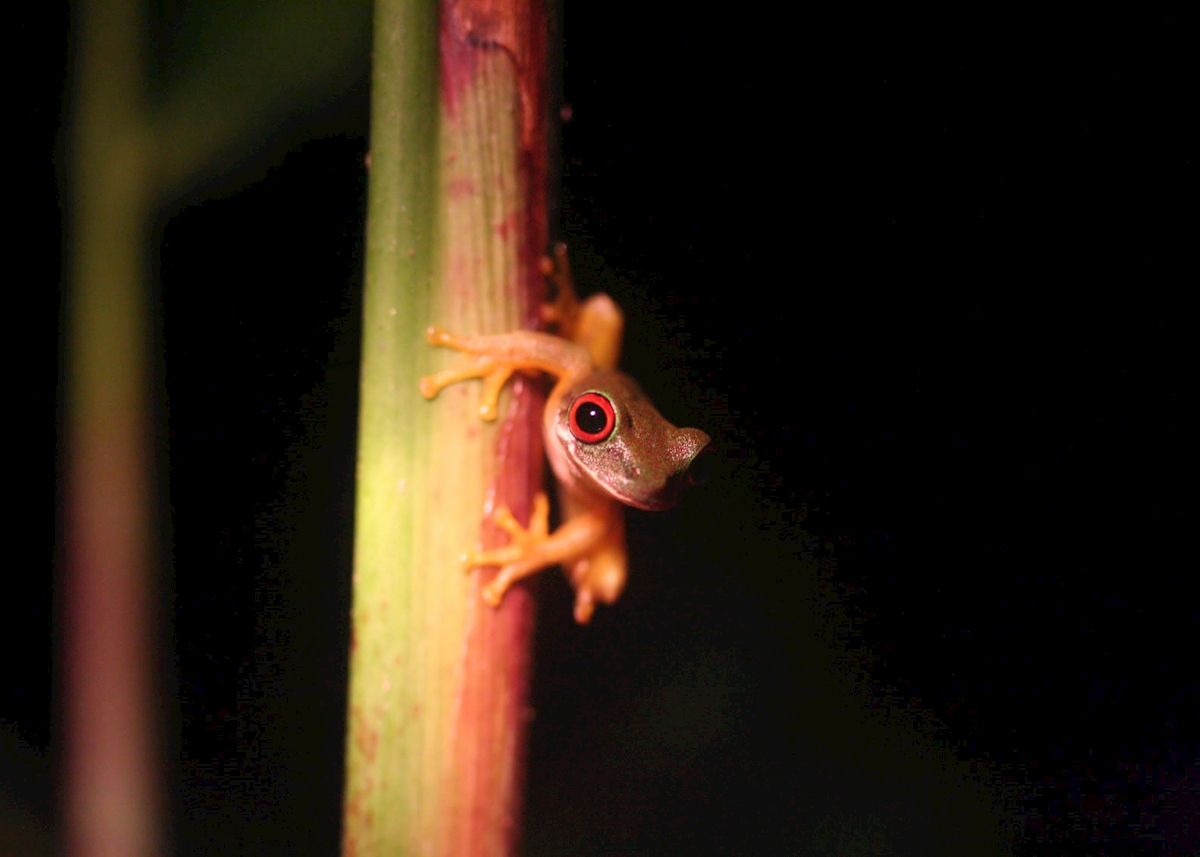 Red-eyed tree frog
I left my room at the Selva Verde Lodge at dusk to meet my guide who would show me the wildlife that comes out after dark. We didn't have to go far to find five different types of tree frog relaxing by the hotel pond.
As we crossed the suspension bridge over the Sarapiqui River, a porcupine came crawling along the wire just above our heads. Entering the nearby private rainforest reserve, my guide showed me glow-in-the-dark fungi and snakes hanging from nearby branches.
Climbing Temple IV, Tikal, Guatemala by Dominic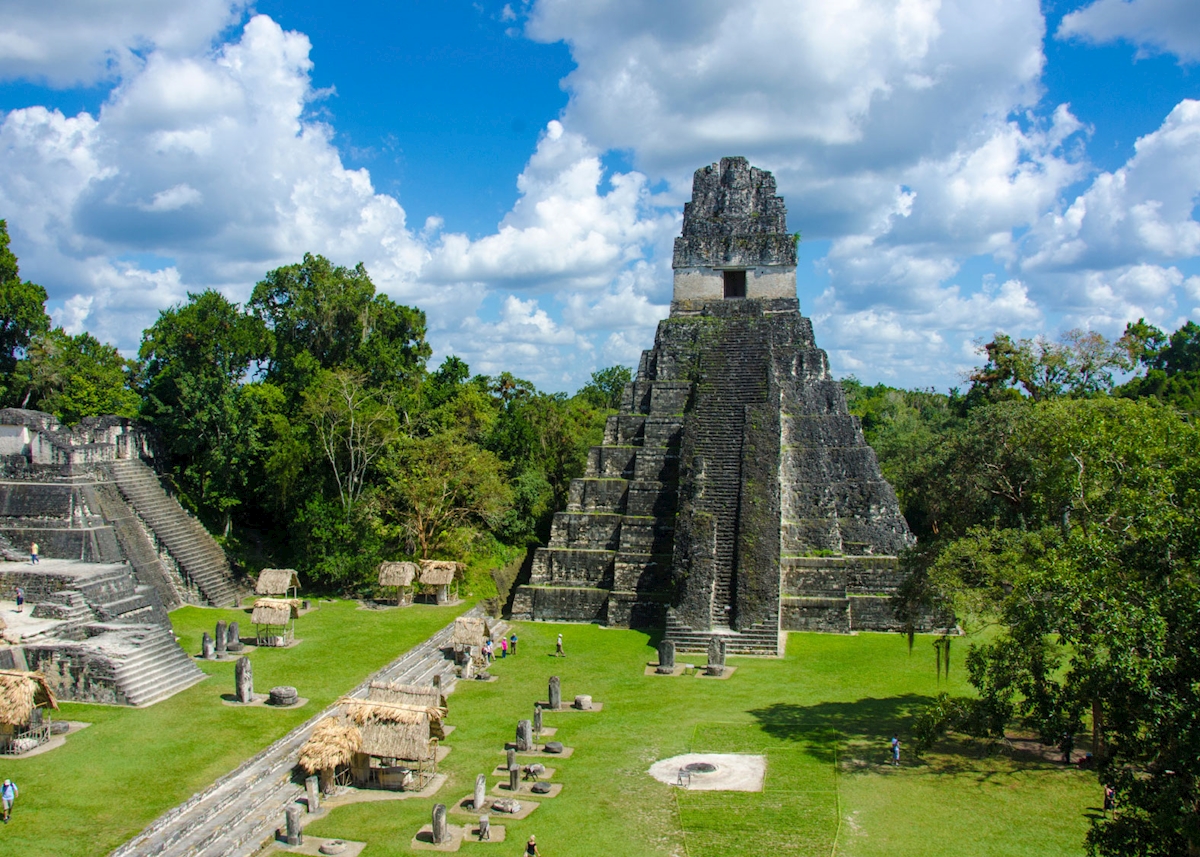 Tikal ruins and pyramids
Climbing Tikal's tallest monument, known as Temple IV, I reached the top in time to see sunrise over the rainforest, and watched as the ruins peeking above the canopy in the distance became more distinct. The breathtaking views accompanied by the call of toucans and the ominous growl of howler monkeys waking was an unforgettable experience.
Caving in Belize by Jessica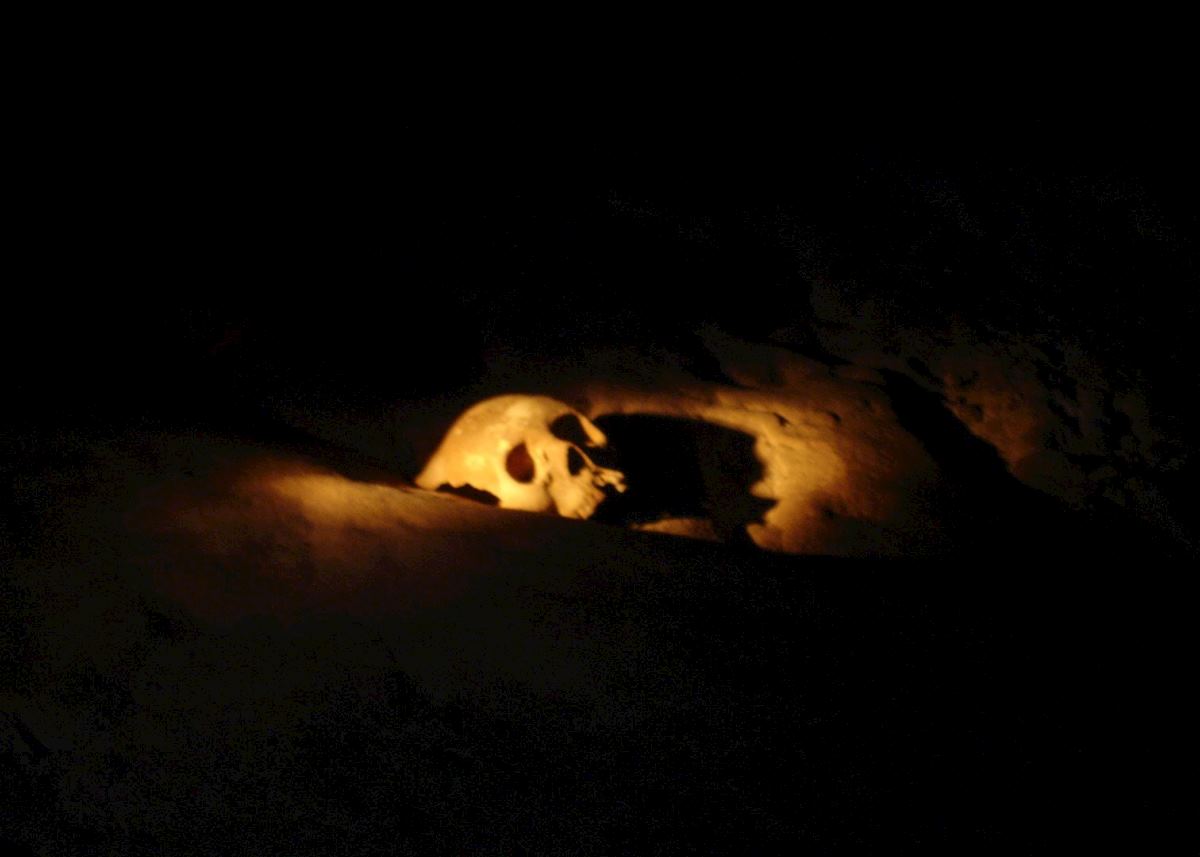 Human skull, Actun Tunichil Muknal cave
Getting to Actun Tunichil Muknal cave is not for the faint hearted. A hike through dense jungle led me to the mouth of the cave where a refreshing swim through chest-high water grants access to the network of passages eventually leading to the cathedral chamber. While my torchbeam swept over stalactites and stalagmites, my guide explained that the Maya believed caves were mystical portals between the mortal realm and the underworld.
Inside the cave, we began to make out ledges containing the remains of broken pottery used in Mayan rituals, and a human skull. Then came the cave's most dramatic sight of all: the crystallised skeleton of a young girl.
Plan a trip to Central America, Mexico & Cuba
---
Start thinking about your experience. These itineraries are simply suggestions for how you could enjoy some of the same experiences as our specialists. They're just for inspiration, because your trip will be created around your particular tastes.