April, Arctic & Alaska Cruise Specialist
I grew up going on cruises and I fell in love with the sea. I decided this was where I wanted to be, so after graduating from university I started working on cruise ships and was lucky enough to spend my first contract plying up and down the east coast of Canada.
After almost two years of life at sea I decided to pursue a land-based career in travel in order to explore the world and share my love of cruising. This then led me to Audley, where part of my training was a trip back to explore more of Canada and Alaska, and take an incredible cruise along the Alaskan coast.
Alaska is by far the most spectacular place I have ever been and especially worth seeing from the water as it allows you to get to smaller towns that are only accessible by sea.
Speak to April

Start planning your trip to Canada & the USA with April by calling 01993 838 537

Q&A with April
What's the best local dish you've tasted?
I went to a local landmark in Banff called Grizzly House which is renowned for its quirky decor and Canadian-Swiss menu of fondues and sizzling hot rock dishes. I opted for the Alberta game hot rock with its succulent cuts of bison, beef, elk and venison that I got to cook myself on the hot rock. I had never tried bison before and was really impressed: it is so much more tender than beef. The restaurant paired the meats with their own sauces and staff gave great explanations about everything. It was such a fun evening and the food was definitely worth returning for.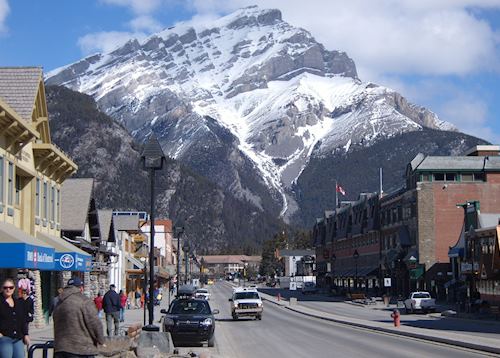 What's your most vivid travel moment?
I flew from Anchorage to Chinitna Bay by light aircraft passing over the Alaska Range and a smouldering volcano on the way. The scenery was incredible and when we landed on the remote bay we set off in search of bears. As we drove down a dirt track, a bear just wandered out of the bushes completely oblivious to us. We stopped and watched him from close quarters, which filled me with awe and fear at the same time. I felt so privileged to be there in the heart of the wilderness, surrounded by such incredible scenery and wildlife.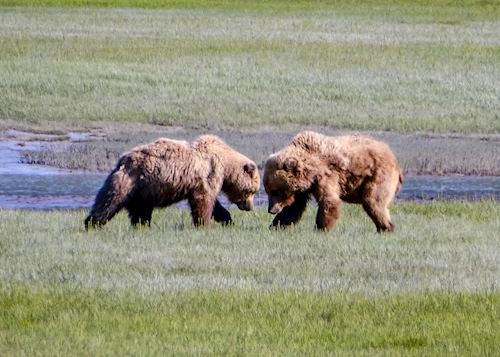 Your best piece of travel advice?
My top tip when visiting Banff would be to make sure to go up Sulphur Mountain. Either take the gondola early in the morning, or for a more adventurous ascent, hike up through the forests and then take the gondola back down. The summit offers panoramic views of the mountains and the town, and when you get back down, you will still have at least half the day left and can stroll over to the Upper Hot Springs and relax in the geothermally heated water.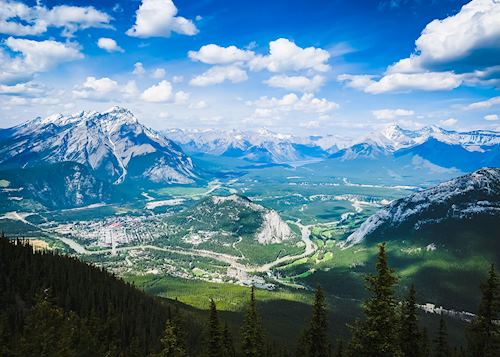 Find out more about April's travel experiences
Cruising with Audley
We're always looking for ways to see a destination from a fresh perspective, or find new, little-visited regions to explore. Listen to our cruise specialists April and Sarah discuss why you should include a cruise in your trip.