Emily, Canada & Alaska Specialist
I was always keen to turn my passion for travel into a career, so I moved from retail management to cabin crew for a leading airline. I worked on both long and short-haul flights, seeing incredible places all over the world and spending a lot of time in South Africa, North America and Southeast Asia.
It was during my travels that one country stood out from all the rest. Canada soon became not only a destination I visited through work, but also one that I took every opportunity to explore during my leisure time. My highlights have been admiring the turquoise, glacier-fed lakes in the Canadian Rockies, spotting grizzly bears in the Great Bear Rainforest and sailing around the Alaskan Panhandle on an expedition cruise.
I joined the team at Audley in order to share my knowledge and help people experience my favourite country.
Speak to Emily

Start planning your trip to Canada with Emily by calling 01993 838 789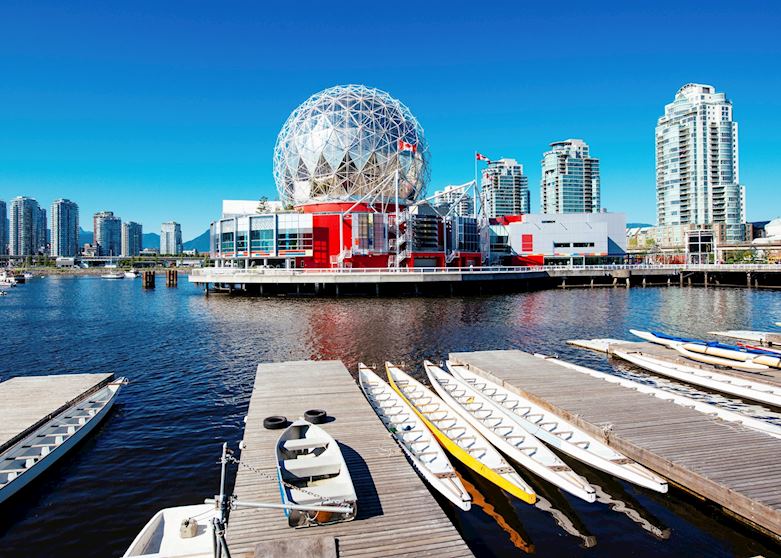 Canada
It comes as no surprise to me that Vancouver is considered one of the greatest cities in the world in which to live. The bustling seaport is surrounded by towering mountains and endless lush rainforest, and you can choose whether to explore it on foot or take in its natural beauty from above by seaplane.
Vancouver has something for everybody, with its rich First Nations history, diverse culture and cuisines, world-renowned vast Stanley Park, and downtown bars, restaurants and shops.
While in Vancouver I climbed the 'Grouse Grind', a challenging hike to the top of Grouse Mountain. The views are unbelievable and it's certainly the best place to look out over the city.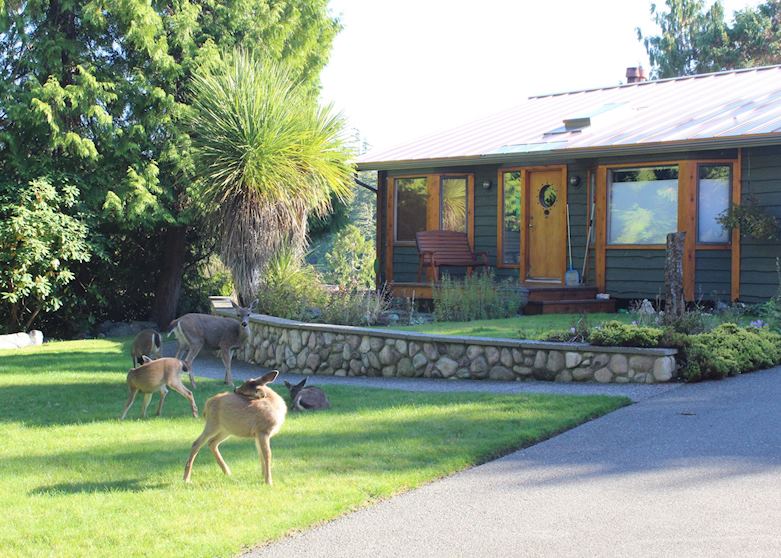 Canada
This beautiful bed and breakfast is in the lovely ocean-side village of Ucluelet. The waterfront deck, set above the rocky beach, is perfect for soaking up the magnificent ocean views. It's also an ideal viewing platform for admiring the magnificent wildlife — from bald eagles perched high up in the trees, to the black bears that come down to the waterfront to dig up clams.
The south facing rooms that look out onto the Pacific Ocean also have their own private decks, where you can sit and relax after a day of exploring and marvel at the sun setting over the islands.
Judy and Gary are so welcoming and their local knowledge will definitely help you see Ucluelet — and the local area — to its full potential.
I'll never forget when…
I was so lucky to stay at Great Bear Lodge in the Great Bear Rainforest on the Pacific Coast of British Columbia. We went bear spotting in little boats along the estuary and couldn't believe it when a young grizzly bear climbed down into the water and swam alongside our boat. To be that close to such a majestic animal in its natural environment was an incredible moment.