Evee, Canada Specialist
Having explored the world extensively as a child due to my dad's career, a love of travel has always been a part of my life. When I started university, I was lucky enough to be offered the opportunity to study abroad for a year. After careful consideration of the options, I decided to go to Ottawa, the Canadian capital. It turned out to be the best year of my life. While there, I toured eastern Canada extensively making regular trips to Toronto, Niagara Falls, Montreal, Québec City and Algonquin National Park and then, when my studies finished, spent the summer exploring the Rockies, Vancouver Island and Vancouver. I was blown away by the sheer scale and beauty of Canada's west coast and developed a love for the country that has ultimately helped influence my career with Audley.
Speak to Evee

Start planning your trip to Canada with Evee
Q&A with Evee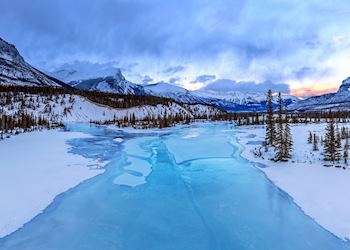 What's your most vivid travel moment?
I was in Jasper National Park with a group of friends and we decided to hike out through the snow to an isolated cabin on the shore of Lake O'Hara. On arriving, there was no running water, no internet and no electricity. We gathered snow in a bucket to melt and boil for drinking water, lit candles and lanterns for lights and cooked dinner over a small gas stove. The next morning, I woke up and walked out to the lakeside and I remember feeling utterly overwhelmed by the natural beauty around me — it's a feeling I have never forgotten.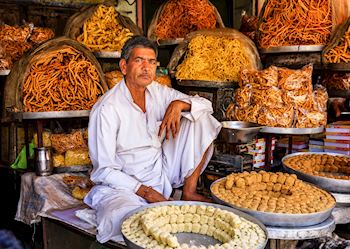 Where would you love to travel next?
I would love to go to India. I studied history at university and was intrigued by how closely its history is linked to that of Britain and was particularly interested in partition. As a country, it seems to offer everything: a rich culture and history, great scenery and food, diverse wildlife and welcoming local people.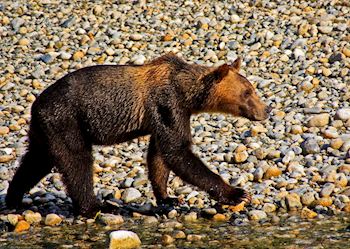 Your best piece of travel advice?
My top tip for anyone wanting to travel in Canada is to expect the unexpected. Canada is so vast, its landscapes so dramatic and its wildlife so diverse that you're never quite sure what you might encounter. The weather can be unpredictable, so it's best to pack for every eventuality, particularly when hiking. You could be driving along an unassuming road and suddenly see a grizzly bear in front of you, so keep your camera handy. And make an effort to chat to local people, they're incredibly friendly and always happy to offer advice.