Kelly, USA Specialist
After finishing college, I spent the summer in the Algarve, Portugal. Experiencing a totally new country and culture ignited a wanderlust that's never quite gone away. Then, I spent a year touring Southeast Asia, Australia, New Zealand, Tahiti and the USA. In the years since, I've made it back to some of those countries and added new destinations to the list, but the biggest draw has always been the USA for the massive diversity it has to offer. As well as some of the most exciting cities on Earth, it also hosts some of the most dramatic landscapes. I studied fashion and worked for many years in purchasing for retail brands but my biggest passion in life is travel and that is what lead me to Audley. The planning of any trip is part of the experience and I very much look forward to helping you plan your next adventure.
Speak to Kelly
Start planning your trip to the USA with Kelly
Q&A with Kelly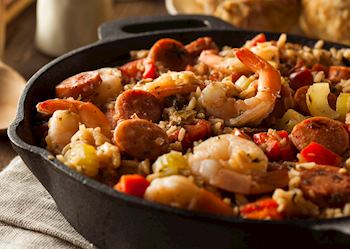 What's the best local dish you've tasted?
Jambalaya is the quintessential Louisiana dish and I always look forward to eating it when I'm in the south. It's a simple, one-pot meal that blends Spanish, French and West African influences to make one of the best comfort foods imaginable. Meat, vegetables and rice are cooked in a base of tomato and stock with vegetables such as celery, peppers and peas along with aromatic Cajun and Creole spices. Traditionally, the meat includes smoked sausage along with pork, chicken and sea food, usually shrimp. I've made this dish many times but it's never as good as you'd get in New Orleans.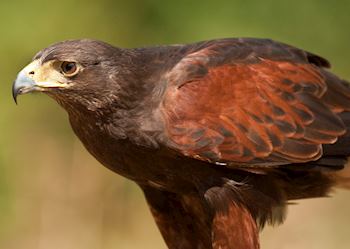 What's your most vivid travel moment?
On a recent visit to South Carolina I went on a boat trip along the May River and out to Daufuskie Island to learn about the Gullah culture. The boat rides there and back turned out to be just as special as our destination. It was a clear, blue morning as we left Bluffton, and we were joined by pods of dolphins at several points along our way. Each time we stopped to watch them gliding gracefully in and out of the water but all that was topped by sighting two golden eagles that soared just above us, circling our small boat.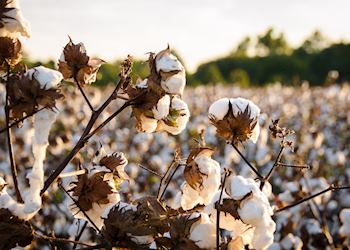 Which book, film or artwork captures the USA the most?
I studied Roll of Thunder, Hear My Cry by Mildred D. Taylor for my English Language GCSE. It's set in rural Mississippi during the Great Depression and tells the story of the Logan family and the daily struggles facing them as black sharecropping cotton farmers as they work towards a better future. While driving past the cotton fields between Vicksburg, Clarksdale and Memphis, the landscape brought scenes from the novel right back to me. In the long stretches between settlements, the landscape still appears just as in the era in which the book is set and knowing its history made the journey so much more profound.