Samantha, USA Specialist
Travel has always been an integral part of my life. From taking a tailored art history course across Italy to backpacking around Europe or defining ancient cultures as part of my archaeology degree, I've always been fascinated by the constant variety and adventure the world has to offer.
One of my preferred places to travel is the Pacific coast of America. I loved driving highway 101 from Seattle all the way south to LA, soaking up the dramatic coastal scenery, hidden driftwood beaches and sprawling metropolises along the way. I tried to seek out experiences that offered a different perspective on the west coast like hiking off the beaten track in Yosemite and taking a hipster food cart tour of Portland; it made it such a fascinating destination to explore.
In my spare time I love to spend my weekends hiking in Wales, getting lost in art museums and finding the best hidden restaurants.
Speak to Samantha

Start planning your trip to Canada & the USA with Samantha by calling 01993 838 766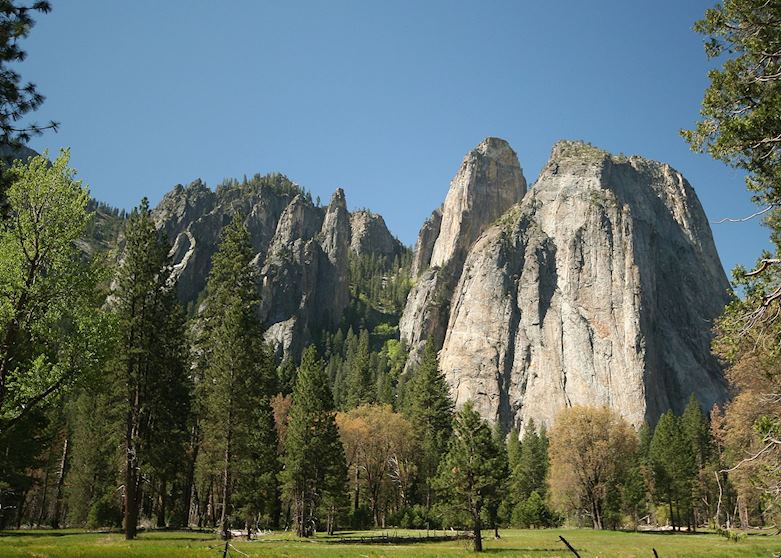 California
If there was one place that I'd encourage anyone to spend time in it would be Yosemite National Park in California's Sierra Nevada Mountains. Exploring the winding Mist Trail with an expert guide or standing in awe as you marvel at the jaw-dropping cliffs of El Capitan is an experience that shouldn't be missed. There are myriad ways to experience this rich and diverse landscape, from hiking and zip-lining to scenic viewpoints to rock climbing or horse riding. It's an outdoor adventure playground that offers scenic views and untold adventure at every turn.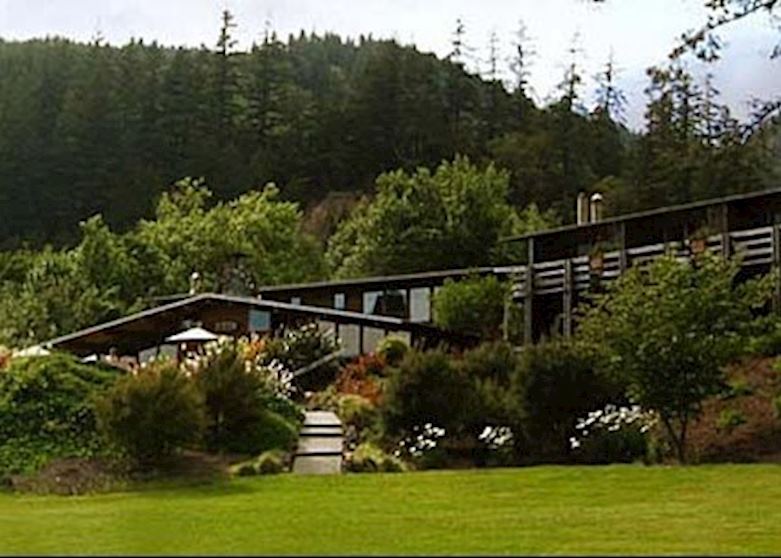 USA
Just 15 minutes from Gold Beach on the Oregon coast, Tu Tu Tun Lodge is a tranquil escape in the heart of the woods. With a range of activities available from fishing and jet boating to lazy days on the beach, this home-from-home offers exceptional service in an intimate yet sociable setting. The hotel sits on the edge of Siskiyou National Forest and the Oregon Coast Trail so there are plenty of opportunities to explore and knowledgeable hosts to help you do so. The food is great, there's a spa, kayaks and paddle boards to borrow and a great sense of serenity.
I'll never forget when…
Sea-kayaking off the coast in Santa Barbara has to be one of my most memorable experiences ever. Drifting down to Refugio Bay in the California sunshine, we paddled through blankets of kelp while our enthusiastic guide pointed out sea lions swimming beneath us. The water was so clear and the sea lions so close, it really felt like we were witnessing something very special. The most amazing part of this trip though, was when a pod of dolphins swam alongside our boat, curious, sociable and playful and totally unperturbed by our presence, it was an utterly magical moment.