Alison, Latin America Specialist
My career as a world explorer began before I could even walk with a trip to Australia and New Zealand courtesy of my parents at the age of six months. I attended the International School of Prague for 14 years and moved to England in 2006 to study psychology at the University of Reading.
Growing up in an international environment and having made friends from all over the globe meant the travel bug was firmly entrenched and I have been to more than 70 countries across the world as a result.
Having spent three months in South America I decided to channel my passion for travel into my job and joined Audley as a Latin America Country Specialist. Most recently I visited Costa Rica and Cuba and found the local passion for wildlife and dance irresistibly contagious.
Speak to Alison

Start planning your trip to Central America with Alison by calling 01993 838 597

Cuba
Havana buzzes with life, history, live music and salsa moves you can't even dream of accomplishing. Although there are many parts of the city to discover, the one I kept returning to was the Old Town. The narrow, cobbled streets kept throwing up vignettes of local life with someone having their hair cut in the street or an impromptu game of street football. I also loved Miramar, where the mansions and embassies predate the revolution, and the central region, which is great for history buffs with the vast, concrete spread of Revolution Square leaving a lasting impression.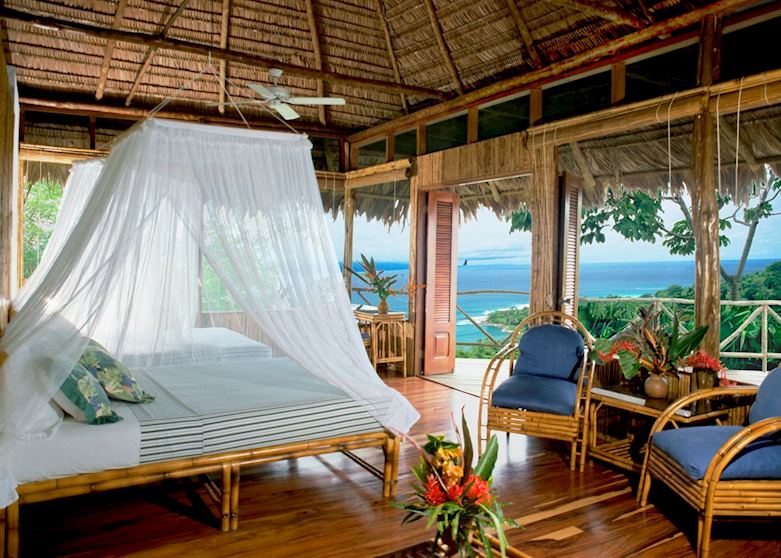 Costa Rica
Entering a room at Lapa Rios on the Osa Peninsula in Costa Rica is like walking into a jungle paradise. There's nothing but a net between you and the rainforest and in the morning you're woken by macaws squawking as they fly overhead and howler monkeys barking in the distance. Then coffee is delivered to your room as you watch the sunrise from a hammock on your balcony. Later on you can lounge in the swimming pool as you watch over the Golfo Dulce on one side and the Pacific Ocean on the other. I'd have happily stayed a lot longer.
I'll never forget when…
Being a horse lover I seized the opportunity to ride in another country and took a half-day horse trek near the Arenal Volcano in Costa Rica. The landscape was so vibrant and teeming with animal life, but at the same time I found it hard to take my eyes off the smoking volcano above. It was a blazing hot day and we headed to La Fortuna waterfall for a dip in the emerald pool at its base. By the end of the trek I couldn't wipe the smile off my face, I'd fallen in love with Costa Rica.