Corina, Latin America Specialist
I first went to Latin America when I was 18 and spent three months volunteering in Peru followed by two months backpacking around Bolivia, Argentina and Brazil. Like many, I got the travel bug and couldn't wait for my next adventure.
After university, I embarked on my first solo trip around Asia and the Middle East spending eight months exploring new countries and cultures on a fascinating journey of discovery. Since then I have completed a cycling tour across Europe and have taken every opportunity possible to travel, visiting nearly 60 countries around the world. Of all the places I've visited, Latin America is my absolute top destination. The rich culture, diversity and incredible landscapes make it a captivating place.
Costa Rica and Cuba are two very special countries which made a big impression on me for numerous reasons and I cannot wait to help others plan their journeys there.
Speak to Corina

Start planning your trip to Central America with Corina by calling 01993 838 906

Cuba
Havana, Cuba's vibrant capital, is a magical place. An eclectic mix of old and new, the city has a distinctive energy and the historic old town is the best place to soak up the atmosphere — it feels like stepping back in time. I loved strolling through the cobbled back streets and ending the day sipping a mojito while listening to Cuban music and watching the world pass by. Havana is an intriguing place to spend a few days learning about Cuba's history, photographing the architecture, and taking a guided city tour in a 1950's classic American car.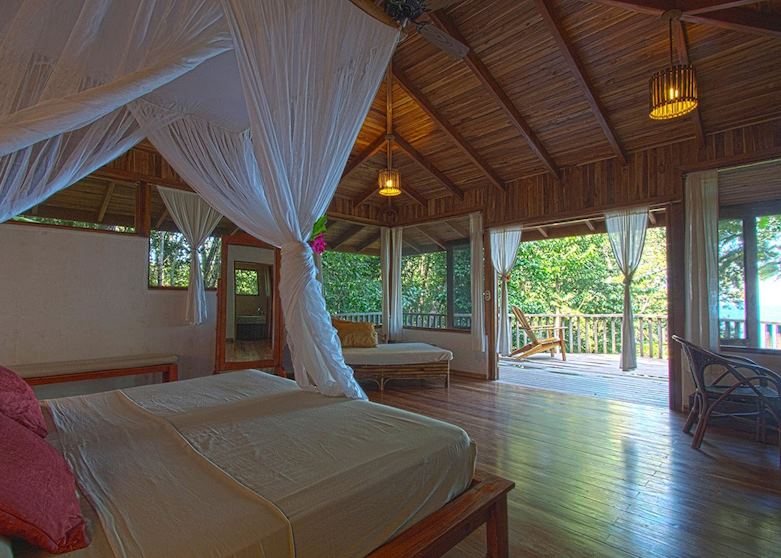 Costa Rica
Tucked away in the wild and remote Osa Peninsula in Costa Rica, El Remanso Lodge is a small and secluded eco-lodge enveloped by pristine rainforest. The region is renowned for its incredible biodiversity and the property is located on a private reserve crisscrossed by a variety of walking trails making it easy to explore the surroundings. Wildlife sightings are frequent and monkeys and exotic birds flit through the trees in the grounds. Best of all, the lodge is designed and run in sustainable fashion giving guests peace of mind that the environment is as well looked after as they are.
I'll never forget when…
The Osa Peninsula in southwest Costa Rica is one of the most biodiverse places in the world and a fantastic location for any wildlife lover. It's my top recommendation for a visit to Costa Rica as it allows you to feel completely immersed in the life of the pristine rainforest. While sleeping in a tent-cabin right next to Corcovado National Park, I fell asleep listening to the sound of the Pacific Ocean crashing against the shoreline and woke up the following morning to howler monkeys and a vivid sunrise. It was the simplest of pleasures but one that made a great impression on me.