Laura, Central America Senior Specialist
My passion for travel was ignited after an incredible, 15-month, round-the-world adventure. It opened my eyes to a diversity of cultures and landscapes. In 2011, I decided to turn this passion into a career.
I joined Audley and spent six successful years as a Southeast Asia specialist, but a long-term desire to travel around Latin America just wouldn't go away. I finally decided to take some time off to fulfil that dream and planned an extensive trip around the region. It surpassed all my expectations.
Now full of enthusiasm and passion for the area, I have returned to Audley as a Mexico and Costa Rica specialist. When not creating tailor-made trips for clients, I'm either planning my next adventure, cooking, discovering new foods, or keeping fit by walking and running.
Speak to Laura

Start planning your trip to Central America with Laura by calling 01993 838 676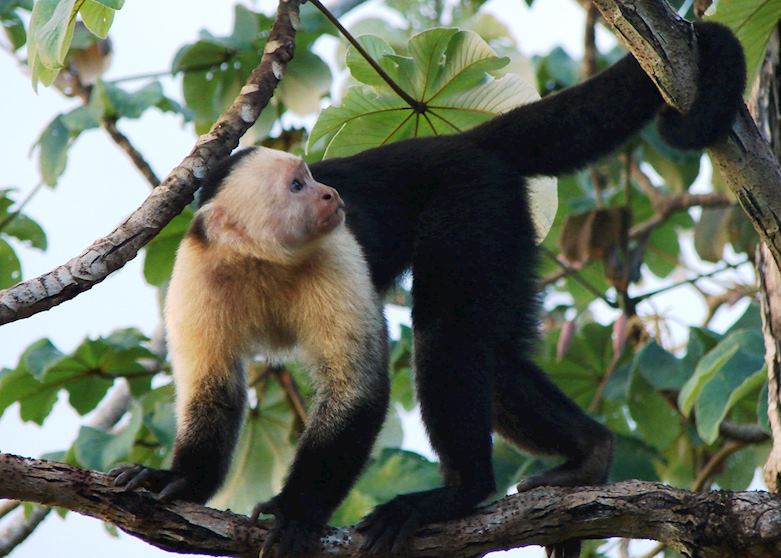 Costa Rica
The Osa Peninsula in southwestern Costa Rica is one of the most biologically diverse places on Earth according to National Geographic. The dense rainforest and lush vegetation supports a huge array of wildlife from vibrant scarlet macaws to sleepy sloths. You wake up to the sound of bird song and howler monkeys and can spend your days on the trail of jaguars, ocelots and tapirs. It's a region well off the beaten path and offers a great combination of nature, wildlife and deserted beaches. Of all the places I have been to, Osa is the one I could return to again and again.
Mexico
A character-laden property dating back to 1523, Hacienda Chichen in Mexico is a tranquil place to relax after a day exploring the Chichén Itzá ruins. It's only a stone's throw from the site and guests can make use of the hacienda's private entrance for exclusive sunrise access (for an extra charge) to enjoy the ruins without the crowds. There are 30 simple but comfortable rooms, set in cottages dotted around the spacious gardens. Each has a terrace and hammock to enjoy the tranquil surroundings and there's also a lovely pool, spa and restaurant.
I'll never forget when…
I have been lucky enough to have had many amazing travel experiences but one that particularly stands out is a dramatic burnt orange and purple sunset on a deserted beach in the Osa Peninsula, Costa Rica. I had enjoyed a hot and sticky walk through the rainforest to a wild beach then cooled down with a swim in a lagoon. The sun was just setting as I got out and I sat there with the beach all to myself and just watched this incredibly vivid sunset with only the scarlet macaws and hermit crabs to keep me company.