Tessa, Central America Specialist
My adventurous spirit stems from my outdoor upbringing, where skiing, rock climbing and overseas travel were the focus of family life. Since then, I've visited 33 countries, studied for a year in the United States, and worked on an extended community project in Tanzania and for alternative tour operators in Italy and the Maldives.
My first visit to Central America was in 2015. After a hectic four weeks of rushing around Nicaragua, El Salvador and Guatemala, I promised myself I would return with enough time to get a better feel for the region. Fast forward three years, and I have just come back from my third visit. Central America is unlike anywhere else I've ever visited and has become my preferred destination. It has exposed me to remarkable volcanic views, equally impressive dive sites and has, what I would consider, the perfect balance between biodiversity, ancient history and contemporary culture.
Speak to Tessa

Start planning your trip to Central America with Tessa by calling 01993 838 648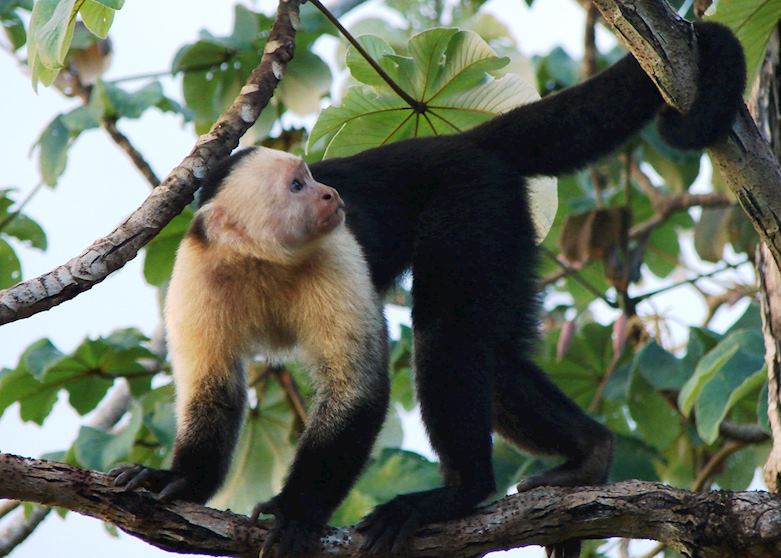 Costa Rica
Well away from Costa Rica's better-known national parks, the Osa Peninsula is one of the nation's best kept secrets. This remote region is home to 2.5% of the world's biodiversity yet attracts few tourists; there's a far greater chance of stumbling across hidden waterfalls along the hiking trails than there is of bumping into fellow hikers. The black sand beaches are a great base to spot turtles and humpback whales, while up the cliffs in the rainforest you'll soon find that toucan, macaw and sloth sightings have become a regular part of your daily routine.
Mexico
On my most recent visit to Mexico, Casa Lecanda, an eight-room boutique hotel in Merida, particularly impressed me. The hotel's design represents a contemporary interpretation of Merida's crisp yet vibrant personality, while the rooms are individually decorated using the original furnishings of the 19th-century Yucatán building that was used as a family home until 2009. The personal service from each and every member of staff makes you feel like you're part of the family, while the Meridiana hammocks and the pool in the central courtyard make a great place to unwind after a hot day of exploring the nearby ruins of Uxmal and Kabah.
I'll never forget when…
From the outside, the Church of San Juan in Chamula, Mexico looks like any other in southern Chiapas yet inside it has an entirely different atmosphere. The Chamulan form of Catholicism is a blend of pre-conquest Maya beliefs, Spanish Catholic traditions and locally developed customs. The church has no pews, the floor is coated in melted wax and loose pine needles, and the air is thick with smoke from burning copal resin incense. Churchgoers, smouldering candles, sodas, petals and chickens litter the floor while local 'medicine-men' summon healing from physical, psychological and spiritual afflictions. It's not somewhere you forget easily.