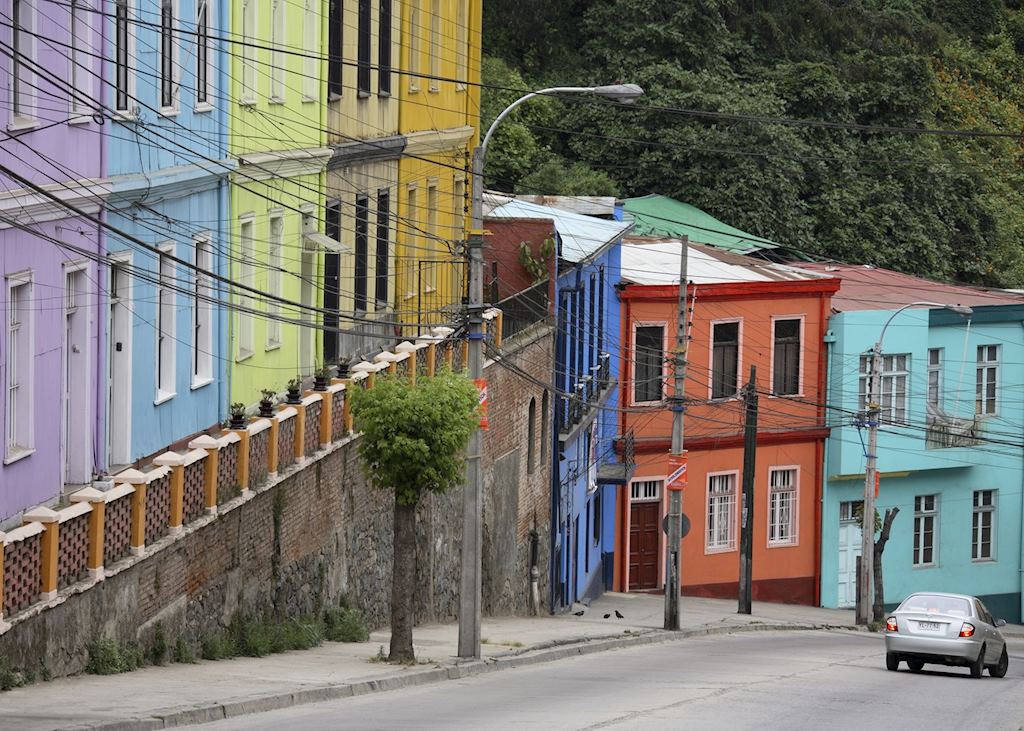 Valparaiso & Vina del Mar
Valparaiso & Vina del Mar, Chile
Travel out of Santiago towards the coast, past the vineyards and orchards of the Casablanca Valley.
Vina del Mar, one of Chile's premier beach resorts, is often referred to as the 'Garden City' due to its proliferation of landscaped tropical gardens and colourful flowerbeds. Originally the hacienda of one prominent Chilean family before it was divided out amongst the wealthy of Santiago and Valparaiso, Vina today is a chic and busy town. Explore the town, including the areas of graceful mansions and villas and visit the oceanfront area.
Continue on to Valparaiso, a bustling town spread over forty hills that encircle a wide bay to the south of Vina del Mar. After a period of ransacking by pirates, fires and earthquakes, Valparaiso then grew rapidly in the 19th century to become Chile's major port, a title it still holds today. It became a port of call for ships rounding Cape Horn and travelling up to the California Gold Rush, and until the opening of the Panama Canal was Chile's foremost financial and commercial city.
Explore the narrow twisty streets and travel on one of the many funiculars. Visit the bustling waterfront area, the pier and the central plaza, and in the afternoon visit La Sebastiana, one of Pablo Neruda's homes-turned-museum.
Return to Santiago through the Curacavi Valley.
Speak to someone
who's been there

Start planning your tailor-made trip by contacting one of our Chile specialists