When is the best time to visit Croatia?
While Croatia is an obvious summer destination choice for its plentiful sunlight and warm temperatures, it offers you great experiences all year round. The summer months of June to September are ideal for boating and swimming in the blue waters around the islands, but the cooler conditions of April, May and October lend themselves to a wide range of other outdoor activities, from hiking to kayaking. In November to March, Croatia's winter, you can focus on Zagreb or Split, when they're at their quietest and most relaxed.
Speak to someone
who's been there
Start planning your tailor-made trip by contacting one of our Croatia specialists
Month-by-month guide to travelling in Croatia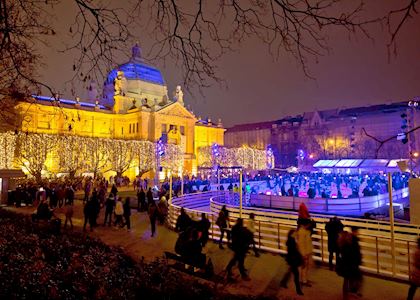 Visiting Croatia in November - April
As winter begins in Croatia, many island hotels close for the season to make their refurbishments. But, although the beaches and boat trips are off-limits, you'll still find plenty of cultural experiences, and those hotels that stay open offer exceptional value. The winter months also present a great opportunity to enjoy the country almost exclusively with the locals.
Events & Festivals
Carnival (17th January): costumes ranging from medieval garb to futuristic visions are on display at this international festival celebrated in various Croatian cities, most notably Dubrovnik and Rijeka. Parades take place next to street parties, food stalls and sporting competitions.
Feast of Saint Blaise (2nd February): Dubrovnik pays tribute to its patron saint with a day of music, parades and festivities.
Easter (March/April) is celebrated throughout the country with parades and traditional costumes, as well as decorated pisanica eggs.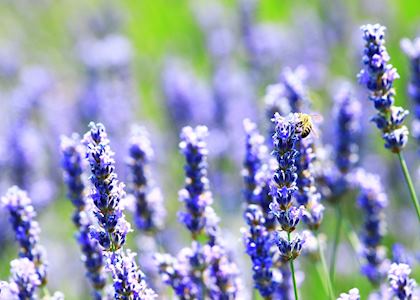 Visiting Croatia in May - June
As spring begins, so does the visitor season, with temperatures rising throughout the country. With little rain and long daylight hours, this is an excellent time to visit Croatia to take advantage of fewer crowds and ideal hiking conditions.
Events & Festivals
Saint Domnius Day on 7th May sees Split celebrate its patron saint with a daytime procession through the streets and promenade, followed by traditional klapa music, a rowing contest and a street fair throughout the afternoon and evening.
Statehood Day on 25th June marks the date Croatia claimed independence from Yugoslavia with celebrations across the country, ranging from cultural events to lively street parties and live music.
Visiting Croatia in July - August
The summer is peak season in Croatia, as visitors and locals alike enjoy the dry, hot weather. Outdoor venues host music, food and cultural events on a weekly basis, offering an entertaining and lively experience. This time of year also brings larger crowds, longer lines and increased prices at most hotels.
Events & Festivals
Zagreb's International Folklore Festival in July celebrates traditional Croatian culture and customs through music, dance and theatre, drawing visitors from across the world.
The Alka in the town of Sinj is held on the first Sunday of August — a uniquely Croatian festival celebrating a military victory over Ottoman forces in 1715 in which horsemen in full costume compete to lance a small metal ring for the accolade of top knight.
Night of the Full Moon in Zadar (July/August): the waterfront promenade in Zadar is illuminated with torches and candles in this festival of regional culture and food.
The International Puppet Theatre Festival takes place in Zagreb at the end of August or beginning of September, when professional puppeteers converge to show off their mastery in the artform.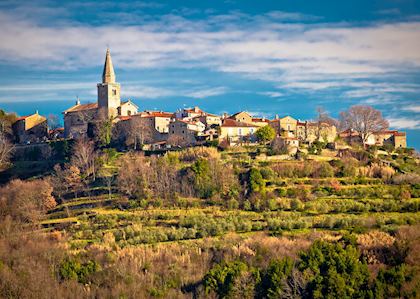 Visiting Croatia in September - October
The temperatures begin to recede during September and October, when the summer break has also come to an end. These months offer you great value with reduced crowds, enjoyable weather and plenty of cultural events taking place throughout the country. Most hotels and boat operators on the islands remain open until the end of October, and locals and visitors enjoy the quieter beach atmosphere.
Events & Festivals
The International Puppet Theatre Festival takes place in Zagreb at the end of August or beginning of September, when professional puppeteers converge to show off their mastery in the artform.
Nights of Diocletian (September) in Split is a weekend of Roman re-enactments where toga-clad performers pay their respects to the city's ancient history in addition to parades, street food and live music.
Truffle Days (September/October): each autumn, the small Istrian town of Livade celebrates the local delicacy, the truffle, over 10 weekends with cooking contests, demonstrations and tastings.
Why travel with Audley?
100% tailor-made journeys
Fully protected travel
Established for 20 years
98% of our clients would recommend us to a friend Travel Advice
Practical tips for travelling to Croatia, from social protocols to guidance on money matters, with a link to the latest government travel advice.