It is definitely not a country that should be visited if you are looking for luxury or a trip where everything runs like clockwork.
Cuba is like a Caribbean island in terms of the climate, scenery and wonderful beaches. However the fact remains it is a communist country struggling not only with a crumbling infrastructure and the governmental control over its people and businesses but also the continuing US embargo.
Activity ideas you can try in Cuba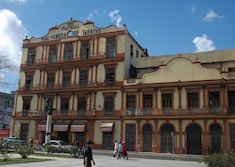 Havana cigars are considered the world's finest and the processes involved in hand rolling them can be seen at a number of Havana's famous factories such as Romeo y Julieta and Partagas.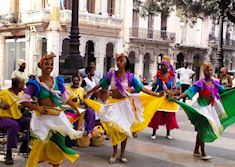 Salsa is a part of the national identity in Cuba and is built into the psyche of its people. It is a national pastime with the locals dancing in atmospheric nightclubs, on the beach or in the streets.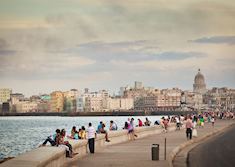 Modern Havana contrasts strikingly with the attractive colonial heart of the city. The tour is completely flexible and usually involves hire of transportation in a classic American car for 2 hours.
Government control
Cuba's ability to maintain service levels and standards is far less reliable than that of other developing countries in the world. Capital investment is restricted and requires approval by the government.
The Cuban government sets most prices and rations goods. Even simple items that we take for granted, such as bread, can be hard to come by. Moreover, any firm wishing to hire a Cuban must pay the Cuban government, which in turn will pay the company's employee in Cuban pesos.
The government's control over everything prevents private enterprise and with a strictly enforced regulated wage system gives many of the local people little incentive to be doing a good job.
With Raul Castro now in power, change is occurring but progress is slow.
Why should you visit Cuba?
The appeal of Cuba is that it has remained free of western influence and commercialisation. There are no advertising hoardings or fast food restaurants.
The countryside is beautiful, the beaches are stunning (although many are dominated by large all inclusive resorts) and most of all the people are wonderful.
The colonial architecture, history and music all add further to its appeal culminating in a unique holiday which you will never forget.
Anyone visiting with an open mind, a sense of humour and an adventurous spirit will be more than rewarded by what they find.
Start planning your trip to Cuba

Start thinking about your experience. These itineraries are simply suggestions for how you could enjoy some of the same experiences as our specialists. They're just for inspiration, because your trip will be created around your particular tastes.
View All Tours in Cuba