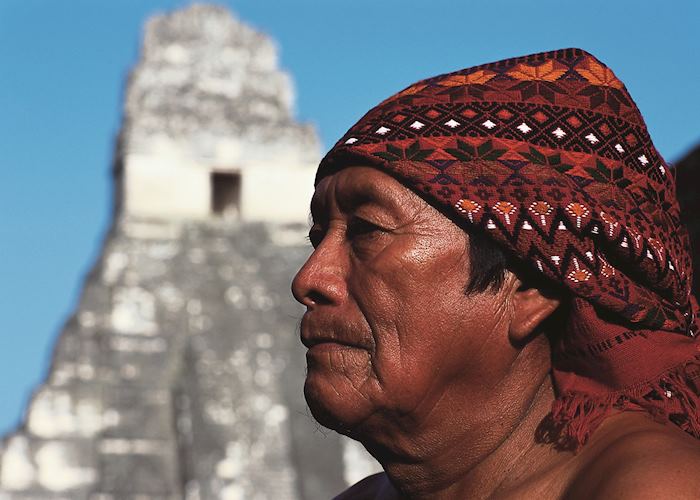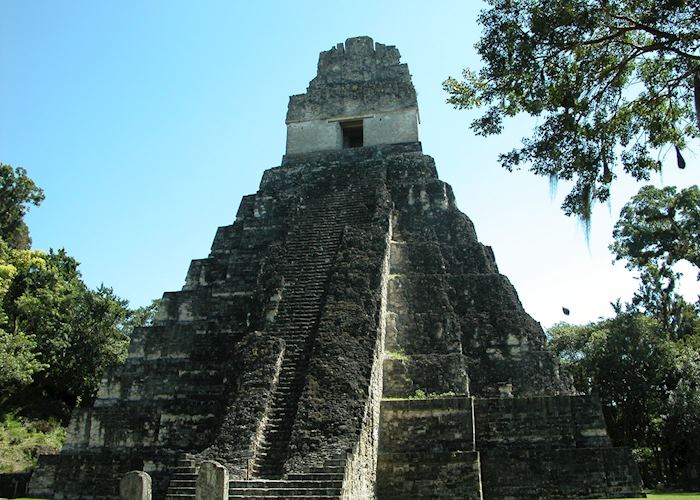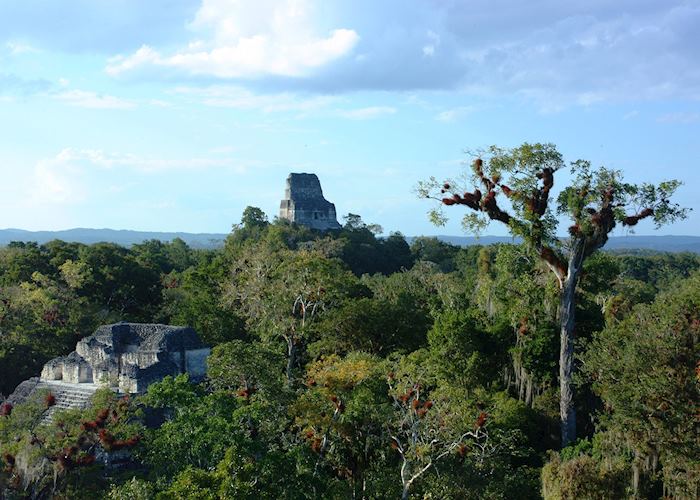 Tikal Tour
Tikal Tour, Guatemala
Tikal is most definitely the most impressive of all the Mayan sites in Central America not only for its historical remains but because it is also a haven for wildlife, making the trip to Tikal all the more enchanting.
The ruins lie within the 576 square kilometre Tikal National Park, declared a World Heritage site in 1979. The site's mapped district covers 16 square kilometres and comprises more than 3,000 individual structures, temples, and courtyard groups. For centuries Tikal was left undiscovered lost to the sprawling lowland rainforests that grew over and around it.
As you explore the ruins you have a good chance of seeing some of the 54 species of mammals in the park most commonly the spider monkeys, Pizotes (coatimundi) and howler monkeys.
At its peak some 1,500 years ago, Tikal was home to an estimated 100,000 Maya and one of the more important urban centres of its time particularly during the classic and late classic periods, (AD 200-900) when it dominated the Maya controlled area of Central America politically, militarily and economically. This is evident in the more than 3,000 structures extending over six square miles, many of which were built to pay tribute to past rulers and to hopefully please the deities.
For largely unknown reasons a gradual decline in population ended in the abandonment of the site by the end of the 10th century leaving Tikal to the jungle that subsequently swallowed it, only for it to be rediscovered centuries later.
Today there are remains of royal palaces, residences of important Mayans, ball courts and five main protruding temples, that rise over 60 metres, which the fit and brave can climb (at your own risk), for magnificent views, as well as thousands more remaining structures amongst them some still hidden under mounds of earth, awaiting discovery.
Speak to someone
who's been there

Start planning your tailor-made trip by contacting one of our Guatemala specialists