Nick, India & Nepal Specialist
Nick never remembers why he chose Delhi as the first stop on a Round-the-World ticket in 2006, but after stepping off that flight one March morning he was hooked. Ten weeks' later he left monsoonal Mumbai before moving on.
Twelve years in the oil industry gave Nick the chance to work and explore worldwide. Travelling from St Petersburg to Hong Kong by train (having promised a friend he'd visit). Sunrise from Kilimanjaro and Machu Picchu; playing Indiana Jones in Jordan; and swimming with iguanas in the Galapagos.
Prior to joining Audley, Nick studied Mandarin for eight months in Shanghai. But it's the Subcontinent that holds the main draw. Highlights include colourful Rajasthan's palaces and countryside, mountainous Kashmir and Himachal Pradesh, Hampi in Karnataka, Tamil Nadu's temples and Trekking to Everest Base Camp.
Back home, Nick enjoys photography, live comedy, trying to learn to play the guitar and cooking.
Speak to Nick
Start planning your trip to Indian Subcontinent with Nick by calling 01993 838 313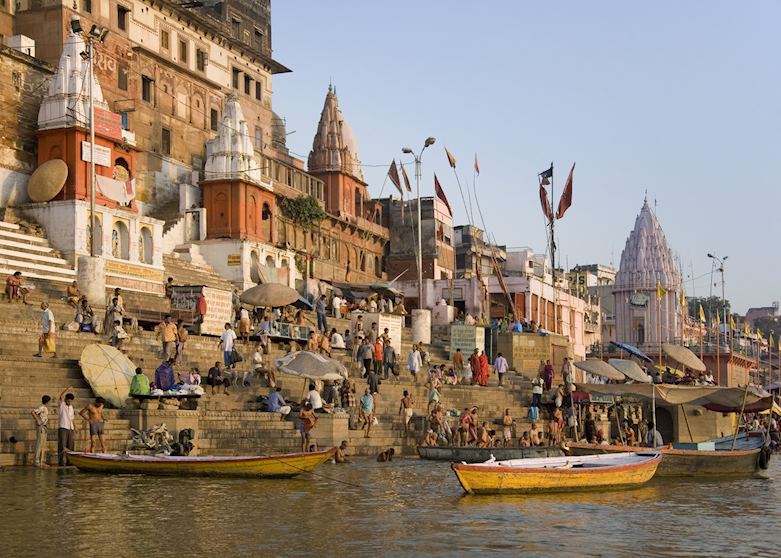 India
Varanasi encapsulates everything I love about India: the colours, sights, smells and humanity. Situated on the river Ganges, it is well known as the holiest city for Hindus. Taking a walk along the length of the ghats, I never fail to find something of interest, despite having visited many times.
From a rowing boat at dawn, you'll see the morning yoga sessions, worshippers welcoming the rising sun and the family priests setting out their paraphernalia. In the back streets you may encounter a herd of water buffalo being taken to bathe in the river, a funeral procession or just an inquisitive chai stall owner keen for a chat.
Have a bowl of lassi at the famous Blue Lassi stall, before diving back into the action at Dashashwamedh Ghat to watch the nightly river blessing ceremony.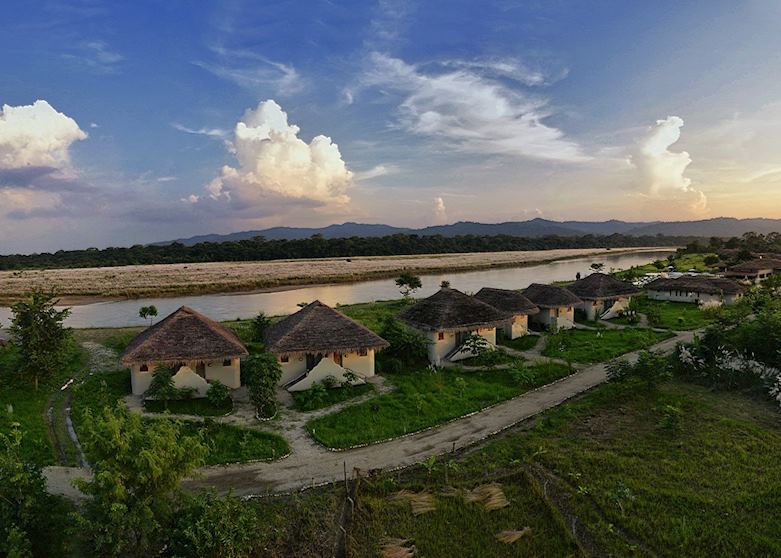 Nepal
Nepal has such a diversity of sights and experiences, and spending time in Chitwan National Park is one of my favourites. On my recent visit with Audley, I stayed at Barahi Lodge, in a very quiet section of the national park and it has become one of my favourite places to stay. The friendly staff and naturalists give you a personalised itinerary of activities; choose from canoe, jeep and walking safaris in the jungle, village visits and more.
I loved the cottages, with real coffee to enjoy on my balcony overlooking the river and jungle. I'd highly recommend booking the Bush Dinner experience for a special treat among candles and lanterns in the lodge's grounds. The canoe safari to sunset point was a highlight too. Spotting a tiger soon becomes an afterthought.
I'll never forget when…
Trying new food when travelling is always important for me, but often it's a bit hit and miss knowing what to try and where. I have been to Delhi numerous times, but recently tried our Delhi night food walk. Run by a foodie who aims to eat somewhere different each day, I was expecting to try the huge array of food (save space for the butter chicken), but didn't expect to learn so much about the Old Delhi area in the process.