Sophie, India, Sri Lanka and China Specialist
Sophie's passion for travel and wildlife started from a very young age from sailing in the Mediterranean, scuba diving Red Sea reefs and trekking in the jungles of Southeast Asia. After her degree in Psychology, Sophie was given the opportunity, to teach English and live alongside tribal villages in Rajasthan.
With the travel bug firmly embedded she embarked on her dream around the world expedition, which lead to extensive overland travel throughout India, Indonesia, Southeast Asia, Australasia, Africa and South America. Since joining Audley, Sophie has returned to the national parks of Central India in search of the elusive tiger, Rajasthan exploring hidden forts and the rural villages that so captivated her on her first trip to India, south India and the western Foothiils. Sophie's passion for India is almost unrivalled.
Speak to Sophie

Start planning your tailor-made trip with Sophie by calling 01993 838 334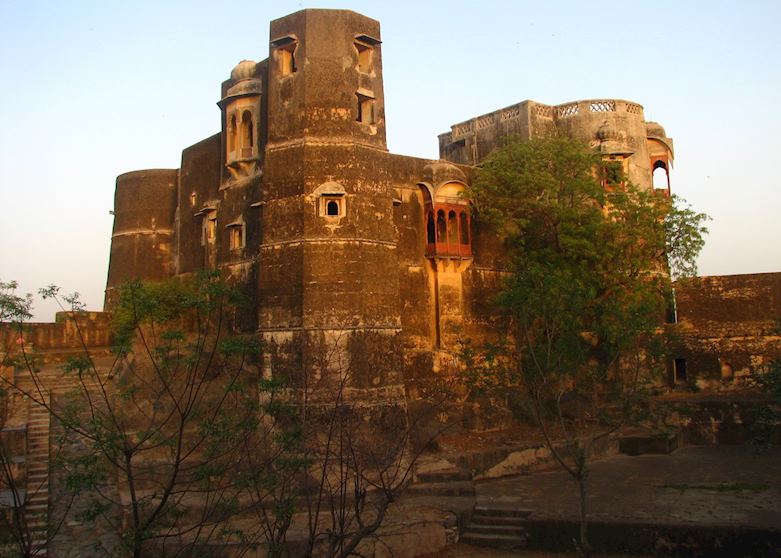 India
It was while working in the villages of rural Rajasthan that I truly fell in love with India — from the exotic colours and sounds to the unforgettable smiles. Children wave frantically as you pass through their village, where mud huts stand proud among crops of mustard, aniseed, chillies and wheat. Women hurry past with huge pots carefully balanced on their heads and the enchanting sound of bells dance around their ankles. The stunning contrast from the cities of Rajasthan to the rural areas makes a combination of the two a must for any visit to India.
India
Hand painted tents perched dramatically along a dam each with striking views over the open countryside to the peaks of the mystic Aravalli hills in the distance. A special place, rural isolation combined with the hospitality of the Nimaj family who will look after you like old friends. The area is teeming with wildlife with an astonishing 220 different species of bird. The food is fabulous you can feast on traditional rural meals that are organic as the camp is self supporting. A unique insight into village life and a perfect place to simply relax and enjoy the rural side of Rajasthan.
I'll never forget when…
The narrow streets of Old Delhi are awash with colour and life, a melting pot of communities and cultures. The smell of freshly cooked samosas and incense fill the air, a cow passes you by as you dodge a bicycle on one side and a rickshaw on the other. Pink, yellow, green, blue and red powder dye is piled high next to bangles that sparkle and chillies drying in the afternoon sun.