Beaches are often unannounced wildlife havens, offering you opportunities for exploring the ocean, watching turtles nest or reaching remote wildernesses. If you're thinking of getting away from it all and have a penchant for wildlife, these suggestions home in on beach breaks with an affinity for animal viewing.
We've also paired each beach destination with a short adventure in a place that's equally rewarding for its wildlife. Just for starters, you could visit an elephant conservation project before your beach stay in Thailand or walk through jungle around the coast of Langkawi, Malaysia, then explore sustainable conservation efforts in Singapore.
Bird Island and Praslin, the Seychelles
By Matt
In the north of the Seychelles archipelago, Bird Island might be a private resort, but not of the typical mould. It has been left as wild as possible, a series of wooden villas gently placed among the palms. Here nature rules: giant tortoises roam freely, minimal lighting is sensitive to nesting turtles, and any falling coconut is left for the wildlife.
The island takes a couple of hours to wander around, the beaches so quiet that turtles feel comfortable laying their eggs in daylight. I spotted a fluffy white ball at the base of a tree and discovered the nest of a baby white-tailed tropicbird. The island's name nods to the birds that nest here, including the Seychelles sunbird and thousands of sooty terns.
I suggest a three- or four-night stay on the island, which gives you enough time to observe the wildlife, swim, snorkel and enjoy some of the Seychelles' best beaches. There's a restaurant and bar, but that's about it, and the water is so clear a pool is unnecessary. While snorkeling, I saw rays gently fanning through the water as well as the occasional reef shark and turtle.
Much of the wildlife is seasonal, so do check the best time to visit if you have a particular interest. Saying that, you'll encounter wildlife whenever you travel, from hatchling birds in August to hawksbill turtles laying their eggs in January.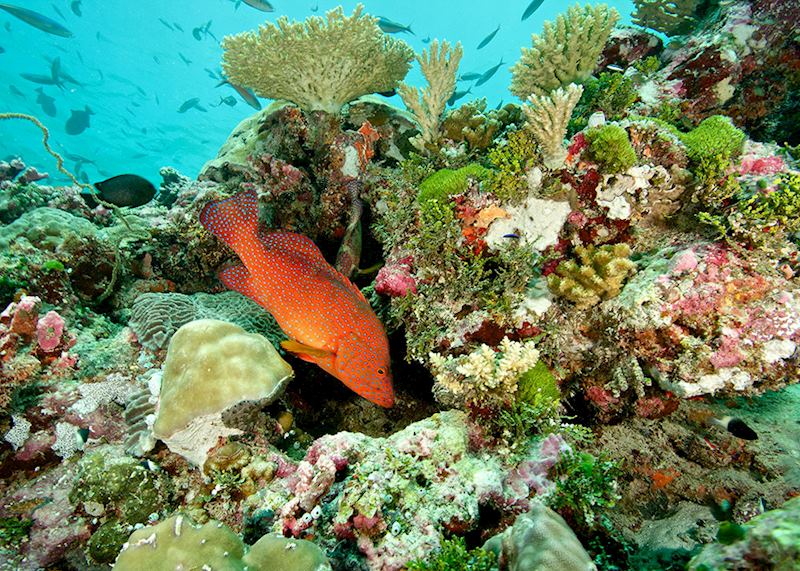 Pairing: Island-hop to Praslin
After Robinson-Crusoe-style seclusion on Bird Island, I find it works well to journey on to one of the Seychelles' residential islands, Praslin. Stay on Cote D'Or Beach and you can combine azure waters and sparkling sand with a slice of Seychellois' island life.
Les Villas D'Or is a set of self-catering villas, each with a little veranda surrounded by hibiscus bushes. In the late afternoon, fishermen sell their catch by the roadside (buy something to cook back at your villa), and you'll find many pop-up fruit and vegetable stalls along the coast. There are local shops and restaurants within walking distance and head inland to the mountain ridge that runs along the island's granite interior if you want to explore farther.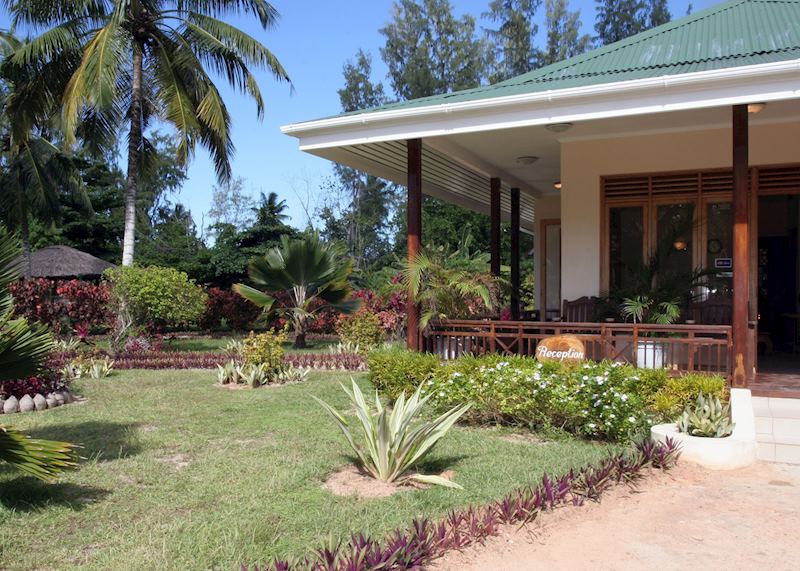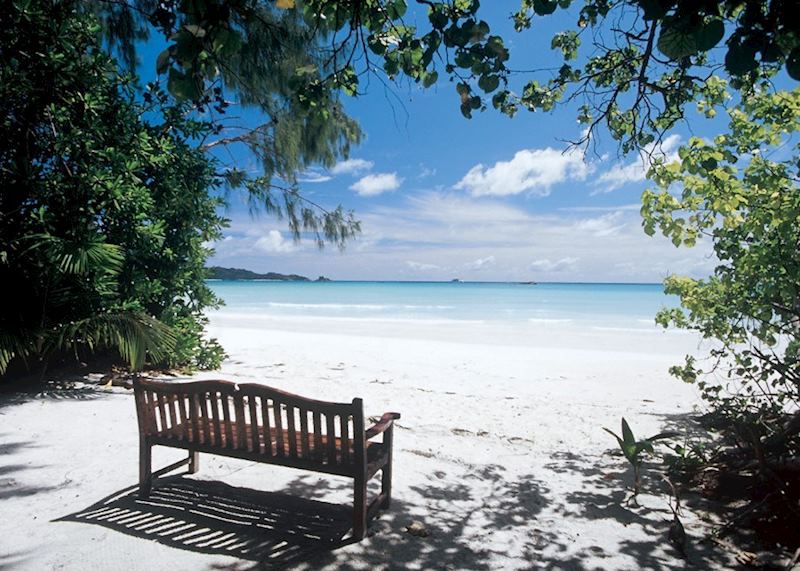 Langkawi, Malaysia, and Singapore
By Layla
Initially, you can't spot The Datai Langkawi from the Strait of Malacca. Poking out from a thick carpet of rainforest, the hotel sits in Datai Bay, a crescent of golden sand on Langkawi's northwest coast. Pristine forest surrounds the bay and leads up to Machinchang, a mountain considered the first part of Southeast Asia to rise up from the seabed and the region's oldest peak.
The Datai takes nature seriously. Resident naturalist, Irshad Mobarak, has 25 years' experience as a conservationist, appearing in documentaries for National Geographic and Discovery Channel. Irshad and his team work from the resort's purpose-built nature centre, an open-air wooden building inspired by tribal longhouses.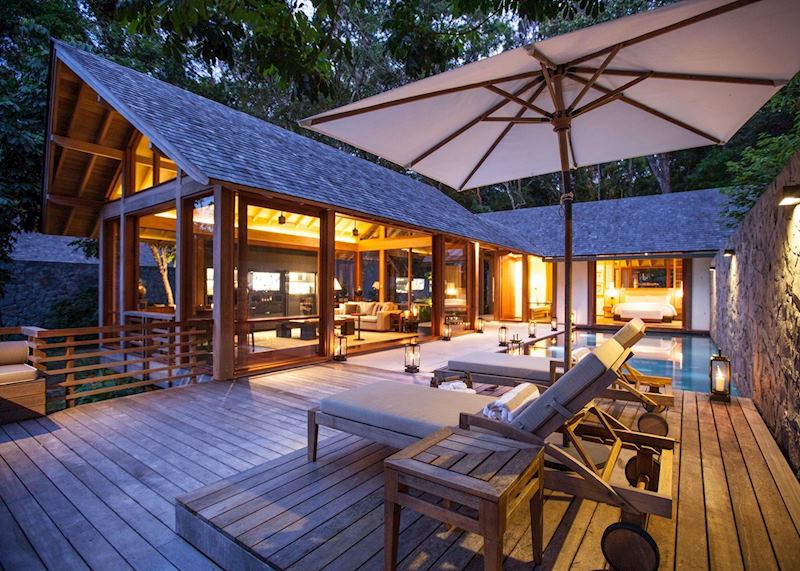 There's a library of nature books and a roster of evening talks, but the guided nature walks are the highlight. As I walked along the jungle trails, dusky langurs swung above while a black giant squirrel scampered along a branch. Irshad pointed out a resident pair of great hornbills, who regularly greeted his early morning tour.
On the evening walks, you'll wander along the Datai's nature trail with a torch, looking for frogs, bats and the Sunda flying lemur (tiny, blond and bat-like when it's hanging). The on-site marine biologists also run outings to the bay's reef, which includes a coral garden under conservation.
The wildlife doesn't stop at the resort's front door. The villas and suites are wrapped by rainforest, you'll wake to Oriental pied hornbills flying overhead and, at night, there's a chorus of green paddy frogs. The pool is tucked among palm trees, and alfresco spa treatments take place alongside a gently gurgling brook.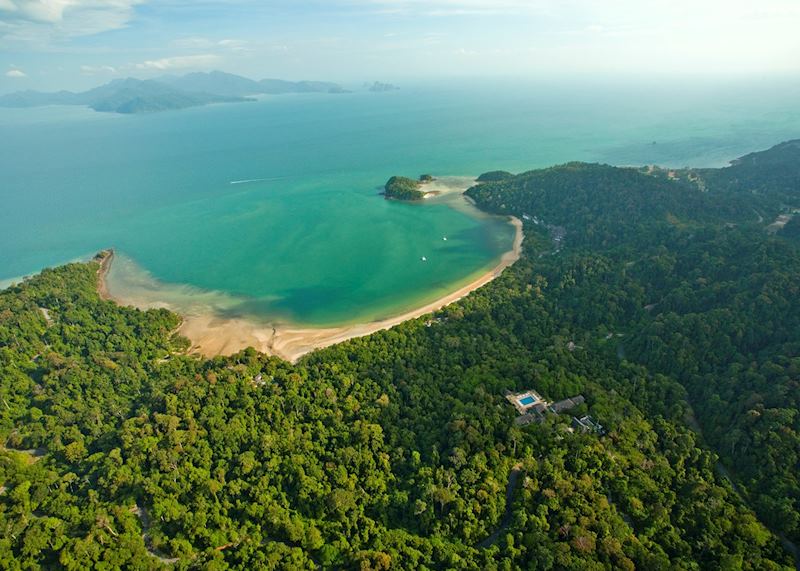 Pairing: a city stop in Singapore
If you have a particular interest in conservation, I suggest pairing a beachside stay in Langkawi with Singapore. Yes, it's a classic beach-city contrast, but it's also an opportunity to see how conservation efforts that started in wild pockets of jungle like Langkawi are now models for sustainable development in cities.
Perhaps Singapore's most prominent example is waterfront Gardens by the Bay. Looking like a cityscape from a sci-fi film, three rounded conservatories rear up between a grove of metal-meets-foliage 'supertrees'. You can spend at least a day here, touring the conservatories and wandering the gardens, whose design demonstrates how wildlife can be brought back to urban environments with 'city greening'.
Spend time exploring the rest of the city, and you'll notice the prolific amount of trees — more than two million have been planted over the last 45 years. The waterways and parks have also been cleaned up, and Singapore is now richer in species than any other city in the world. I stayed at the Fullerton Hotel, a 20-minute walk from the gardens, overlooking the bay.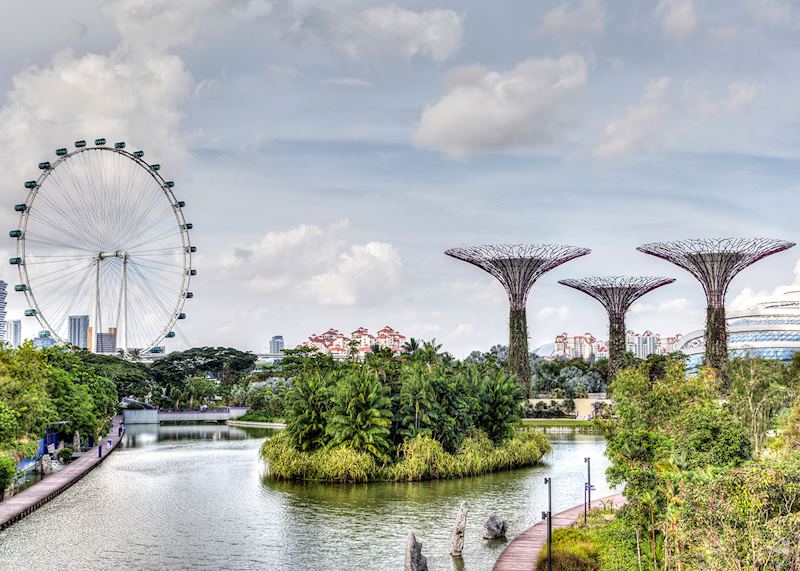 Selous Game Reserve, Tanzania
By Daniel
As I flew into the tiny airstrip just outside Selous Game Reserve, I could see giraffe silhouetted on the horizon. One of the largest protected areas in Africa, the reserve is a patchwork of riverine forests, swamps, woodland and open grassland — and so large it's hard to take it all in even from a light aircraft.
Selous Riverside is a tented camp 20 minutes' drive from the airfield, making the logistics simple enough for a three- or four-night experience before heading on to the beach. While the camp is just outside the reserve, it's on a curve of the Rufiji River where hippo, crocodiles and flamingoes are regulars. There are camps that are more luxurious in the area, but the riverside location is hard to beat.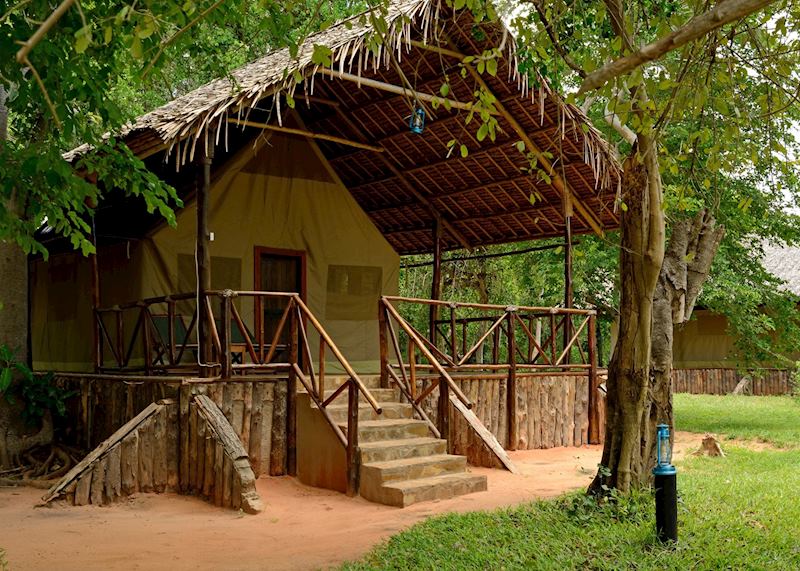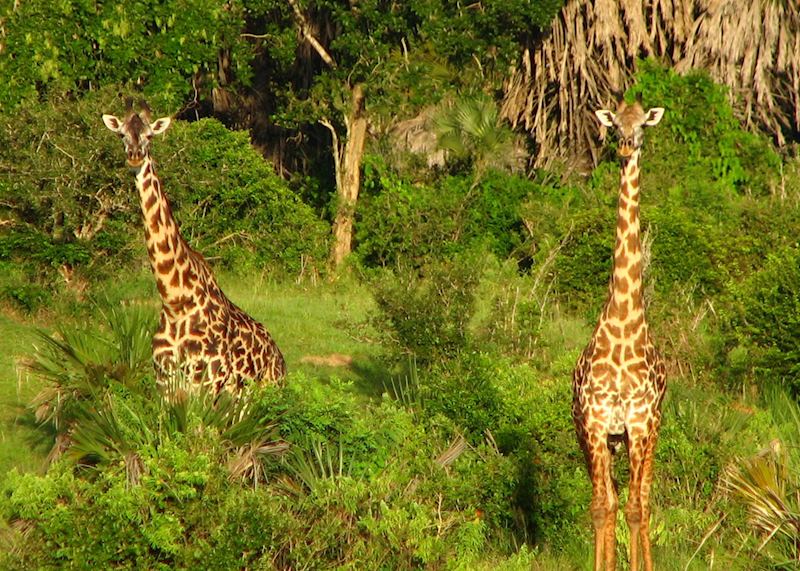 You'll rise in the early morning with a wake-up call of biscuits and tea, before heading into the reserve in a 4X4. I saw lion, elephant and more giraffe on my first morning, and my guide helped me identify some of the prevalent birdlife, including a brown snake eagle resting on the bough of a tree. As well as game drives, you can join a boat safari along the river or a guided walk from the lodge.
In the evenings, much of the local wildlife is most active. From my tent, with a cocktail in hand, I watched the African sunset while baboons gambolled around in the fading light.
Pairing: Zanzibar
After all the early morning starts of a safari in Tanzania, it's reassuring to know you can fly across to Zanzibar to take it easy. What's more, aside from its credentials as a beachside retreat, it has wildlife of its own.
Jozani Forest is a tangle of mangroves and tropical plant life in the middle of the island, which shelters the endangered Zanzibar red colobus. You can visit the forest on a guided island tour, which could include the capital Stone Town and spice plantations. Breezes Beach Club & Spa has an ideal spot overlooking the Indian Ocean, not far from the forest.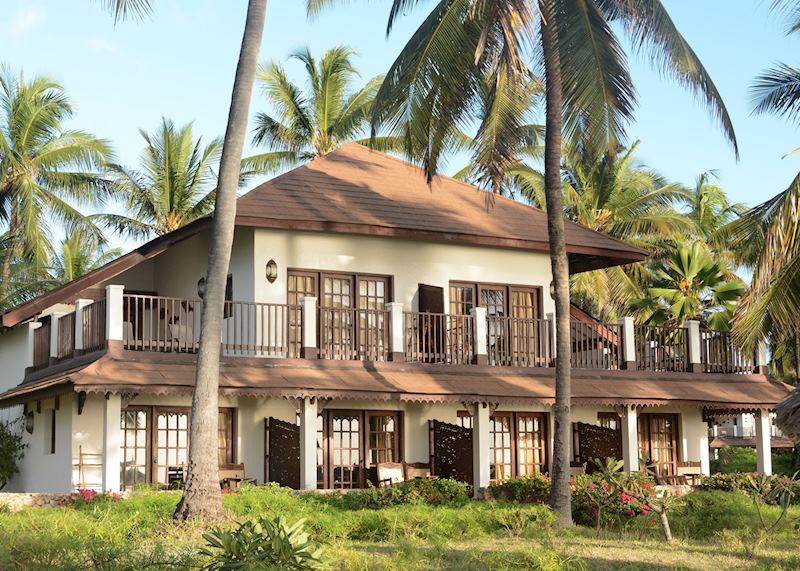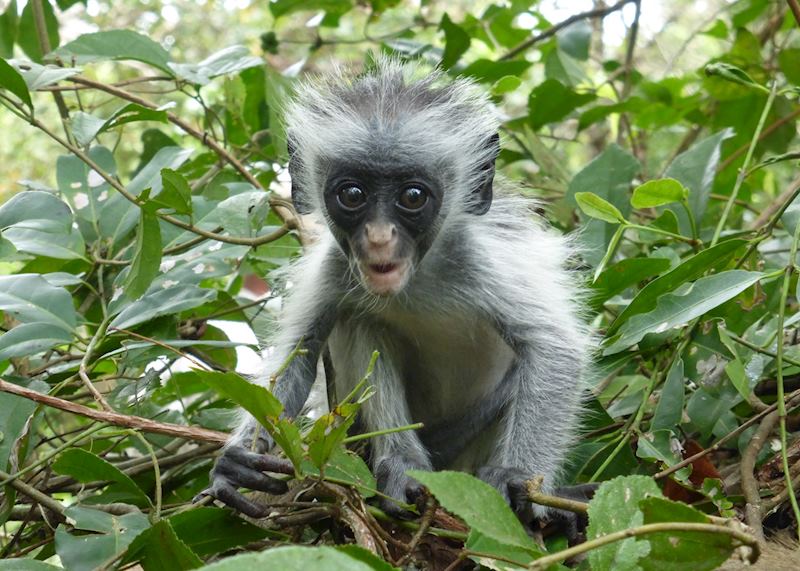 Baros in the Maldives and the United Arab Emirates
By Vicki
The Maldives get lauded for luxurious escapism but, for me, they host some of the best marine life. Each atoll has its own idiosyncrasies, and I keep coming back to Baros, a clam-shaped island in the North Malé Atoll.
Screened by a curve of coral, you can wade into Baros's bathwater-warm lagoon from the beach to snorkel above the house reef. I've seen barracuda gliding past and huge shoals of bait fish, which glimmer in the sunlight.
There are so many types of fish here that I recommend taking a guided reef tour with one of the resident marine biologists, who'll help you identify what you see. Boat trips will carry you to snorkel sites farther offshore, where you might see large shoals of angelfish and bulbous brain coral.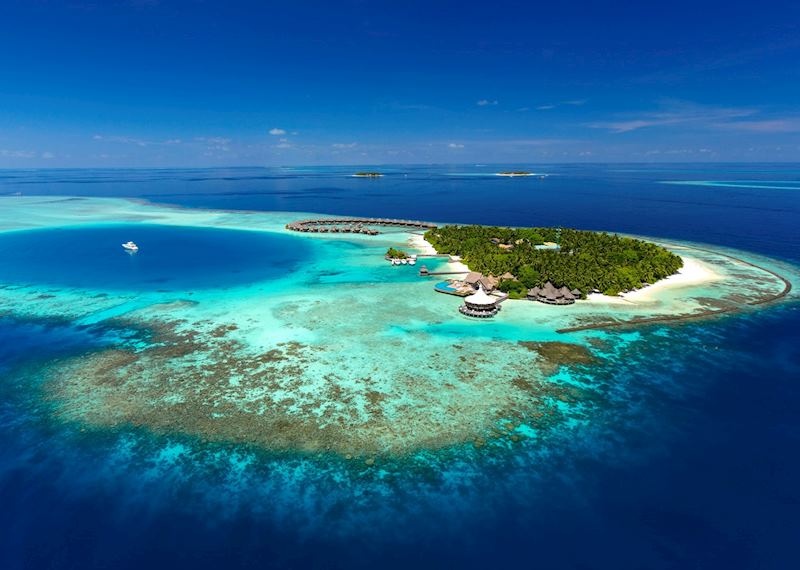 Divers Baros Maldives is one of the archipelago's original dive schools, and the first certified as an Eco Dive Centre. A number of dives run each day, designed to impact minimally on the environment. This careful custodianship of the many dive sites around the island means you'll see some examples of healthy coral, as well as the possibility of a reef shark or manta ray gliding alongside you.
On land, you stay in luxurious villas (some with direct access to the lagoon) with a range of fine-dining options and use of the floral-scented spa.
Pairing: the United Arab Emirates
Baros is only a 25-minute speedboat ride from Malé International Airport, making it easy to connect to an added experience — and none more so than the deserts of the UAE. The Liwa Desert, a 90-minute drive from Abu Dhabi, is one of the largest stretches of sand in the world.
Standing sentinel in the middle is the Qasr Al Sarab Desert Resort by Anantara. Here, you can spend a few nights in the oasis of an Arabian-themed desert camp, a pool and spa (complete with Moroccan-style hammam) at your disposal. Activities include archery, desert walking and dune-buggy driving across the sands.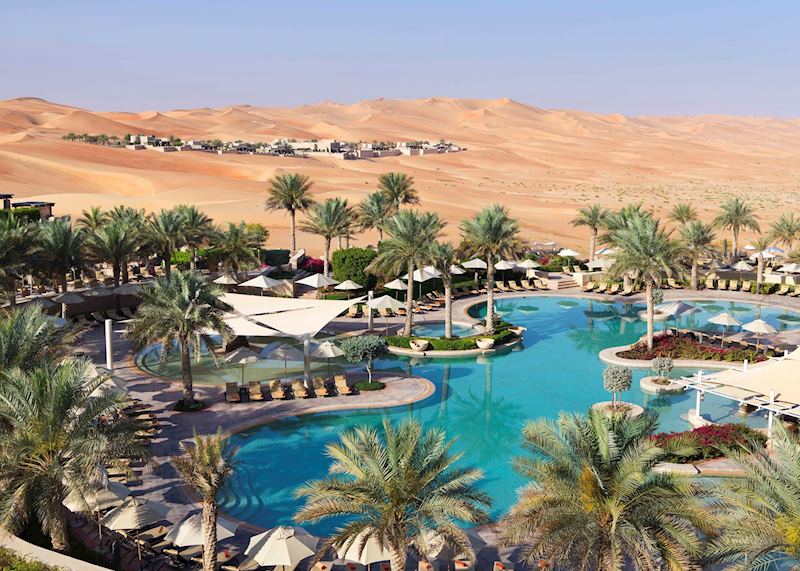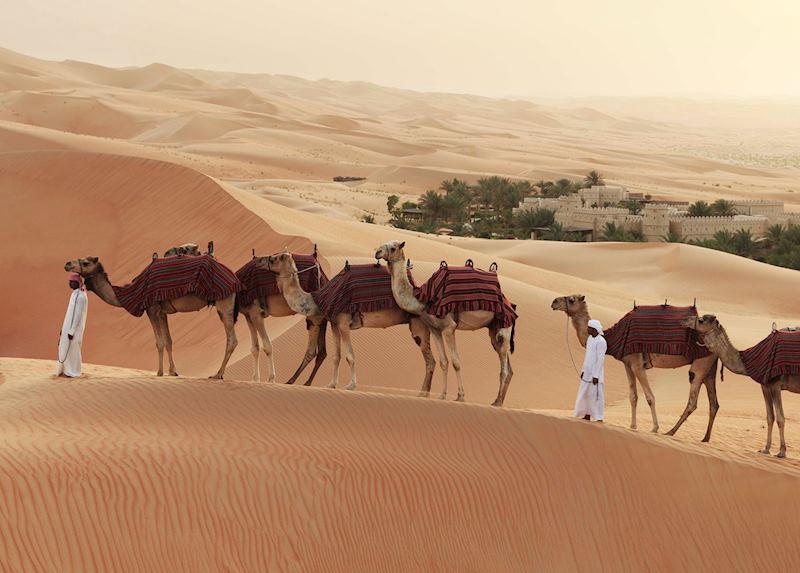 Elephant Hills and Khao Lak beaches, Thailand
By Hannah
Elephant experiences are common across Thailand, but few have the animal welfare standards and sustainability concepts of Elephant Hills in Khao Sok National Park. A ban was placed on using elephants for logging in 1989, and some owners turned to making income by selling rides on their animals instead.
Elephant Hills has created an experience so guests at its tented camps can encounter these ex-working elephants in a more respectful environment. The aim is for the elephants to rekindle natural behaviours while visitors contribute to their care (an ongoing conservation project protects wild elephants in tandem).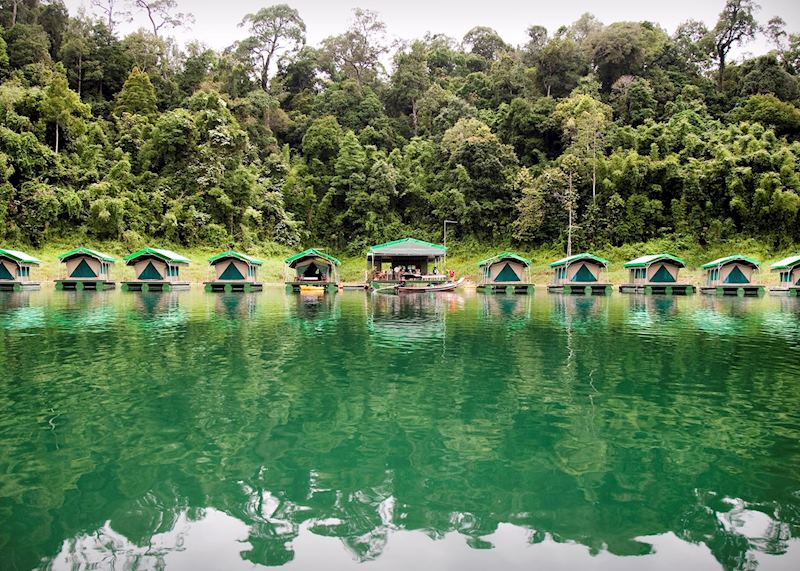 You have a choice of one or two-night packages, although I suggest at least a two-night stay. The luxury tented Elephant Camp is secreted away in the jungle and where you spend your first night. From here, you kayak farther into the national park to stay in Elephant Hills Rainforest Camp, a series of tents floating on the emerald-green Cheow Lan Lake.
You'll get to watch the elephants bathe in the mud pools and roam around the camp's grasslands, and you'll prepare their daily meals. The guides and mahouts were eager to explain each elephant's idiosyncrasies — including which opportunists will try to sneak their watermelon treats from your hands.
Pairing: the beaches of Khao Lak
An hour-and-a-half drive from Elephant Hills is Khao Lak, a succession of beaches that hug the jungle-clad coast of western Thailand. Of the hotels in the area, with just 56 rooms, The Sarojin feels the most boutique. Each room has a traditional sala (garden pavilion) or balcony, and some have private pools.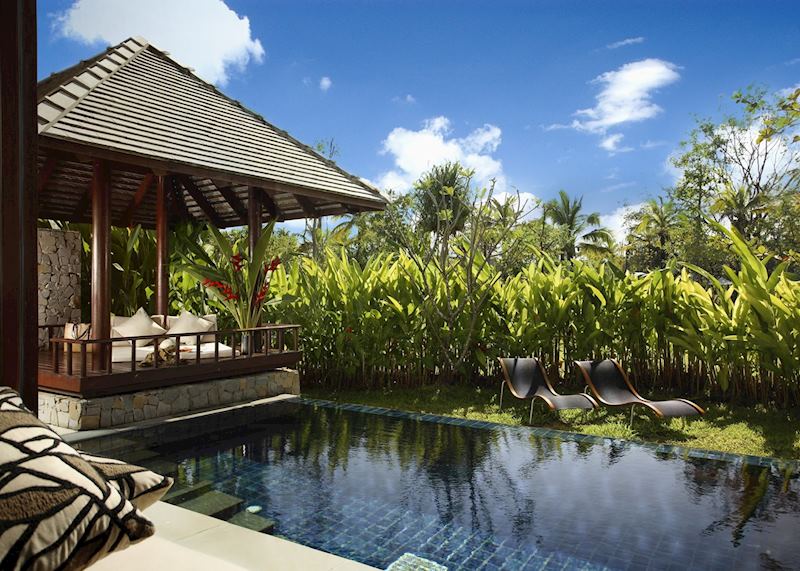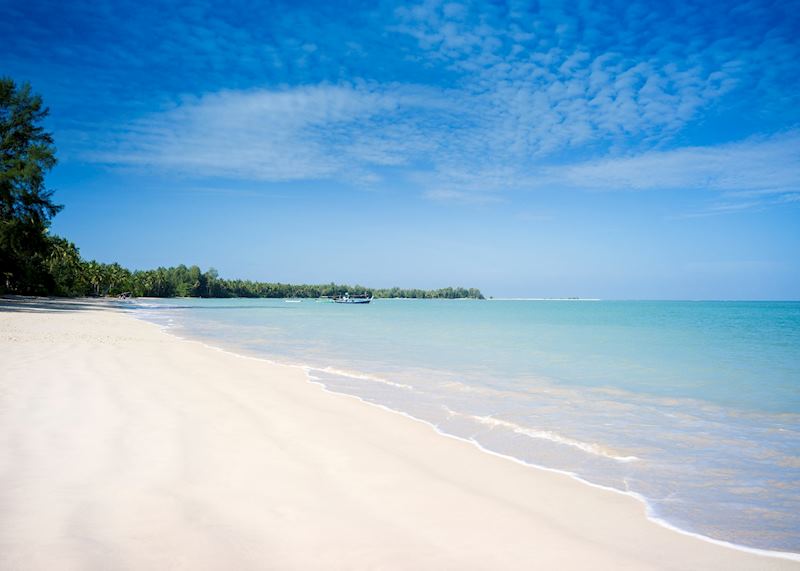 For yet more wildlife, the hotel is a short boat ride from Similan Islands National Park. These low-lying islands are a jumble of jungle and sugar-white sands, strewn with car-sized boulders. Where the boulders have tumbled into the water has created an underwater playground for divers (and provided platforms for sea fans and barrel sponges). Most of the coral lies too deep for snorkelers (although ideal for divers), but you'll still see a range of marine life, from triggerfish and clownfish to reef sharks and barracudas.
Read more about beach stays with a twist
Start thinking about your experience. These itineraries are simply suggestions for how you could enjoy some of the same experiences as our specialists. They're just for inspiration, because your trip will be created around your particular tastes.
Further reading