Our specialists' unrivalled knowledge of Laos means they're well placed to advise you on creating a tailored holiday in this fascinating country. Their itinerary ideas act as a starting point when planning your route and are intended to be personalised to reflect your interests, whether you wish to wander the backstreets of Luang Prabang, relax by the water's edge in the rural south, or admire the scenery on a sedate river boat journey.
The country's laid-back atmosphere and colourful traditional culture is fuelled by the wonderful Laotian people, and each bespoke tour will include opportunities to learn about their traditional way of life.
Speak to someone
who's been there
Ideas for your trip to Laos
These itineraries are designed to give you some suggestions for what is possible when you travel in Laos, and they showcase some of the routes that we've found work particularly well. Treat them simply as inspiration, because your trip will be created uniquely for you by one of our specialists based on your particular tastes and interests.
Sort By: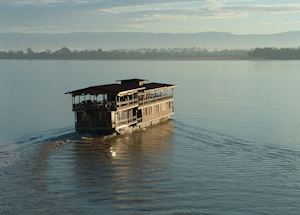 Cruise along the Mekong on the Vat Phou boat.

Visit the World Heritage Site of Wat Phou at Champasak.

Sail around the beautiful 4,000 Islands and perhaps spot the Irrawaddy dolphin.

Soak up the culture of Laos' spiritual heart in Luang Prabang.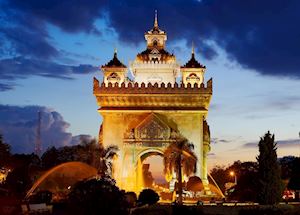 Explore the capital, Vientiane, with its museums, temples and fantastic cuisine.

Visit Wat Phou, Champasak and the laidback river hamlets in the 4000 island region.

Three full days to explore the kaleidoscopic temples, colonial architecture and relaxed atmosphere of UNESCO protected Luang Prabang.

A full day cruising along the northern reaches of the Mekong.

Discover the hill tribes and stunning scenery surrounding Muang La.
Experience the varied flavours of Southeast Asian cuisine.

Take the road less travelled to Nong Khiaw in Laos.

Kayak through the Koh Kong conservation corridor on Cambodia's south coast.

Relax on a beautiful Thai beach.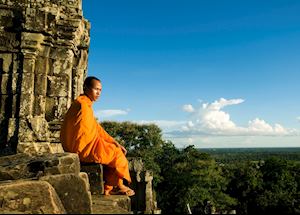 Discover buddhist culture in Luang Prabang.

Spend a night on a traditional junk cruising among the limestone scenery of Halong Bay.

Explore the fascinating towns of Hoi An and Hue.

Barter at the bustling markets in the Mekong Delta.

Explore the incredible Temples of Angkor.
Take time to explore the capital of Vietnam.

Enjoy exploring Mai Chau by bike.

Head out on a river safari in Nam Et-Phou National Park.

Trek amongst beautiful scenery in Nong Khiaw.

Relax in tranquil Luang Prabang.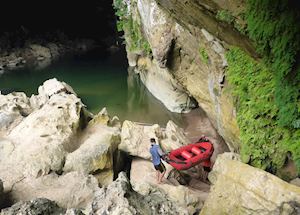 Soak up the culture in Vientiane; one of Southeast Asia's sleepiest capital cities.

Explore the stunning scenery of central Laos, including caves of Kong Lor and Xe Bang Fai.

Enjoy an unforgettable experience, camping under the stars in Nam Theun National Protected Area.

Follow the old 'Angkor Road', taking in the temples of Wat Phou, Preah Vihear, Banteay Srei and of course, Angkor Wat.
Soak up the charming atmosphere of Luang Prabang.

Discover the strange giant stone jars of Phonsavan.

Explore the 4,000 Islands area in depth and interact with locals in the region.

Visit the hidden caves of Kong Lor.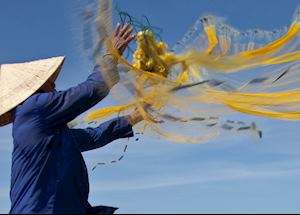 Take in five of Indochina's UNESCO World Heritage Sites.

Spend time with elephants outside of Luang Prabang.

Try your hand at traditional farming in Hoi An.

Kayak and bike surrounded by Lan Ha Bay's majestic scenery.

Explore the majestic temples of Angkor with a scavenger hunt.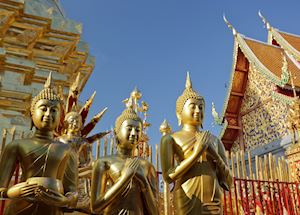 Discover the secrets behind some of Thailand's best loved cuisine in Bangkok.

Visit the elephants of Chiang Rai.

Spend a day cruising down the upper Mekong.

Explore Muang La and learn about Laos' ethnic minority groups.

Explore Luang Prabang's old UNESCO Heritage town.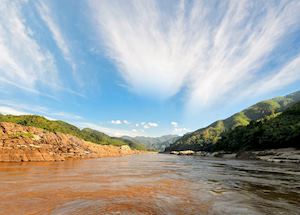 Experience the full flavour of life surrounding the Mekong in Indochina.

Visit the UNESCO World Heritage Sites of Luang Prabang, Vat Phou and Angkor Wat.

Enjoy river cruising in Laos and Vietnam.

Explore the vibrant cities of Phnom Penh and Saigon.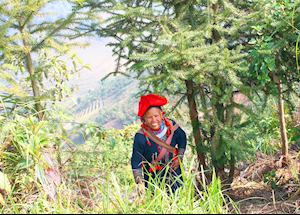 Explore the frenetic Vietnamese capital and sample some of the country's best loved street food.

Journey through the rarely visited and strikingly beautiful Ha Giang region of Vietnam. Here you will explore the history and culture of the Dao and Hmong minority people.

Trek your way through Hoang Su Phi and Sapa as well as taking a cable car to the highest point in Indochina - Mount Fansipan.

Wander through the old battlefields of Dien Bien Phu and learn about Vietnam's greatest ever military victory.

In Laos you will take one of the most rewarding river journeys in the region followed by some time in remote Phongsali.

End with some luxury at Muang La Lodge and some time in UNESCO recognised Luang Prabang.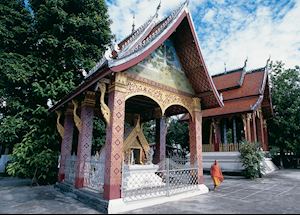 Trek in a remote National Park.

Stay in Laos' very first eco-lodge.

Enjoy a relaxing boat ride through northern Laos.

Soak up the atmosphere of spiritual Luang Prabang.

Explore the enigmatic and remote Plain of Jars.
Unfortunately no itineraries matched your search criteria.
Some of our favourite travel guides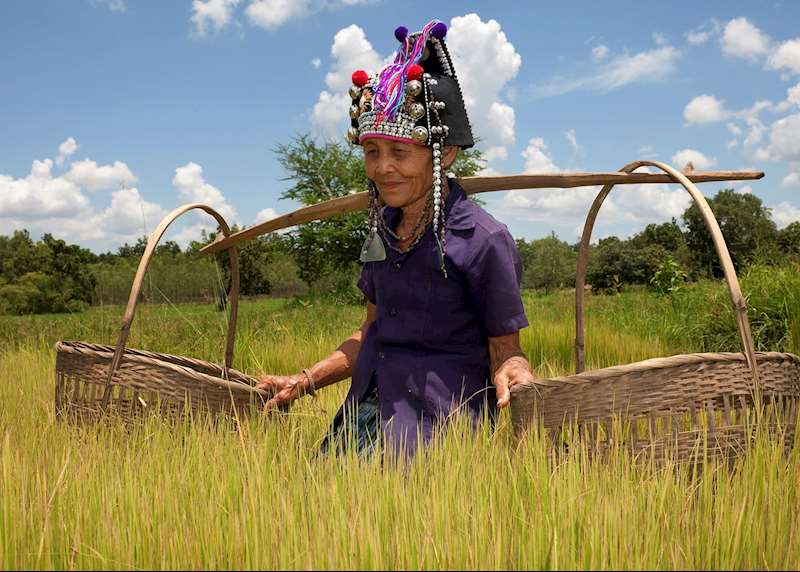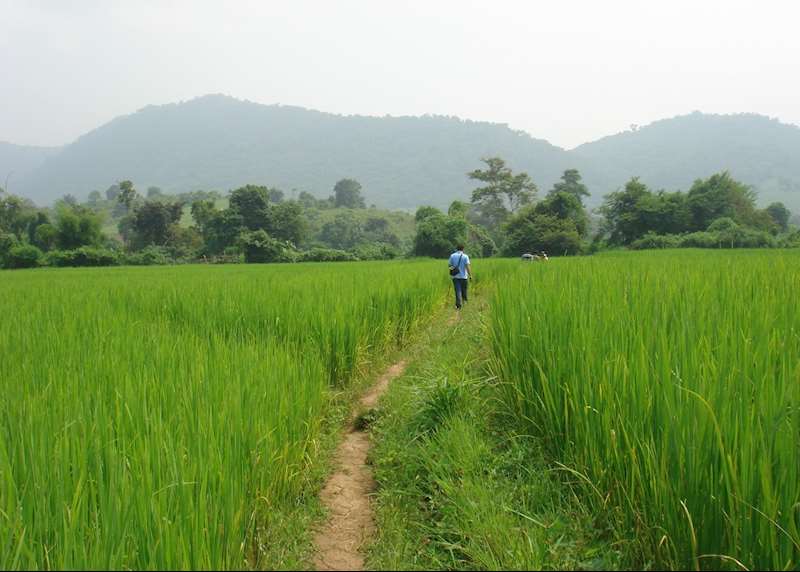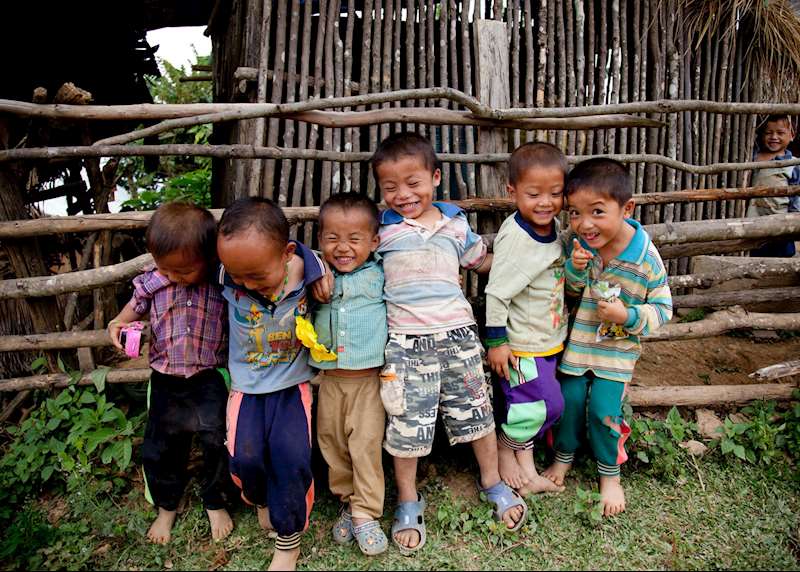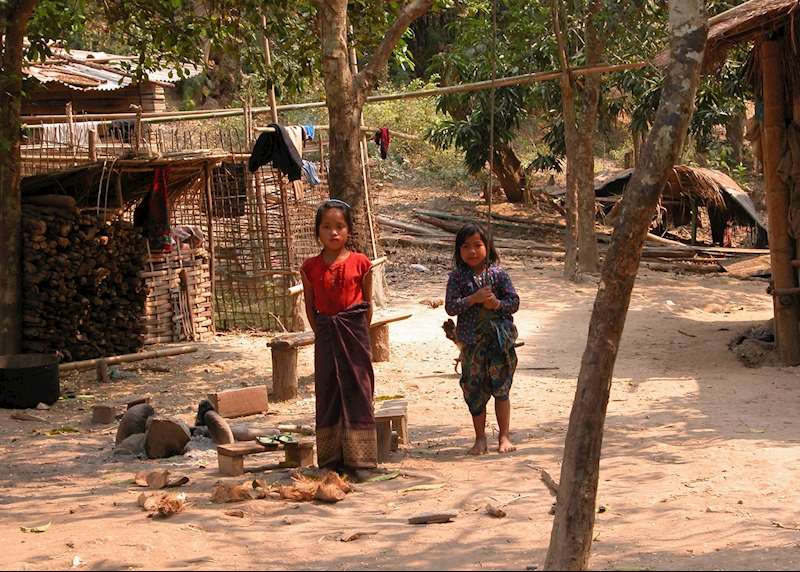 Laos is often overlooked: and therein lies its beauty. You can travel to isolated regions that really are remote and fall into an unhurried pace of life that has changed little in centuries. Our specialists have journeyed to outlying national parks, far-flung caves and secluded villages to find the best places to visit.
View this travel guide