In a region of such size and diversity as North Asia and Russia, where experiences range from the hi-tech hubbub of Tokyo right the way through to camping beneath the stars on the Mongolian steppe, it is vital that your trip is planned using first-hand experience to guide you through the potential highlights and pitfalls.
Our North Asia and Russia specialists are highly knowledgeable and passionate about this fascinating region. Many of the team have studied, lived and worked in the countries in which they specialise and combine a deep cultural appreciation with their enthusiasm for the sights, sounds and smells that await you.
Speak to someone who's been there

Start planning your tailor-made trip by calling one of our destination specialists on 1 800 992 198
Where you can travel with us in North Asia, Russia & Japan
Our specialists can help you plan your trip, individually focusing on your tastes and interests, to the destinations below.
Trip ideas in North Asia, Russia & Japan
These itineraries will give you a starting point for what your trip could entail. They cover routes that we've found work particularly well and feature some of our favourite places to stay. Treat them just as inspiration, as each trip is created uniquely for you and there are many more options available.
Our expert guides to exploring North Asia, Russia & Japan
Capturing our specialists' extensive travel experience in North Asia, Russia and Japan, these guides share inspiration, recommendations and our honest advice for how to enjoy the best of what the region can offer in the most authentic ways. From the wealth of options we describe, you can narrow down the choices and start to shape your own trip.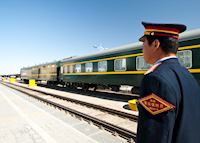 Revered as one of the greatest journeys on the planet, the Trans-Siberian Railway (or, more specifically, the Trans-Mongolian Railway) links the churches and palaces of Russian cities with the vibrant cultures of Asia, passing through Siberia and the Mongolian steppe. Specialist Matt shares his advice for how to make the journey.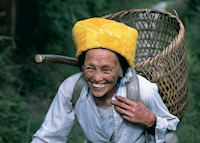 The Qin Dynasty was a short period in Chinese history but one of the most important. Our knowledgeable specialists can create a tailor-made trip that visits the very best historical sites to help you get the most out of your trip.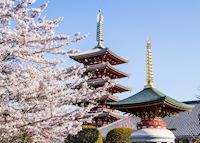 Visit Japan for its cherry blossom in the spring, experience its coast and mountains in the summer, see its golden autumnal colours and enjoy its snow festivals in winter.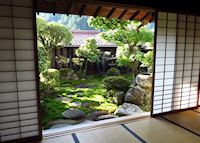 Honeymoon couples looking for a cultural adventure will be spoiled for choice in Japan. Country specialist, Layla, discusses some of the highlights for those wishing to honeymoon here.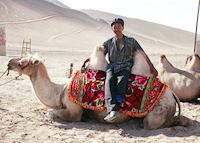 The Silk Route helped to shape many countries into what they are today. You can travel part of the route to explore little-visited regions of China, Kyrgyzstan and Uzbekistan. Audley specialists Nick and Adam share the highlights of their trip.