James, Japan Specialist
After graduating from Lancaster University with a degree in economics I was unsure about my next move, so I spent two weeks volunteering in Africa with black rhino and elephant. This experience encouraged me to do something else that was bold and exciting. Having previously visited Japan on holiday, I was eager to return and decided to move to Tokyo and become an English teacher.
I spent two years in Tokyo, climbed Mount Fuji twice, visited Hirsohima for the 70th anniversary of the bombing, learned to snowboard, and spent three magical cherry blossom seasons in Tokyo. I used my spare time to travel extensively and grew to love the food as much as the landscapes and sights I encountered.
Now back in the UK, I maintain my love of all things Japanese by scouring London for authentic Japanese restaurants and working for Audley as a Japan specialist.
Speak to James

Start planning your trip to Japan with James by calling 01993 838 744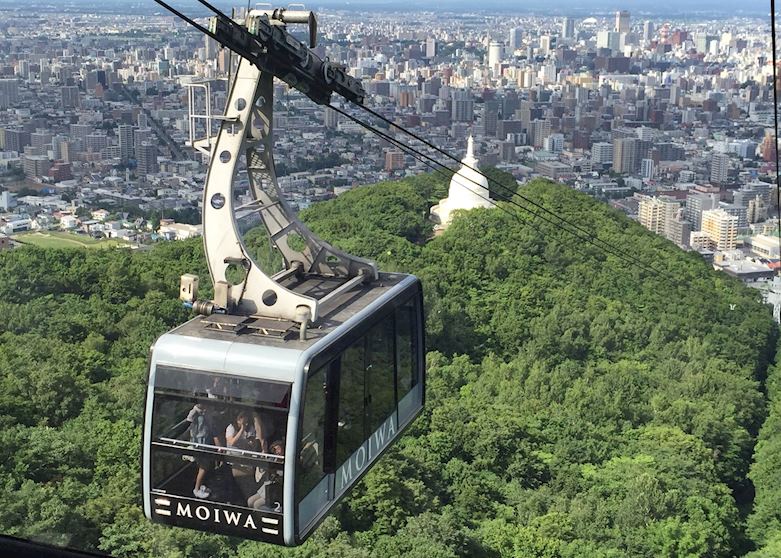 Japan
Being a huge foodie, I was very excited to visit Sapporo which is well known for its snow festival in winter but also has a thriving food scene. Sapporo is often overlooked as a destination but it has plenty of sights to offer and is a haven for sushi, ramen and crab and also offers a whole host of local foods that can only be found in Hokkaido. I'd recommend trying uni ikura donburi (sea urchin, salmon roe and rice) at the Nijo Market, the cheese tarts at Kinotoya Bake, and the local Sapporo beer.
Japan
Best known for its appearance in the movie Lost in Translation, the Park Hyatt is still one of the most popular hotels in Tokyo. It's within walking distance of Shinjuku, the busiest, brightest and best district in the whole of the city so offers easy access to just about everything you might want to see or do. The view from the top floor bar is particularly impressive, especially at night, and the rooms are sleek and stylish with giant windows that let you soak up the far-reaching views from this high tower block. Service is faultless and the food is pretty good too.
I'll never forget when…
On my first trip to Japan I climbed Mount Fuji as a day trip from Tokyo, but I always wanted to climb it as the Japanese do and arrive at the summit for sunrise. In my second year I decided to do just that and I wasn't disappointed. I climbed some of the way the night before and stayed overnight in a mountain hut near the summit. Stepping out of the hut at 3am was a moment I will never forget. The mountain was free from clouds and the views were simply breathtaking.