Nina, Japan Specialist
I first visited Japan with only one thing on my itinerary: to see the wonders of the cherry blossom season. What I discovered was a country that is full of natural wonders, enticing food and unusual cultural traditions. I continue to discover new things with every visit, from tracing the footsteps of merchants through the Nakasendō Valley to meandering through the streets of Gion in search of the perfectly-captured picture of a Geisha.
I find Japanese cuisine is one of the greatest joys of a visit, and I'm spoiled for choice in every region with the range of dishes on offer from fresh sashimi to crispy, fluffy tonkatsu (deep-fried, breaded pork). Even simply watching the skills of a chef cooking okonomiyaki (Japanese pancakes) is a pleasure.
As a Japan travel specialist, I get to re-live it all as I share my passion and knowledge with others interested in a new experience.
Speak to Nina

Start planning your trip to Japan with Nina by calling 01993 838 478

Q&A with Nina
What's the best local dish you've tasted?
Ramen noodles are something I always seek out while in Japan. It's a simple dish but the hot, creamy broth is rich and deeply seasoned, the thinly sliced meat tender and succulent, and the egg yolk perfectly soft boiled, while the spring onion adds a crunchy, piquant garnish. The steam rises up and clouds my glasses and I always try to wear a bib: eating ramen noodles in Japan means you can leave all your strict table manners at home. Slurping is positively encouraged.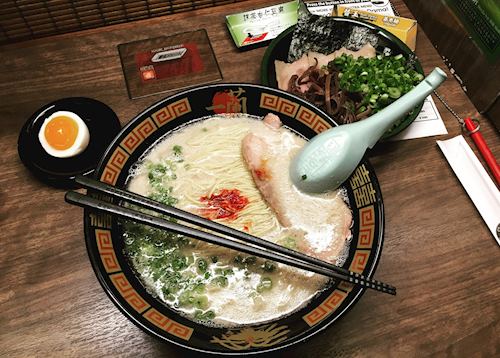 What's your most vivid travel moment?
The day started overcast and misty. There was so much moisture in the air, it left dew all over the tip of my nose. Visibility was very poor and my hopes for seeing Mount Fuji were fading fast. The first leg of the cable car ride up to Owakudani was a bit turbulent as we made our way through low cloud. However, as we rose above the clouds, the sun peeked out and clear, blue sky lay ahead. In the distance, standing majestically under a snow-capped peak was Mount Fuji. Having failed to see the mountain nine years previously, this unexpected panorama was even more special.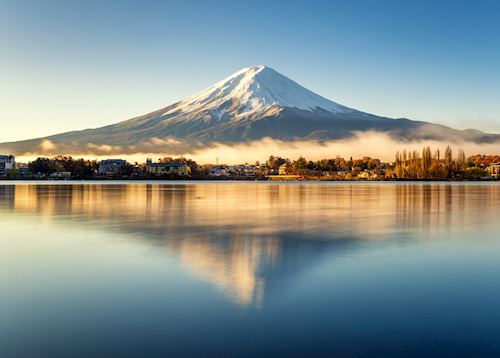 Which book, film or artwork captures Japan the most?
I first read the Tale of Genji, a classic work of Japanese literature, in a manga version. It depicts life in the courts in the Heian era and covers all the love, lust, jealousy and rivalry that you would find in any modern-day soap opera. It was inspiring reading this tale originally written by a noble woman in the 11th century that can across as a testament to the talents of women past and present. The storyline, combined with my interests in manga literature, was the perfect combination for a good read and I learned so much about Japanese history and culture along the way.