Susan, China Specialist
Susan left her native Ireland in 2010 on a six month backpacking trip around Asia. It didn't take long for her to fall in love with the continent and in the end this trip turned out to be six years.
She spent a year in Southeast Asia, settling in Thailand to teach English. Spurred on by her need for new experiences, she journeyed to Korea where she worked for two years. Her love affair with life on the road didn't end there as she then spent nine months exploring Central Asia, the Middle East, Mongolia, ending her trip on the Trans-Siberian Railway.
She had always been intrigued with Chinese society, especially after spending a month in the country. It was therefore no surprise that she then decided to find work there and immerse herself in the culture. She lived in Shanghai for almost two years and her passion for China never faltered. Shanghai remains her favourite city in the world.
Speak to Susan

Start planning your trip to China with Susan by calling 01993 838 360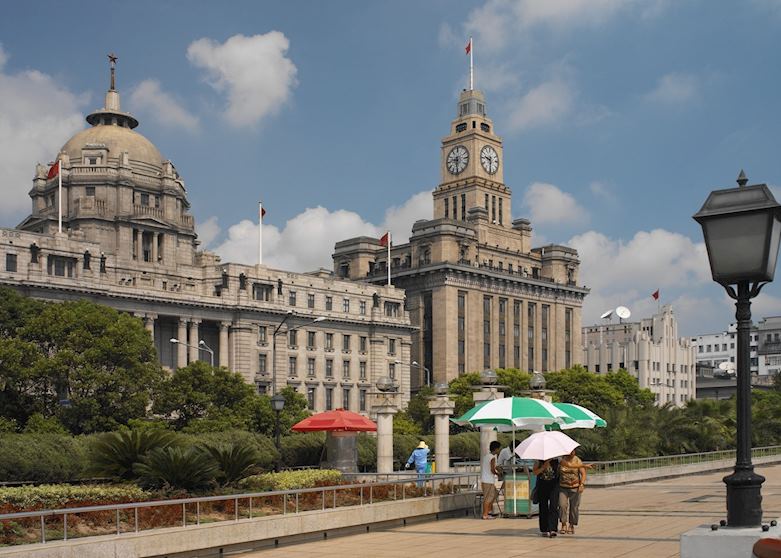 China
Shanghai epitomises China's economic success but there's a whole lot more to this dazzling mega city than designer thoroughfares and business high-rises.
The colonial architecture of the Bund and the leafy streets and villas of the French concession, reveal a charming character woven with excellent cafes, restaurants and boutiques. Chinese culture pulsates in busy laneways with open front eateries and food carts, locals playing card games outside their homes and weaving purposefully on bicycles. The diversity to be found within the city is a reflection of China itself.
I lived in Shanghai for almost two years so I'm pretty biased towards it, but in all that time I never tired of the Pudong skyline, which in my opinion, is the most impressive in the world.
I'll never forget when…
My most memorable travel experience was witnessing the morning market in the village of Xizhou. This market isn't set up to attract tourists, it's a genuine bazaar frequented by locals, shopping the aisles for hundreds of colourful products. I'm a keen photographer so the market was an absolute dream for taking pictures. The village is home to a large Bai community, one of China's many ethnic minorities. I was fascinated by the Bai people in their traditional dress, complete with beautifully embroidered head adornments. Old women half my size lugged huge baskets on their backs filled with anything from fruit to clothes. I watched people distilling oil in a rickety machine, boys shredding noodles by hand, girls making rice flour bread, and grannies arguing over live chickens. The vibrancy of the spices and the sheer array of unusual vegetables were a feast for the senses. It was an authentic slice of Chinese life and a truly wonderful experience.