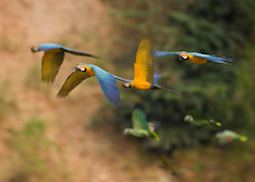 There is no destination quite like the Amazon. It keeps drawing me back as I love the tranquility and alll the exotic sounds, smells and sights.
Waking up and seeing the mist rise from the surface of the mightiest river in the World is a magical experience.
The thrill of the Amazon for me is searching for animals and birds which are often really difficult to spot - this makes sighting them all the more special.
I also enjoy visiting the local communities who live on the river bank - it is a fascinating way of life, so different from ours.