Lizzie, Latin America and Polar Specialist
After eight years studying Spanish, Lizzie arrived in Latin America for the first time, where she spent a year teaching English in Mexico. This sparked her passion for Latin America and, after graduating with a first-class degree, she returned to travel extensively throughout both Central and South America. In the decade since, Lizzie has returned to Latin America numerous times, both on research trips for Audley and on personal trips. She's never happier than when snorkeling with curious sea lions in the Galapagos or exploring little-visited archaeological sites in Peru. A first trip to Antarctica with Audley reignited a childhood obsession with the polar regions and she has since visited both the Arctic and Antarctic several times. She can usually be found wrapped up on deck at all hours with binoculars in one hand and a camera in the other.
Speak to Lizzie

Start planning your tailor-made trip with Lizzie by calling 01993 838 616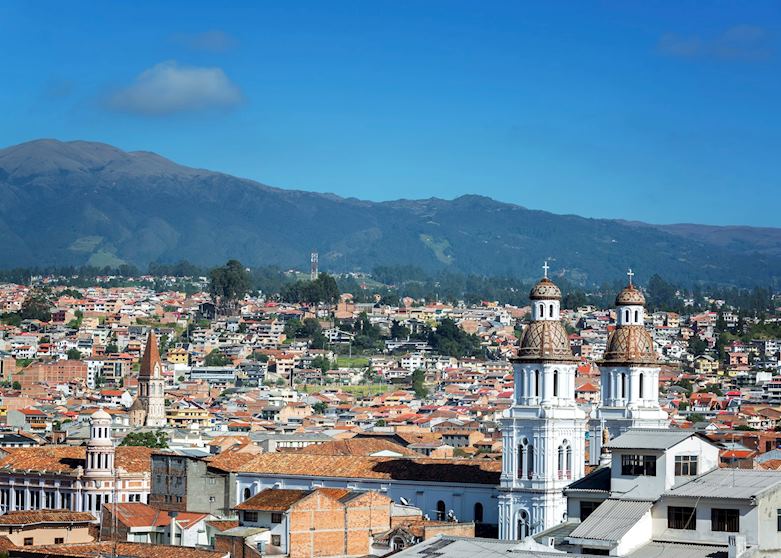 Ecuador
Ecuador is my favourite destination as it is a beautiful little country which offers a snapshot of South America as a whole. Coast, Andes, jungle, spectacular wildlife, fascinating people, rich history - it has it all.
As an avid admirer of jewellery and textiles from around the world, Ecuador's markets and indigenous cultures are a feast for the eyes. I love coming home with fluffy alpaca socks or delicate silver earrings and being reminded of Ecuador every time I use them.
The jewel in Ecuador's crown lies 604 miles off the mainland: the Galapagos Islands. These incredible islands really do have to be seen to be believed. A seven night cruise to the Galapagos is the best way to explore the islands, sailing overnight to reach new destinations every morning.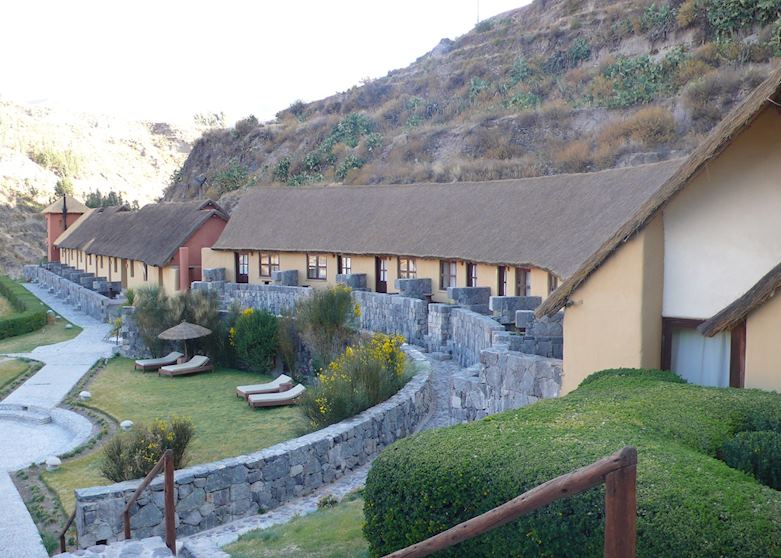 Peru
On my recent trip to Peru with Audley I stayed in Colca Lodge in the Colca Canyon. Although the rooms are fairly simple, the setting at the base of the canyon overlooking Colca River is beautiful, even if the narrow and windy access road to the Lodge is a bit nerve-wracking for those with a fear of heights like myself!
Colca Lodge offers a number of great outdoor activities from hiking to biking to horse-riding, as well as being conveniently located for a visit to Condors Cross where these enormous birds soar right over your head. After a busy day you can be thoroughly pampered in their excellent spa.
For me, the best part of Colca Lodge are the steaming hot springs. Relaxing in the balmy waters with only the stars for light was incredibly special.
I'll never forget when…
From all my travels throughout Latin America, my most memorable experience would certainly be my cruise in the Galapagos Islands. However, there were so many good bits it's hard to pick just one.

I could rave about watching the playful sea lion pups, but that would be neglecting the Galapagos penguins who shot through the water like bullets, fishing for dinner.

Then back on land I marvelled at iguanas who sat nonchalantly nibbling cacti on the footpath while we stepped over and around them. There was no stepping over the giant tortoises; which you could occasionally spot in fields, like huge living boulders chomping slowly away on the grass. It truly was the experience of a lifetime.