Rosalind, Latin America Specialist
Rosalind's desire to travel and experience other cultures started with studying languages and getting to know local people.
After completing a degree in Spanish and Italian, she achieved a lifelong ambition to travel to Latin America. Starting in Cuba and ending in Argentina, she learned about the Maya and Incas, and saw incredibly varying landscapes: volcanoes in Guatemala, beaches in Mexico and salt flats in Bolivia. She kept improving her Spanish along the way and even picked up a bit of salsa.
Her experiences and passion for Latin American culture have brought her to Audley. She's since returned to Costa Rica, and has happily ticked Ecuador and the Galapagos off her list. As a lover of wildlife, some of her highlights from her recent trip with Audley include seeing sloths in Costa Rica, multiple species of monkey in the Ecuadorian Amazon, and sea lions in the Galapagos.
Speak to Rosalind

Start planning your tailor-made trip with Rosalind by calling 01993 838 661

Galapagos Islands
The Galapagos Islands have always been a priority for me and when I was lucky enough to travel there with Audley I was amazed by what I saw each day. I went on a cruise around the islands on a small catamaran and stopped daily in a new destination to see wildlife endemic to the islands as well as volcanic landscapes. I couldn't get over how unafraid the animals were, especially the young sea lions, which were so curious and came right up to us.
I was also astounded by how different the landscapes were: some of the islands have cacti as tall as trees and red terrain in the dry season. Some beaches had dramatic cliffs with lone male sea lions resting at the top, having been excluded from their group by a new alpha.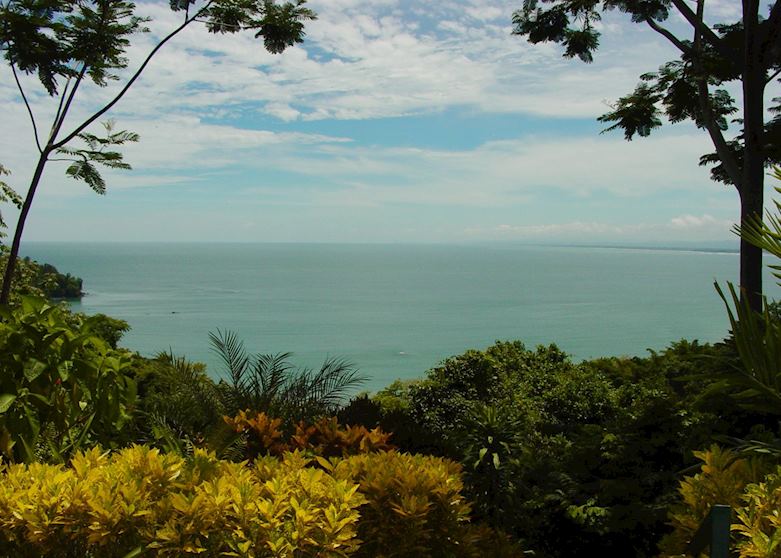 Costa Rica
Set in a secluded spot away from the hustle and bustle of the town of Manuel Antonio on the Pacific coast, Makanda by the Sea is located within the rainforest and looks out onto the ocean.
Each room has a real luxury feel and a bespoke design using quality natural materials with multiple details and features; one room even features a private plunge pool. However, the attractions don't end there. There's an infinity pool positioned to catch the Pacific sunset, a jacuzzi and a relaxing bar area.
As an adults-only hotel, Makanda offers an exclusive stay while still being close to the national park of Manuel Antonio.
I'll never forget when…
I was lucky enough to spend two days in the Ecuadorian Amazon. On our last day of spotting wildlife we went off in our canoe with our guides to look for a family of giant otters living nearby.

Just as we were starting to give up hope, we decided to carry on for a few more minutes. As we came round the river bend, there they were, peering at us through the mangroves. We all froze and watched in stunned silence as they swam around us, darting around the boat fishing and eating on the banks. It was an incredible moment seeing such an elusive animal in its natural habitat, let alone a family of five.