Hannah, Southeast Asia Specialist
"It was more than bamboo and nails, more than four walls and a roof, it was the chance to build not just a house but a first time home."
The above quote is taken from Hannah's travel diary in Thailand and Cambodia. It describes a group of determined people who built forty houses in rural Cambodia. It was on this journey that Hannah discovered her enthusiasm for travelling in South East Asia.
After graduating with a First Class Honours in Ancient History, eager to explore more ancient civilisations, Hannah worked for six months on the cruise ship Aegean Odyssey, helping passengers on tour. During her time on board Hannah extensively travelled nearly all of Southeast Asia as well as parts of India, Sri Lanka, the Middle East and the Mediterranean.
Upon returning to the UK, Hannah joined Audley to share the knowledge and admiration she has for Southeast Asia. Hannah enjoys all things creative and active such as taking photographs or making birthday cards, or climbing on rocks and running around a netball court.
Speak to Hannah

Start planning your trip to Southeast Asia with Hannah by calling 01993 838 156

Thailand
Hopping from stone to stone, feeling like Indiana Jones, my favourite places to see in any country are the crumbling ruins. The red brick pagodas at Ayuthaya should be on everyone's tick list. The former royal capital of Siam is steeped in religious and cultural history. My guide was particularly great at bringing the site to life and I am glad I had an extra battery for my camera. It is worth mentioning that the ruins of the most important buildings have been largely reconstructed but, in my opinion, this only enhances your viewing experience of its past splendour.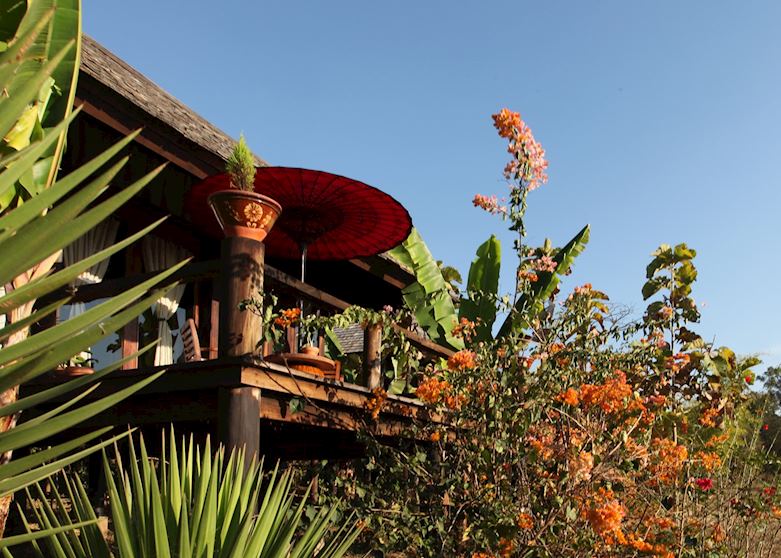 Burma (Myanmar)
The best way to see the uniqueness of Inle Lake is to stay on its shoreline. The Villa Inle Resort sits on the eastern side of the lake at the foot of the Shan mountain range. The rooms are spacious, complete with free standing bath and splendid views out across the floating gardens. The resort is definitely a sought-after spot to watch the sunset whilst taking in the fresh, cool breeze.
I'll never forget when…
In my opinion, memories are all about the people you meet. Since joining Audley I had the opportunity to explore Myanmar more fully, which involved visiting a set of villages on the west side of the Ayeyarwaddy River in Bagan. Inside a house, which was used for weaving bamboo, one of the village elders combed my hair and styled it into a Burmese bun and later that day another kind lady smeared Thanaka across my face (Burmese equivalent of foundation) and placed fresh flowers in my hair.