Josie, Borneo & Thailand Specialist
It was during eight months backpacking in Southeast Asia that I began to appreciate just how much I enjoy exploring off the beaten track. From caving in Pangmapha to camping in the jungle off a secluded bay on the Perhentians, I'm in my element when seeking out authentic adventures. It's my strong belief that the key ingredients for a memorable trip are offbeat activities combined with touches of luxury.
Thailand offers such exceptional variety and my love for the country grew over the three months I spent exploring its archaeological sites. The Land of Smiles earns its name so well and you can't help but fall in love with it. I was also lucky to visit Borneo with Audley and was captivated by the abundance of exotic wildlife living in its ancient rainforests. I have never felt more humbled than walking the trails in Danum Valley and wholly recommend this to any nature lover.
Speak to Josie

Start planning your trip to Southeast Asia with Josie by calling 01993 838 402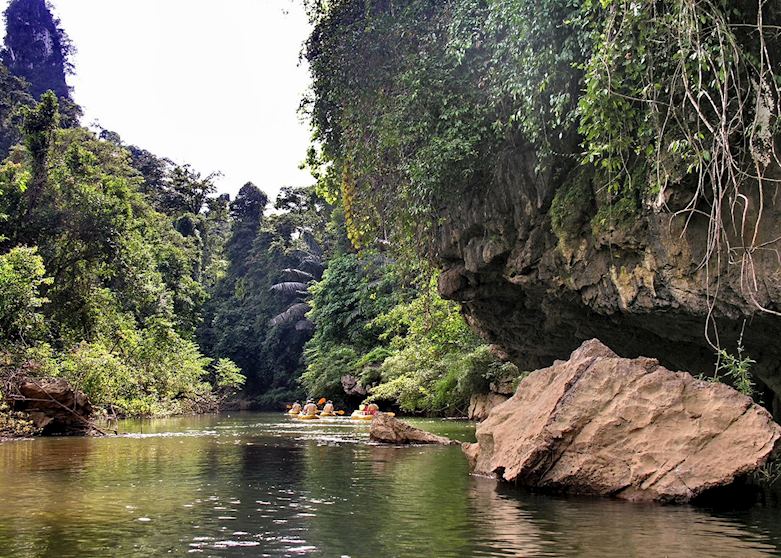 Thailand
With remarkable limestone karst scenery and virgin jungle, Khao Sok National Park is a nature-lovers' paradise within easy reach of the beautiful white-sand beaches of Krabi and Khao Lak. The wildlife here is diverse and the activities available will ensure there are no dull moments. From trekking to river kayaking or rafting, there are plenty of opportunities to explore. If you have time, I'd recommend a couple of nights stay at the wonderful Elephant Hills, where you can interact with these gentle giants and sleep in a floating tent for a highly memorable experience.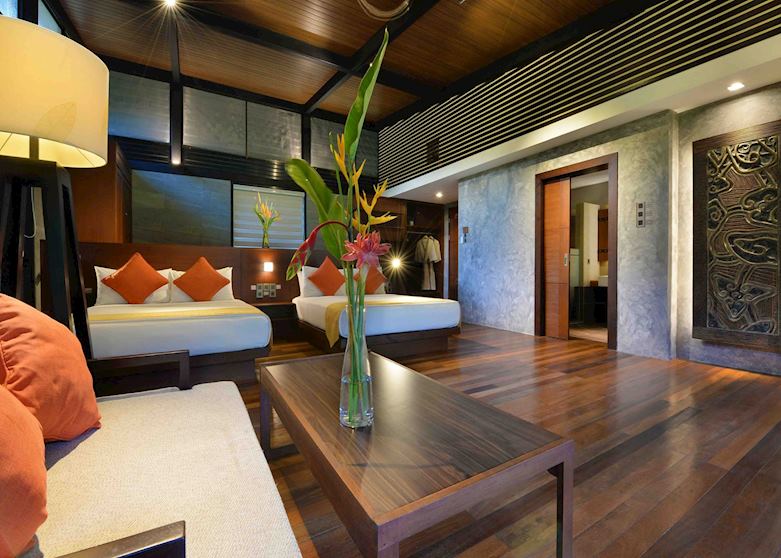 Borneo
The only lodge nestled in a vast swathe of protected primary rainforest, Borneo Rainforest Lodge is the epitome of luxury in the wild. With gorgeous upgrade options and sweeping views of the 130-million-year-old jungle, your private guide will show off all the rare and beautiful nature Danum Valley has to offer. Make sure to pack some binoculars — your evenings can be spent spotting wildlife such as red leaf monkeys or sambar deer from the comfort of your private plunge pool, while mornings are spent leisurely exploring the canopy walk, following in the footsteps of David Attenborough as the jungle wakes around you.
I'll never forget when…
One of my most cherished memories of Thailand was as unexpected as it was charming. While observing rescue elephants at the Elephant Nature Park, the first big rains of the season came over. While initially this seemed to put a damper on our tour, it soon became apparent we were in for a treat as elephants adore the rain and muddy puddles. Happily calling out to each other, they soon set to rolling around and playfully jostling over space in the newly appearing puddles and their joy was simply captivating — an experience I will never forget.