Robert, Malaysia, Borneo & Thailand Specialist
Following graduation from Swansea University, Rob visited and worked for two years in Australia and New Zealand in roles ranging from sales and hospitality to cotton farming.
Upon returning to the UK he quickly realised that he had developed a full-blown travel bug and soon found himself on the road again, this time to Southeast Asia. It was during this trip that he recognised he could never escape the need to travel and experience other cultures, so he decided to try find employment in the travel industry and soon found Audley; he has never looked back.
Alongside his love of travel he enjoys both watching and playing sport, attending concerts for bands that he's a fan of — and has a certain love of reading fantasy fiction novels.
Rob hopes to visit every continent on earth in the future and share his experiences to all those who are willing to listen.
Speak to Robert

Start planning your trip to Southeast Asia with Robert by calling 01993 838 733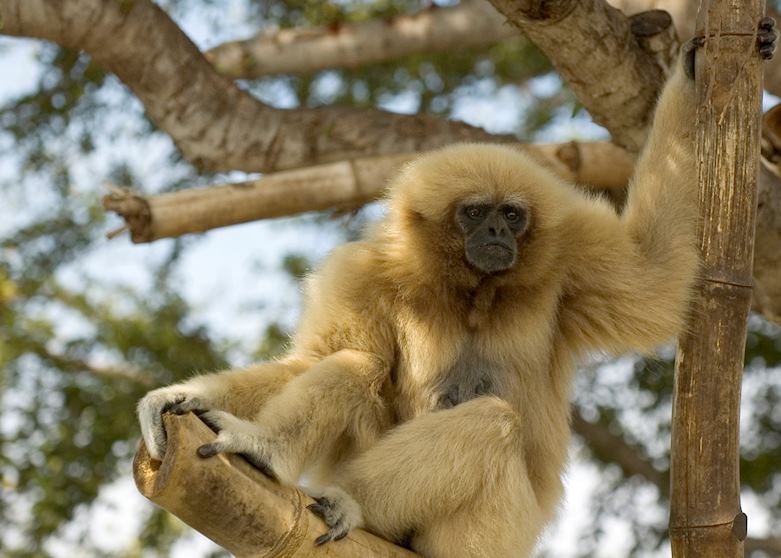 Borneo
The Danum Valley is a truly wild place, covering hundreds of square kilometres of ancient dipterocarp forest believed to be among the oldest on earth.
During walks through the area you really feel as though you have been transported back to a prehistoric time when nature prevailed and the sheer abundance of wildlife is bewildering. In one day it's not uncommon to spot wild orangutans, rhinoceros hornbill — and if you are really lucky — the elusive pygmy elephant.
There are plenty more animals besides (not to mention the outrageous diversity of plants and trees) all within a fairly easy hike, making the Danum Valley an unmissable part of any Borneo itinerary.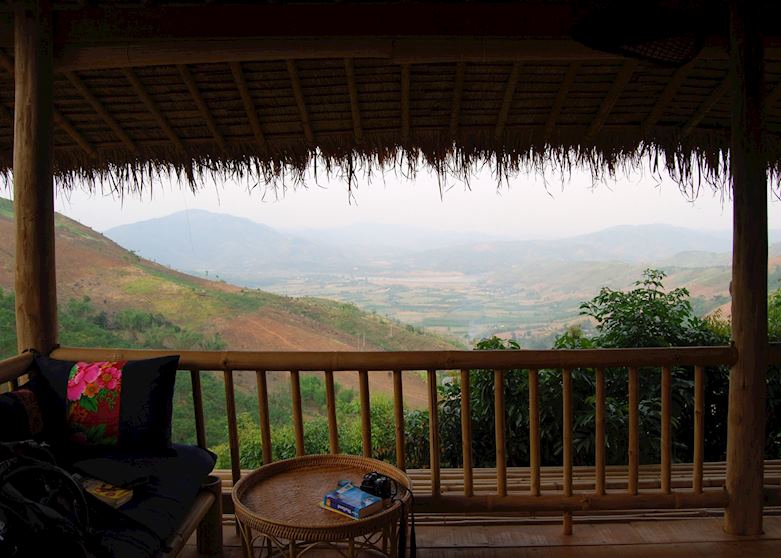 Thailand
Overlooking a stunning valley leading to the mighty Mekong River and Laos, Lanjia Lodge in Thailand is a community run eco-lodge which attempts to create the style and feel of the local Lahu and Hmong tribes.
I was fed delicious locally prepared meals by members of the community who are employed by the lodge. I was then treated to a traditional dance by the tribal children and elders, all the while as I was sat on a spectacular veranda overlooking the tree-lined valley.
Although the accommodation is fairly basic (no air-con or Wi-Fi to be found here), the interaction with the local people more than entertained me and I was even able to sit down with the local shaman to ask questions about the spirit world.
I'll never forget when…
My most memorable experience has to be my journey down the Kinabatangan River on the hunt for the elusive pygmy elephant of Borneo. It was the animal I was most excited to see and through radio contact my guide was informed of the rough area where some were last spotted. The only issue was the impending storm clouds straight ahead — which, with the accompanying thunder and lightning — was creating a terrific scene. Other boats were high-tailing it the opposite direction, attempting to reach the safety of the lodge, but my guide and I decided to persevere. Bornean rain lashes down like no other and we were soon as wet as it is possible to be, but the smell of elephants was in the air and we were undeterred. After an hour or so and on the brink of accepting defeat, we turned a corner to be greeted by the sight of a mother and calf passing by the waters edge, vanishing into the jungle. Although it was but a brief glimpse, perhaps twenty seconds or so, the perseverance and sense of adventure made the wet boat ride back to the lodge an extremely satisfying one.