William, Southeast Asia Specialist
A latecomer to overseas travel, William first set foot abroad in Spain as part of a degree in History at the University of Sheffield. With his studies complete and passion for travel ignited, William travelled to South America, Australia and New Zealand in 2009.
Sadly, the real world called and William worked in local government recruiting foster carers before embarking on another round the world trip in 2011. This was abandoned in preference to travelling Southeast Asia extensively for six months upon realisation of the diversity of sites and experiences abundant across this region. William is particularly fond of the hospitality of the people in this part of the world, so much so that he stayed to teach English in Cambodia for a month.
This passion for travel led him to Audley, where he returned to Cambodia, Myanmar, Vietnam and Laos to further increase his knowledge of destinations, hotels and excursions. Away from work William enjoys tennis and badminton as well as following Brentford FC - a labour of love.
Speak to William

Start planning your trip to Southeast Asia with William by calling 01993 838 139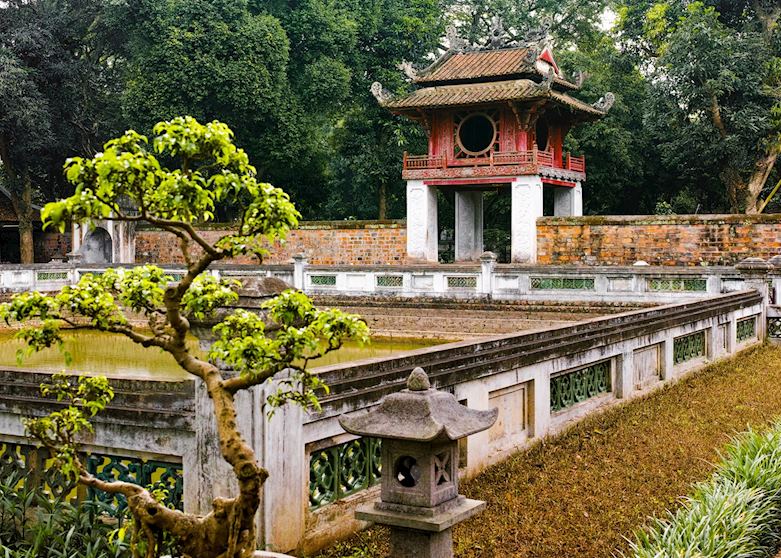 Vietnam
I have visited Hanoi several times and never fail to be blown away by this outstanding capital city. Smaller than its Southerly neighbour Saigon, Hanoi is blessed with less traffic and the pace of life is far more suited to a first time visitor.
The Old French Quarter is a maze of lanes and roads with shopfronts spilling out on the pavements to stock their wares high and wide to sell, great for good natured bargaining. With its location on the Red River and beautiful Hoan Kiem Lake at its heart, Hanoi is the ideal place for an evening stroll amongst the locals playing badminton and practicing Tai Chi.
As if that wasn't enough, Hanoi is also home to some of the best restaurants and finest hotels across Southeast Asia.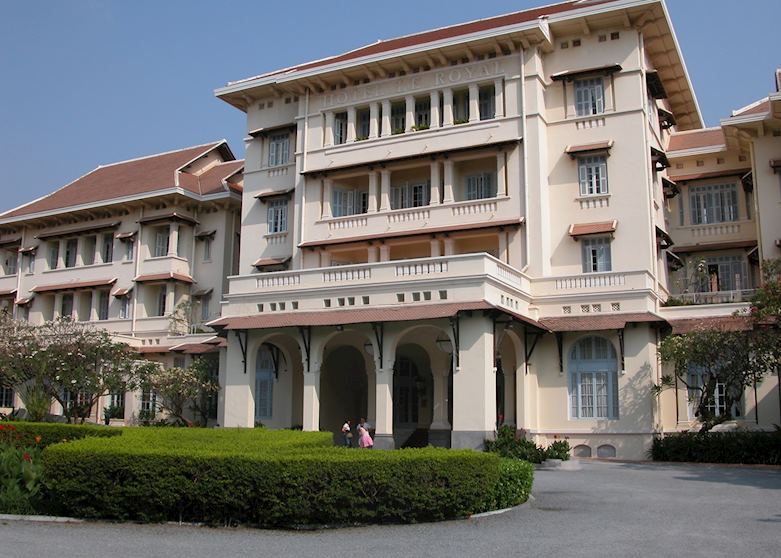 Cambodia
For pure colonial heritage and original features without comprising on style or comfort, this is without question my favourite hotel in Indochina.
The original wing from 1929 has been complimented with a new wing, creating a fantastic courtyard area complete with swimming pool. This is a really peaceful spot that seems otherwise unthinkable at such a well located hotel.
I'll never forget when…
To date this would have to be the morning and afternoon I spent at the Living Land Organic Farm just outside Luang Prabang. Having travelled extensively by road, train and boat across South Eat Asia it is impossible not to notice the neverending stream of rice paddies with farmers dotted across the fields working their water buffalo and tending their crops.

This unique experience allowed me the fascinating opportunity to actually set foot in the shoes on those farmers and experience their daily life. This interactive excursion involved getting knee deep in mud ploughing a paddy field with a water buffalo, and later weeding, planting and harvesting the rice crops.

It was an amazing experience for appreciating how resourceful the farmers are, how nothing goes to waste, and everything to tend their crops is created from the resources immediately available to them - from machinery to conical hats to keep the sun off. I left with a genuine appreciation of how hard locals work for a subsistence life, and I will always rememeber that day when buying rice in the supermarket!