Jennifer, Turkey Specialist
My first solo adventures began as a young 20 year old when I waved goodbye to my friends from a small catamaran bound for Turkey from the Greek island Rhodes. I had just spent a month island hopping around the beautiful islands of the Greek Cyclades and although my friends were heading home, I had decided that my journey was not quite at an end. A few hours later I arrived into Fethiye, one of Turkey's many pretty little marinas', with only a small plan to head for the little guest house I had stayed in the year previous. Here I remained for the next year, helping out in the guest house, meeting new people, learning the language and enjoying their incredible cuisine and culture on a daily basis. I travelled to and visited nearby areas and over the years since this first adventure I have returned many times visiting more of Turkey's stunning villages, cities, landscapes and historical sites. I had simply fallen in love with this incredible country.
Speak to Jennifer

Start planning your trip to Turkey with Jennifer by calling 01993 838 507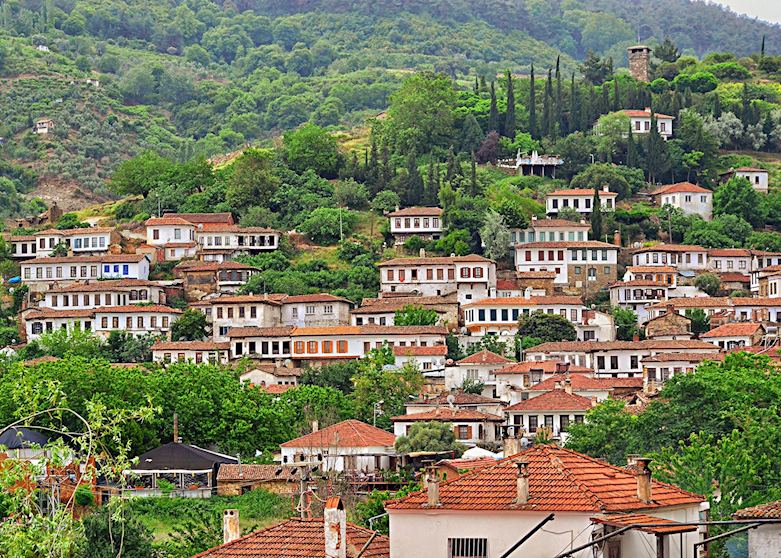 Turkey
You could be forgiven for thinking that this peaceful little mountain village was somewhere in the Himalayan foothills. With the local mountainside hum of market life, the little side cafes and restaurants, and the smoky smell of hot tea, Sirince offers something quite unique to anywhere else you might visit on your trip to Turkey. One of my favourite things about travelling anywhere in the world is finding a hidden gem that allows me to fully escape to a world of beautiful and peaceful surroundings, and with the incredible views, the local life, and the simply magnificent colours of the bougainvillea, Sirince was absolutely able to ignite this magic for me.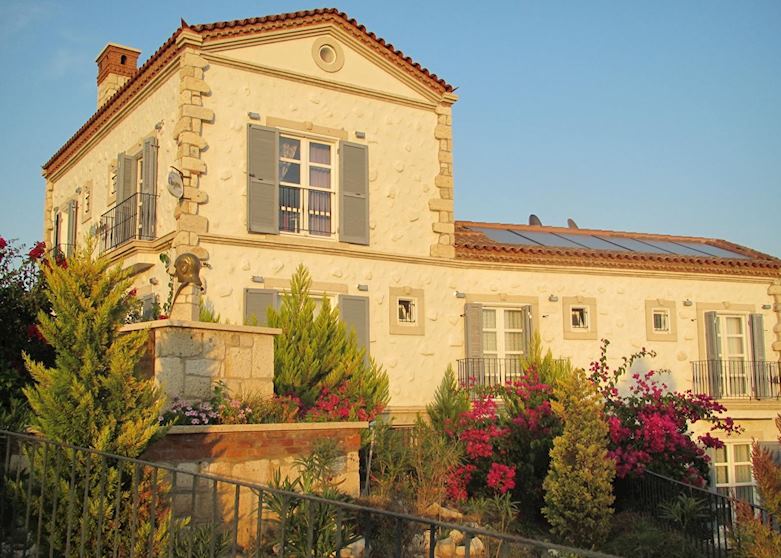 Turkey
This charming little guesthouse sits quietly on the edge of Alacati Town, but is still just a stone's throw away from the hustle and bustle of the exceptionally beautiful cobbled streets, that are simply brimming with colour and life. Chigdem Hotel is actually named after the wife of the wonderfully creative man who designed and built this hotel, and what I love the most about this place is that they both still live here and are always around to welcome their guests with huge smiles and to make them feel at home. Chigdem herself has a fantastic eye for interior design and has filled the hotel with beautiful ornaments and artefacts, giving it the most personal of touches.
I'll never forget when…
When you think of world-renowned wine producers, Turkey might not immediately spring to mind. However, with the lush and rolling landscapes and the enviable climate, Turkey actually produces some incredible tasting wines to suit a variety of palates. I was lucky enough to sample these delicious wines at the Yedi Bilgeler Vineyard en route to Sirince, and as a big fan of wine and a huge fan of beautiful, natural surroundings, I absolutely loved my time here. Not only was I treated to a generous sharing of each wine on my tasting experience, but I also got to enjoy the stunning views that the Yedi Bilgeler is surrounded by, similar to the rolling hills of Tuscany or Napa Valley. If you fancied a night here as well as a wine tasting experience, you're in luck as the Yedi Bilgeler is also home to beautiful rooms overlooking the vineyards.