Kevin, Spain & Portugal Specialist
My love for travel was instilled in me by my mother, who was a Spanish teacher. She introduced me to Hispanic art and history and, after seeing how language opens doors to new cultures and perspectives, I knew I wanted to explore as much of the world as possible.
I lived in Salamanca, Spain before receiving my Bachelor of Arts in Spanish and ethnomusicology. I loved feeling like a local, wandering the city's ancient streets enjoying jamón ibérico, Rioja wine and enchanting guitar riffs. Since then, I have appreciated the Iberian Peninsula and its monumental impact on the rest of the planet even more.
I'm a firm believer in stepping outside your comfort zone and learning as much as possible through the eyes of the people you meet abroad. I couldn't be happier to work in an environment that allows me to show others the beautiful places that fostered my passion for cultural exchange.
Speak to someone
who's been there
Start planning your tailor-made trip by calling one of our destination specialists on 1 800 817 683
Portugal
With each visit I am more captivated by Lisbon and its fusion of the traditional and progressive. Walking along the city's black-and-white tiled streets and catching striking views above the Tagus River, you can feel the energy of its forward-thinking population meet the spirit of exploration that propelled this small nation to the furthest corners of the world. I recommend experiencing the city's wonderful diversity by enjoying Brazilian or Angolan cuisine in Bairro Alto, catching a glimpse of the vibrant street art on the way to Belem, and listening to the heart-wrenching melodies of fado (melancholic traditional music) after sunset.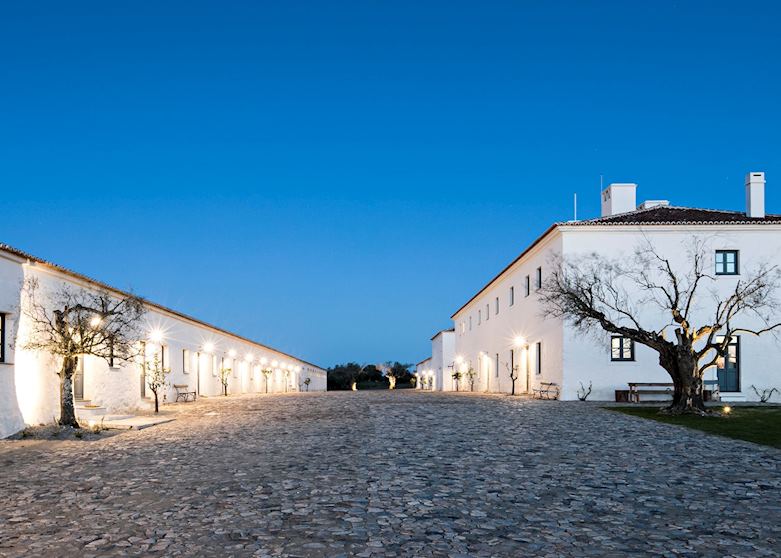 Portugal
I felt rejuvenated and profoundly self-satisfied after my visit to the São Lourenço do Barrocal in Portugal. The estate sits just a few miles from the Spanish border, its unassuming white walls and wood accents blending seamlessly into the peaceful landscape of the lightly-forested Alentejo. It is a relaxed, family-run setting with an elegant, understated design where you can enjoy top-notch spa treatments, horseback riding and stargazing. You can eat produce grown on the estate and wine made with grapes from the property's vineyards. It's a wonderfully indulgent but deceptively simple place and my top recommendation for a rural break for both families and couples.
I'll never forget when…
Hiking in the mountains of Pazuengos in La Rioja we descended through a trail surrounded by snow-capped mountains, the horizon opening up to a panoramic view of San Millan de la Cogolla and the monastery where the Spanish language was born. Below me, the sound of distant cowbells pierced the gentle breeze. My guide told me that some of the people in the village could tell the cows apart from miles away based on the tone and cadence of the bells alone. Far removed from city life and the tourist trail, I felt very grateful to have the chance to experience such a wonderful place.