Ruth, Italy Specialist
Originally from Liverpool, Ruth had her first solo adventure at a work experience placement in southern India. With a biomedical sciences degree under her belt, she decided to let her passion for travel take hold and undertook an internship in rural Tanzania. Working among local people immersed her in the area's culture, and her love for Africa began.
Joining Audley allowed Ruth to see more of the world, focusing initially on South Africa and, more recently, turning her attention closer to home with Italy.
As a food lover with a soft spot for wine, she loves visiting South Africa and Italy, as they both offer scenery and history with the bonus of delicious dishes and labels. With family in the Piedmont region, Ruth began visiting Italy at a young age and has now been able to explore the contrasting regions of Italy's 'boot' in depth.
Speak to Ruth

Start planning your trip to Italy with Ruth by calling 01993 838 542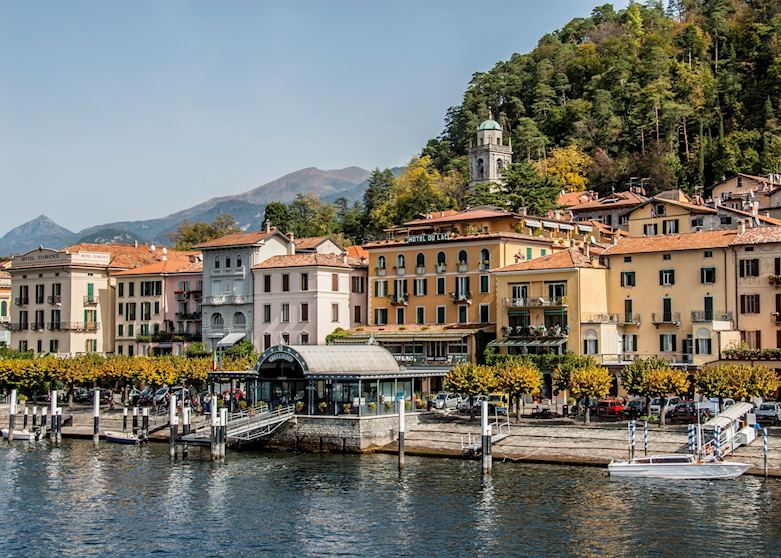 Italian Lakes
Bellagio oozes glamour. Situated on the tip of land between the two branches of Lake Como, it has unrivalled views across the lake and to nearby towns such as Varenna and Menaggio. The orientation of the town gives the illusion that you're on an island, adding to the tranquillity.
The heart of Bellagio is a small, intricate mesh of cobbled alleys, littered with boutiques, cafes and gelaterias. This is surrounded by a collection of quaint hamlets, all reachable on foot or by bike. And, as a stark contrast to the narrow streets and understated properties, you have Villa Melzi and Villa Serbelloni, both of which are grand properties dating back centuries.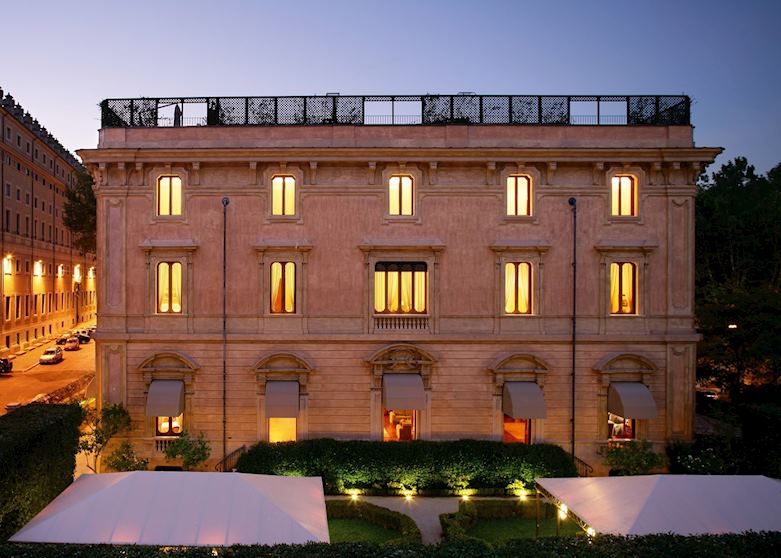 Italy
For me, you can't get a more luxurious or authentic experience in Rome than staying in a private, listed palazzo turned boutique hotel. The property is so beautiful that the family who own it still live in the grounds. Its rooms are spacious and opulent, with high ceilings and an extremely well-stocked, complimentary minibar. Villa Spalletti Trivelli stands out for its historical artwork, personal service, and private spa — with more sauna spaces than hotel rooms. From the manicured gardens and roof terrace, which hosts three large hot tubs, you could be in a country retreat, when actually you're just a short walk from Rome's main sights./p>
I'll never forget when…
Laura is a retired chef who lives in a charming apartment outside Sorrento. She was born in Campania and has always called the area her home. I visited Laura for the day to cook with her and learn how to make some classic Italian dishes. She starts by showing you the fresh produce she has bought earlier that morning. You then get the hands-on enjoyment of making the likes of ravioli and tiramisu. Cooking in an informal setting takes all the intimidation out of the task. The afternoon finishes with a four-course meal of what you've prepared (which Laura serves), accompanied by wine and classical music chosen by Laura playing in the background. I'll try to forget the calories consumed, but I'll never forget Laura.