Philip was born a dedicated globetrotter. Throughout his life, he travelled around North America, Europe, Australia and Asia on multiple occasions. He also lived in Tokyo for four years as a child, which further increased his desire to see the world and immerse himself in different cultures.
Deciding to delve deeper into Asia, Philip majored in Asian Studies at Saint John's University in Minnesota. After graduation, he worked as a teacher and tutor at Bunkyo Gakuin University, located in the heart of Tokyo, for seven months. While abroad, he was able to see and experience some of Tokyo's many hidden treasures.
Returning to the United States, Philip missed being fully involved in his greatest passion in life, global travel, so he joined Audley Travel. He hopes to introduce people to the joys and adventures each country can bring to visitors, beginning with a country that has always had a special place in his heart, Japan.
Outside of travelling, Philip is a major gourmet, film and TV fan, wine and spirit enthusiast, and lover of the outdoors.
Speak to someone who's been there
Start planning your tailor-made trip by calling one of our destination specialists on 1 800 992 198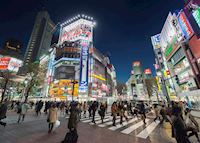 When I had first arrived in Tokyo, I was instantly captivated by its bright lights, fast pace, extraordinary cuisine and warm, welcoming residents. I immediately liked Tokyo, and over time, as it grew on me, I came to love it. It holds a large variety of incredible attractions from the Nezu Shrine and the Tokyo Skytree to Harajuku Street and the Tsukiji Fish Market, to name a few of them, which exemplify this. Tokyo has a vast number of unique facets to it, both traditional and modern, making it an invaluable diamond to the world. I'm proud to call Tokyo home, no matter where in the world I may be.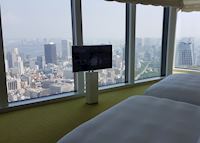 Out of all my hotel experiences in Japan, the one that really stood out to me was the Andaz. The location alone is one of many reasons I highly recommend this hotel, its only one km from the Tokyo Tower and three km from the Tokyo Imperial Palace. Also, whichever room you may be in, you will have a fantastic view of either of these two sites, or the Tokyo Bay, and for fast transportation, the Toranomon Station is only a five to ten minute walk away.
The staff are very receptive and accommodating to guests' needs. They substantiate their unofficial motto, 'Come like visitors, leave like locals.' When you enter the hotel you will notice the fascinating art that adorns the lobby, and wood décor, which like the rooms, are sleek and modern. You will not be left wanting for space either; every room is an average of fifty meters squared. At the end of the day, in your spacious bathrooms, you can kick back and relax in your deep soaking tub after a busy and invigorating day of travel. Finally, the Andaz's culinary style is Western dishes with Japanese influence, a delectable combination that gives you the best of both worlds, and goes above and beyond in satisfying your palate.
I'll never forget when…
My most memorable experience in Japan would have to be when my colleagues and I received a personal tour of the Geisha district in Kyoto by geisha aficionado, Duncan. In the past, being a geisha had been a more viable option, but in today's time, only a very small minority of Japanese girls grow up to enter the special realm of geisha. For me, to witness the composed and refined geisha walk the streets in person was, quite literally, a walk into the past. This experience of a lifetime has proven to be quite significant in my lengthy list of adventures abroad, something that will not be forgotten.