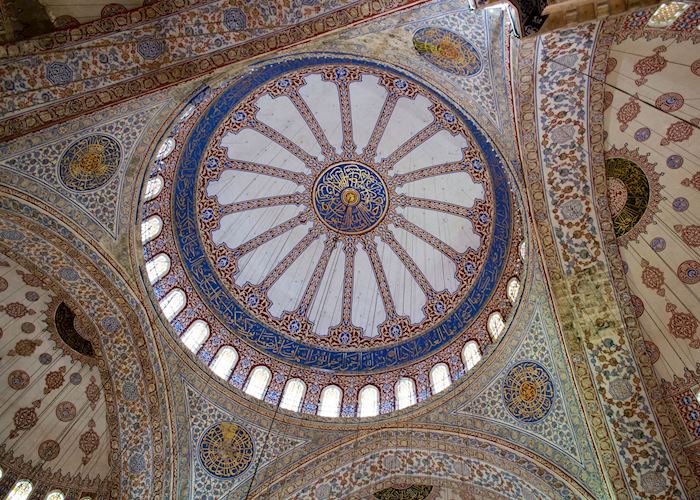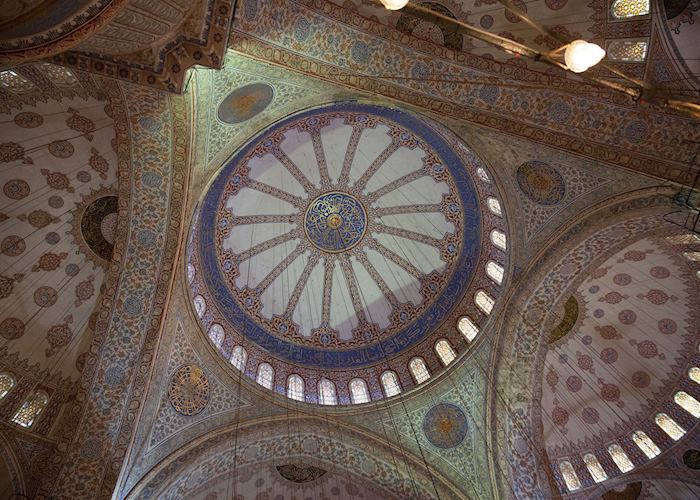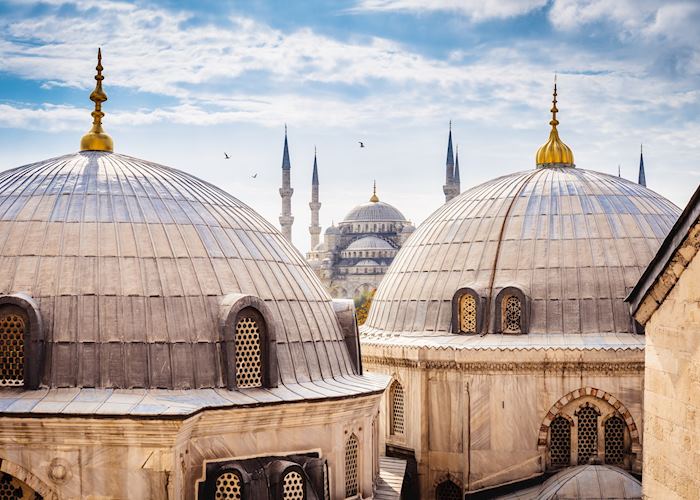 Blue Mosque guided tour
Blue Mosque guided tour, Turkey
This wondrous building is perhaps the most photographed site in Istanbul, its distinctive shape dominating the Sultanahmet skyline. It was commissioned by Sultan Ahmet I who reigned from 1603 to 1617, and wanted to create something that would rival or even surpass the beauty of the Hagia Sophia.
Working closely with architect Sedefhar Mehmet Aga, the sultan ordered six minarets to be constructed on the mosque, a controversial decision as the only other mosque in the world with this number of minarets was in Mecca.
Both within and outside the mosque, its multiple domes create a magnificent effect: a cascade from the outside, while from inside the domes reinforce the eyes' gaze upwards towards the centre of the mosque, which soars towards heaven.
Speak to someone
who's been there