The USA's Pacific Northwest region is a lesser-visited gem, with expansive plains, mountains and a rugged coastline all waiting to be discovered along some stunning scenic routes.
To the east, Montana' s vast ranch lands are peppered with small towns and historic battle sites, such as Custer's Last Stand and the Massacre at Wounded Knee. Further west, the state's undulating landscape comes to an abrupt halt as the Rocky Mountains rise skywards, and Hells Canyon forms a natural border with Idaho.
On the other side of Idaho is Oregon, renowned for its driftwood-strewn beaches, tracts of enormous redwoods, and the iridescent waters of Crater Lake.
The Columbia River divides Oregon from Washington state. Here vineyards thrive on the sunny slopes east of the Cascade Mountains, while further up state temperate rainforests, lakes and waterfalls abound in Olympic National Park.
Finally, Seattle is a great city to spend some time in, and makes a perfect base for exploring Mount Rainier National Park and seeing the results of the volcanic power at Mount St. Helens.
Best time to visit the Pacific Northwest
The coastal regions of the Pacific Northwest are best explored during the summer months between June and September when temperatures are warm and rainfall is lower. The region east of the Cascade Range is considerably drier and warmer, providing an ideal climate for vines.
The many mountains provide excellent winter sports activities between January and April.
Start planning your trip to the Pacific Northwest
Start thinking about your experience. These itineraries are simply suggestions for how you could enjoy some of the same experiences as our specialists. They're just for inspiration, because your trip will be created around your particular tastes.
Our Pacific Northwest highlights
Learn about the Battle of the Little Bighorn
Visit the Little Bighorn National Battlefield in southern Montana, the site of General Custer's famous last stand.
Drive along Sun Road in Glacier National Park
Driving down the Sun Road in Glacier National Park is one of the most scenic mountain drives anywhere in North America.
Visit North Cascades National Park
North Cascades National Park is an area of glacier-riven mountains, best seen from the Cascade Loop drive.
Go walking in Olympic National Park
Olympic National Park, not far from Port Angeles, is an oasis of temperate rainforests, remote lakes, driftwood beaches and mountains.
Enjoy spectacular views of the Columbia River Valley
The Columbia River is the mighty river that separates Washington from Oregon, and provides mile after mile of memorable panoramas.
Explore Crater Lake National Park
The vivid blue iridescent waters fill the vast basin of this volcanic terrain in Crater Lake National Park.
Some of our favourite places in the Pacific Northwest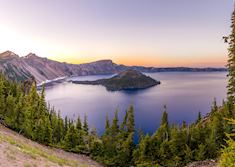 Rolling mountains, volcanic peaks and evergreen forests surround this enormous lake, a sacred place for the indigenous Klamath Native Americans for millennia.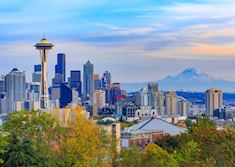 A vibrant modern city in the northwest corner of mainland USA, Seattle enjoys a magnificent natural setting on beautiful Puget Sound.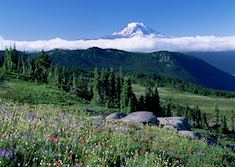 Mount Rainer National Park is a spectacular part of the Cascade Mountains and lies in the west of Washington State, about 30 miles northeast of Mount St. Helens.
Great places to stay in the Pacific Northwest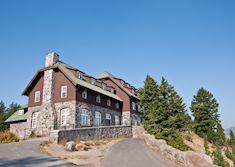 Crater Lake National Park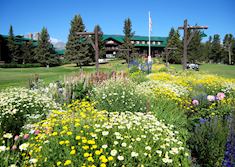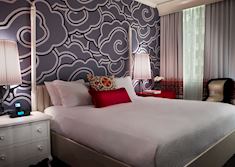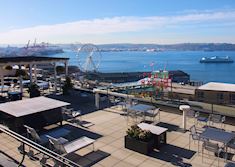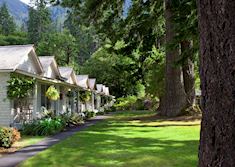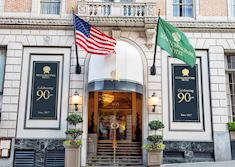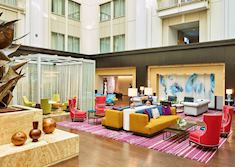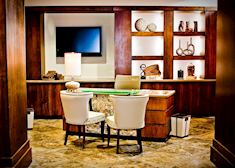 Further reading