My family have always loved to travel and as I grew up it became very apparent that the wanderlust had definitely taken its hold on me too.
My adventures have taken me across the globe, from skiing and hiking the mountains of Canada, the USA and Europe to swimming in the oceans of Thailand and the Caribbean and many places in between.
However, when I discovered the Indian subcontinent I was blown away. During my numerous trips to India and Sri Lanka I discovered everything I could about the people, the culture, the food and the traditions. I was smitten.
When the opportunity arose to work at Audley as a regional specialist for these countries it was a dream come true. Now I get to share my love and appreciation of India and Sri Lanka with others, and use my insider knowledge to create tailor-made itineraries and memorable experiences.
Speak to Hattie

Start planning your trip to Indian Subcontinent with Hattie by calling
01993 838 341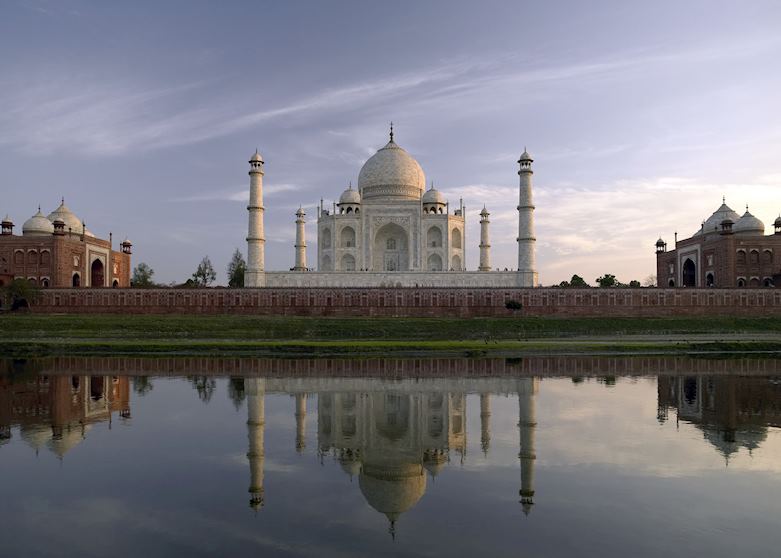 India
For some, the Taj Mahal is Agra, but this small city has so much more to offer. One of the most enchanting forts in India is located here. The UNESCO-protected Agra Fort was the main seat of the Mughal Dynasty and is steeped in history and anecdotes of love, betrayal and family feuds. I loved spending the evenings relaxing by the Yamuna River and watching the sun set behind the Taj Mahal, setting the white walls ablaze in a rainbow of hues. Accommodation in Agra ranges from opulent luxury to charismatic homestays, but wherever you stay it will, no doubt, be swimming with stories.
I'll never forget when…
I was in Jaipur in January and spent the day discovering all the nooks and crannies of the Amber Fort before returning to my haveli at dusk. It happened to be the kite-flying festival, Sankranti, and I went up to the roof terrace to watch as kites filled the sky. As the sun started to set and the sky turned a milky pastel, the kites were replaced by endless Chinese lanterns. It was enthralling, and then, the fireworks began and continued for hours. It was one of the most incredible experiences of my life; one that brought tears to my eyes.