Jen, Indian Subcontinent Specialist
I first visited Sri Lanka when I was nine and returned several times while I was growing up. I was utterly captivated by its dramatic landscapes, diverse wildlife and vibrant culture. After finishing my English literature degree at Newcastle University, I was lucky enough to find a job with a Sri Lanka travel company and spent the next two years living and working in Colombo. I got to travel widely around the island, staying in a variety of hotels, searching out the best local eateries and doing a range of activities both on the tourist trail and off the beaten track. I then joined Audley as a country specialist and had the chance to explore the bustling markets and majestic monuments of Rajasthan in India as well. Now I get to share my knowledge of the region with others each day and help them to craft unforgettable journeys: something I love.
Speak to Jen

Start planning your trip to Indian Subcontinent with Jen by calling 01993 838 968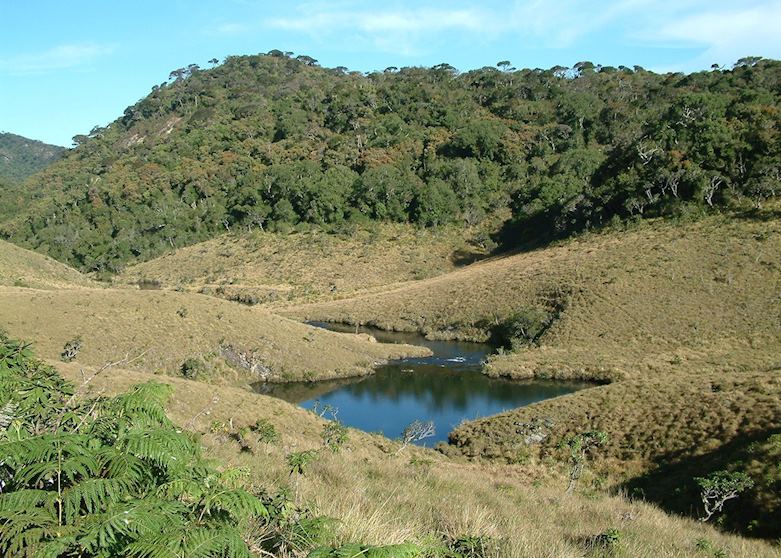 Sri Lanka
Horton Plains National Park in Nuwara Eliya, Sri Lanka's highest tea country town is well worth a visit, especially if you are interested in nature. A striking landscape of towering mountains, deep gorges and wide grassy plains, this park boasts a diverse range of plants and is home to monkeys, sambar deer and elusive leopards, as well as many native and migratory birds. Wander along tree-lined paths which lead to plunging waterfalls, gaze at the endless rolling tea fields below, and walk to World's End - a cliff edge with a sheer drop of 850m (2790ft) which provides panoramic views of the island's hills.
India
While the cities of the Golden Triangle are fascinating to explore, it was the landscape of rural Rajasthan which I found enthralling. Chhatra Sagar is a boutique camp with a series of well-appointed tents (fitted with beds, fans and bathrooms with showers) which open out to verandas facing a wide reservoir where deer and wild boar can be seen drinking on the opposite bank while birds wheel and dive over the water. Delicious food, vivid sunrises, village tours and nature walks ensure a memorable stay. At night, relax by the bonfire and enjoy candlelit drinks beneath a sky littered with hundreds of stars.
I'll never forget when…
My first visit to the Dambulla Cave Temple left a lasting impression on me. When I first saw the paintings here, a 2,000-year-old complex of image houses that is one of the most sacred Buddhist sites in Sri Lanka, I was astonished. Over 100 ancient statues of Lord Buddha line the cave walls, while vivid frescos depicting his life adorn every inch of the walls and ceilings. An awe-inspiring place of great beauty and spirituality, Dambulla Cave Temple will enchant many, particularly those who want to immerse themselves in Sri Lanka's culture and history.