Victoria, India Specialist
I spent my early career as a marine cartographer, working internationally and visiting new countries in my free time. I first visited India ten years ago, exploring the Himalayas, temples, vibrant cities and easy-going beach areas.
In subsequent years, my passion for yoga and theology kept leading me back to South India for long periods of study and immersion into local culture. I began working regularly with a Keralan yoga school, teaching training programs and assisting foreign students with travel advice within that locality. I balanced life in the south with personal trips up to Rajasthan, where I fell in love with the traditional artisanal techniques and began studying miniature painting with Jaipuri artists.
These experiences inspired me to create and guide group tours within India, which gave me a good taste for helping others interested in exploring the country.
Speak to Victoria

Start planning your trip to India with Victoria by calling 01993 838 843

Q&A with Victoria
What's the best local dish you've tasted?
I can't seem to resist a cup of Indian 'street chai'. Essentially, it's a small shot of strong milky tea, boiled with an extremely generous amount of sugar and a combination of spices that differs per region or vendor. It's rare that a single cup of tea would create a lasting memory but I still vividly remember a cup of ginger chai that I had at the southern tip of India, in Kanyakumari, while watching the sun rise over the ocean. It was so fresh, sweet and fiery, it seemed to complement the moment perfectly.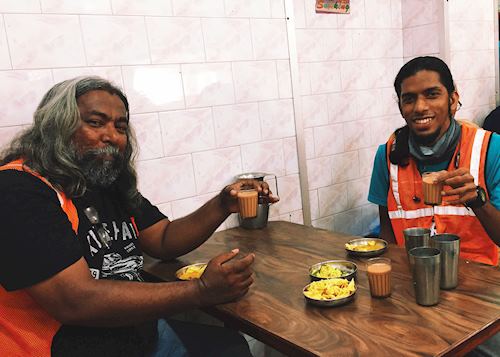 What's your most vivid travel moment?
A good friend and I once spent New Year's Eve at the Golden Temple in Amritsar. The Gurudwara welcomes people of all faiths and you can stay within the temple grounds. We joined thousands of pilgrims who had camped out in the sleeping quarters in one of the largest, yet happiest, crowds I've ever seen. We stayed up all night, watching the palki (palanquin) ceremony, listening to prayers and kirtan (devotional songs) and chanting together as everyone welcomed in the new year. The next day we broke our fast in the langar (the temple's kitchen) sharing food and conversation with many new friends.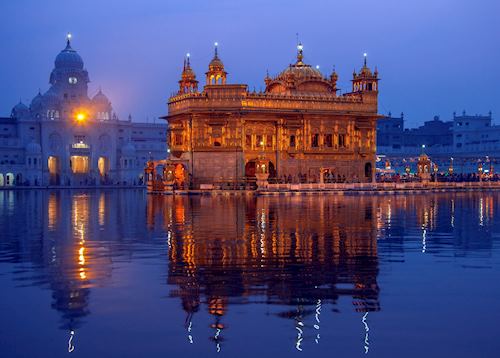 Your best piece of travel advice?
The Indian science of Ayurveda teaches the importance of balancing elements in order to achieve a complete experience…and so my tip is about striking a balance between actively embracing local culture and looking after yourself. I find it way too easy to get carried away when on a trip, eating as the locals do and filling my day with stimulating experiences. However, sometimes our bodies need a little of what we're used to in order to feel at our best. In the same way, some relaxing down-time every now and then is the perfect counterpart to a collection of exciting new adventures.