Whether it's the heat-baked savannah grassland of Kenya's Masai Mara, the shimmering salt pans of Namibia's Etosha, or the waterways of Botswana's Okavango Delta, our experienced specialists can recommend a park that is right for you.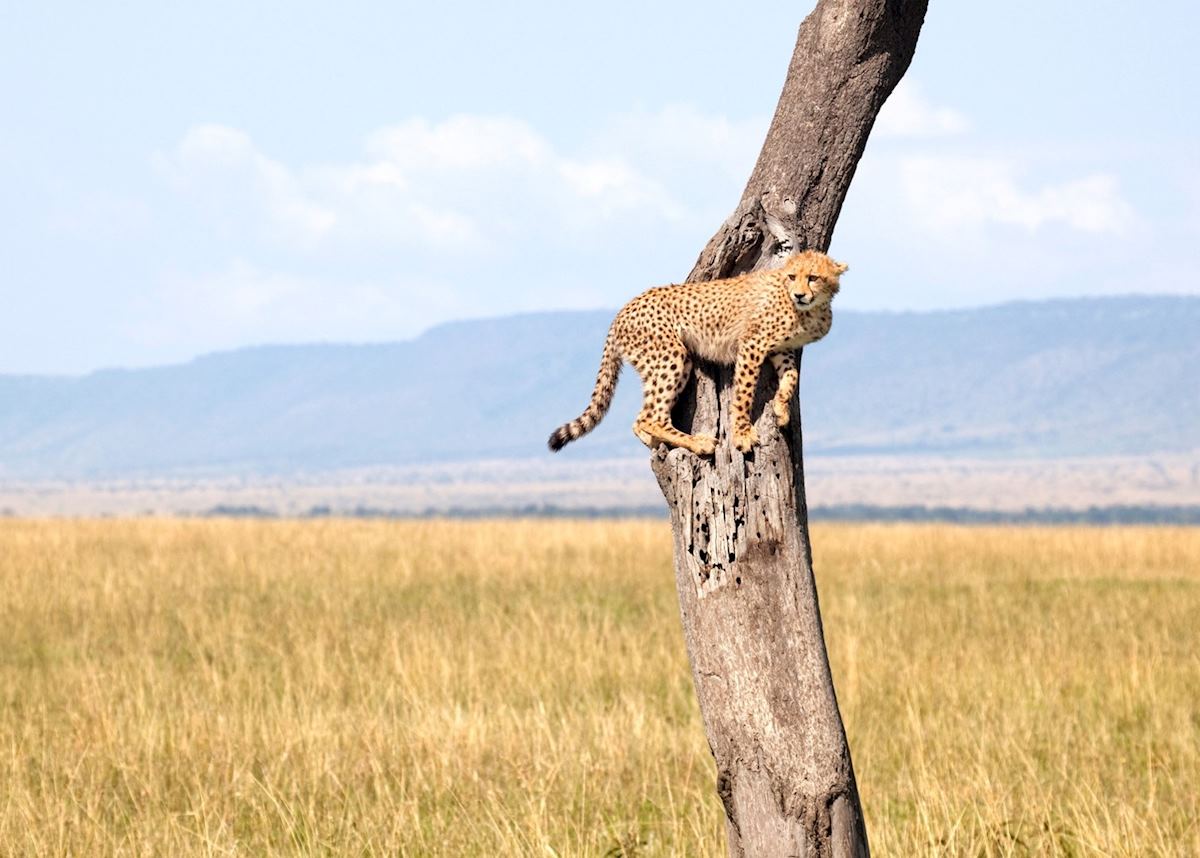 Cheetah in the Mara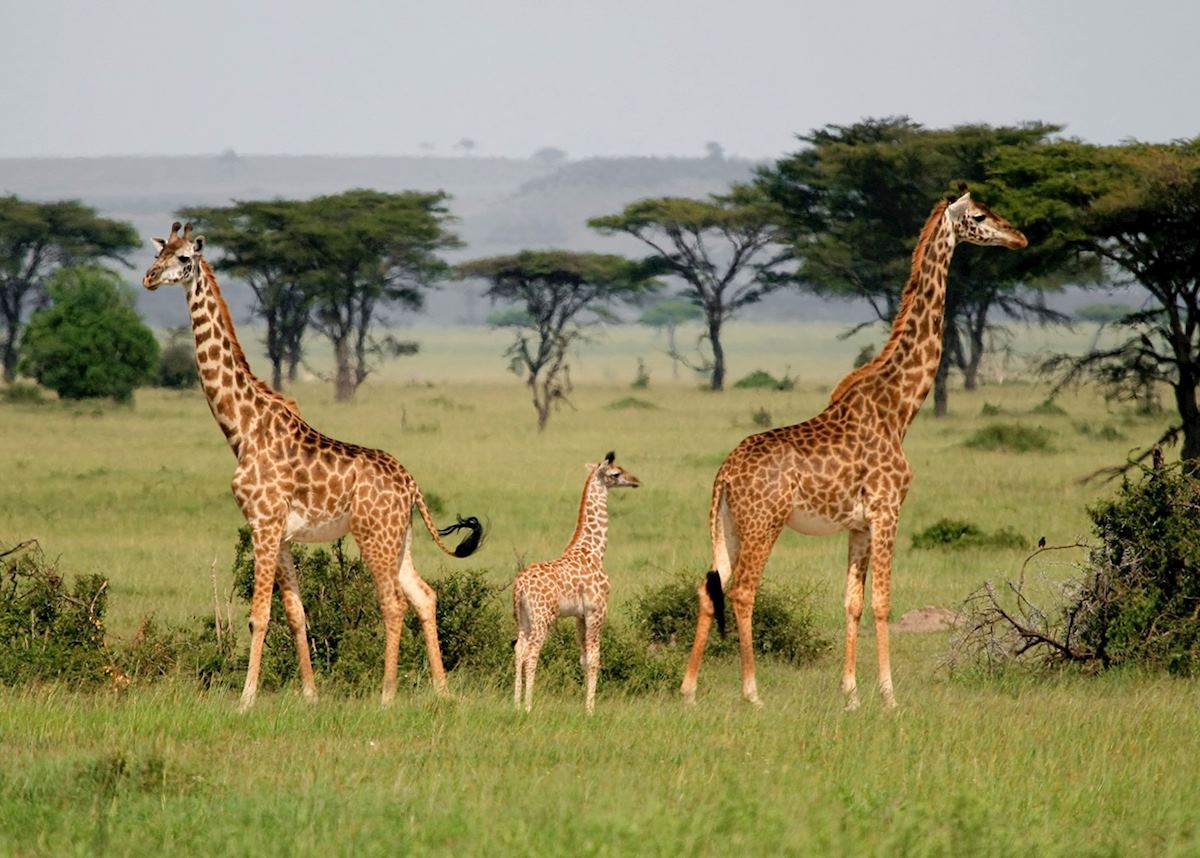 Giraffe in the Mara
Masai Mara, Kenya
Each year, Kenya's Masai Mara plays host to one of the animal kingdom's greatest spectacles, the Great Migration.
Herds of wildebeest, zebra and gazelle traverse the plains of the Masai Mara and the Serengeti while lion, leopard and cheetah lie eagerly in wait. Two million animals make the journey but their changing patterns make them harder to find than you might think.
We use our know-how of the parks to pick the spots that give you the best chances of finding the herds.
Best way to get about
The Mara is large, mainly open savannah, making game drives the usual option here. Balloon flights and adventure camping are also popular options.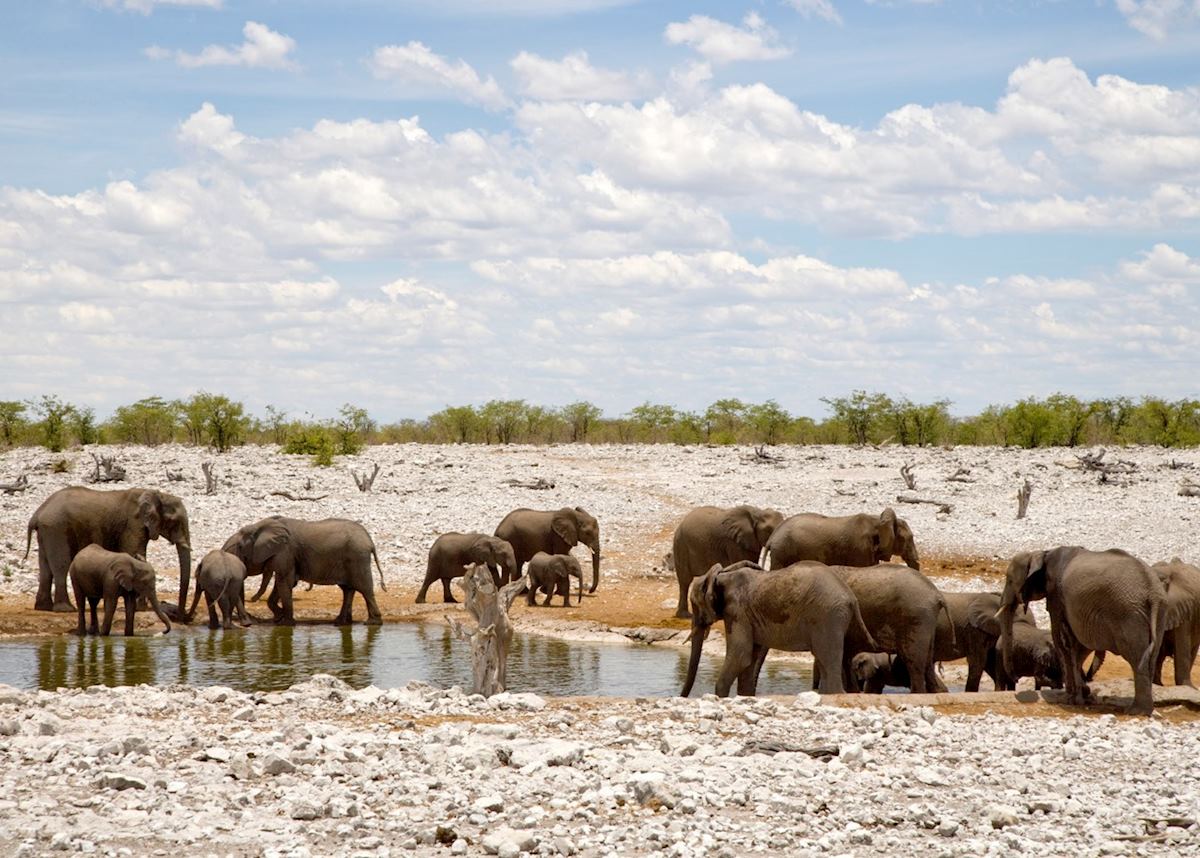 Elephant in Etosha National Park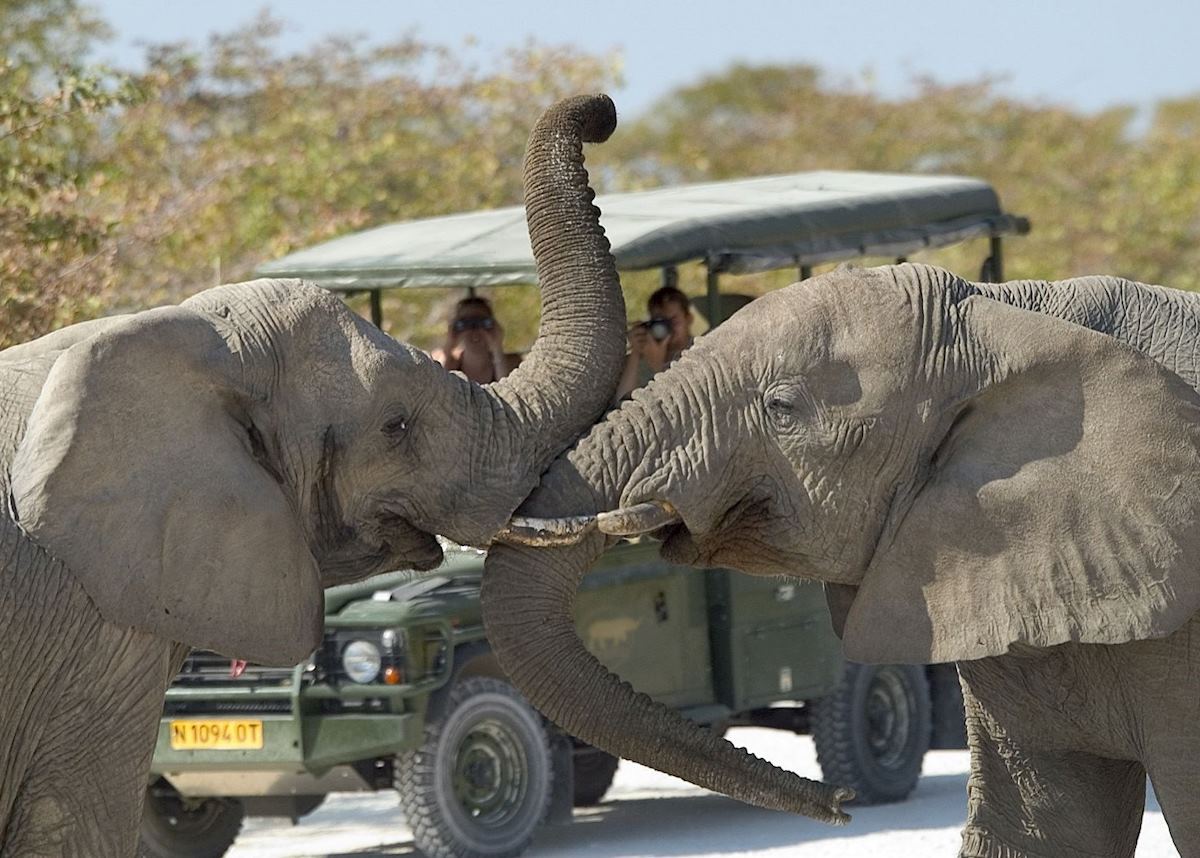 Elephants in Etosha National Park
Etosha National Park, Namibia
Namibia is both hot and arid, but this doesn't stop it from having some of the richest pickings of game you'll find anywhere on the continent. Elephant herds are a hundred strong and lion, leopard and cheetah thrive.
Etosha National Park in the northwest of Namibia is mostly covered by a huge, shimmering white salt pan, so large you can see it from outer space. Its waterholes and grasslands are meeting points for zebra, elephant and wildebeest. Namibia is family-friendly and a great place to introduce the kids to safari.
Best way to get about
Namibia is the only country in Africa apart from South Africa we recommend for self-driving as the roads are well maintained and clearly signposted.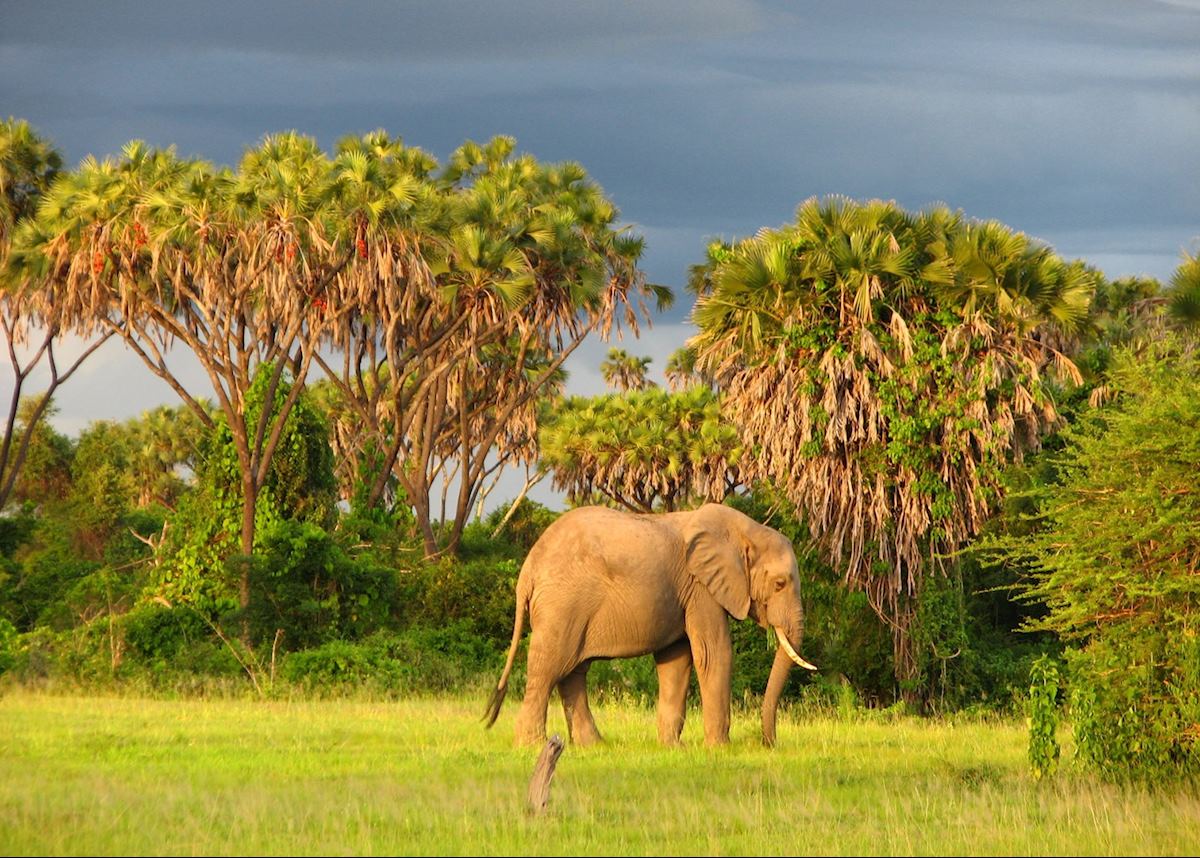 Elephant in the Selous Game Reserve, Tanzania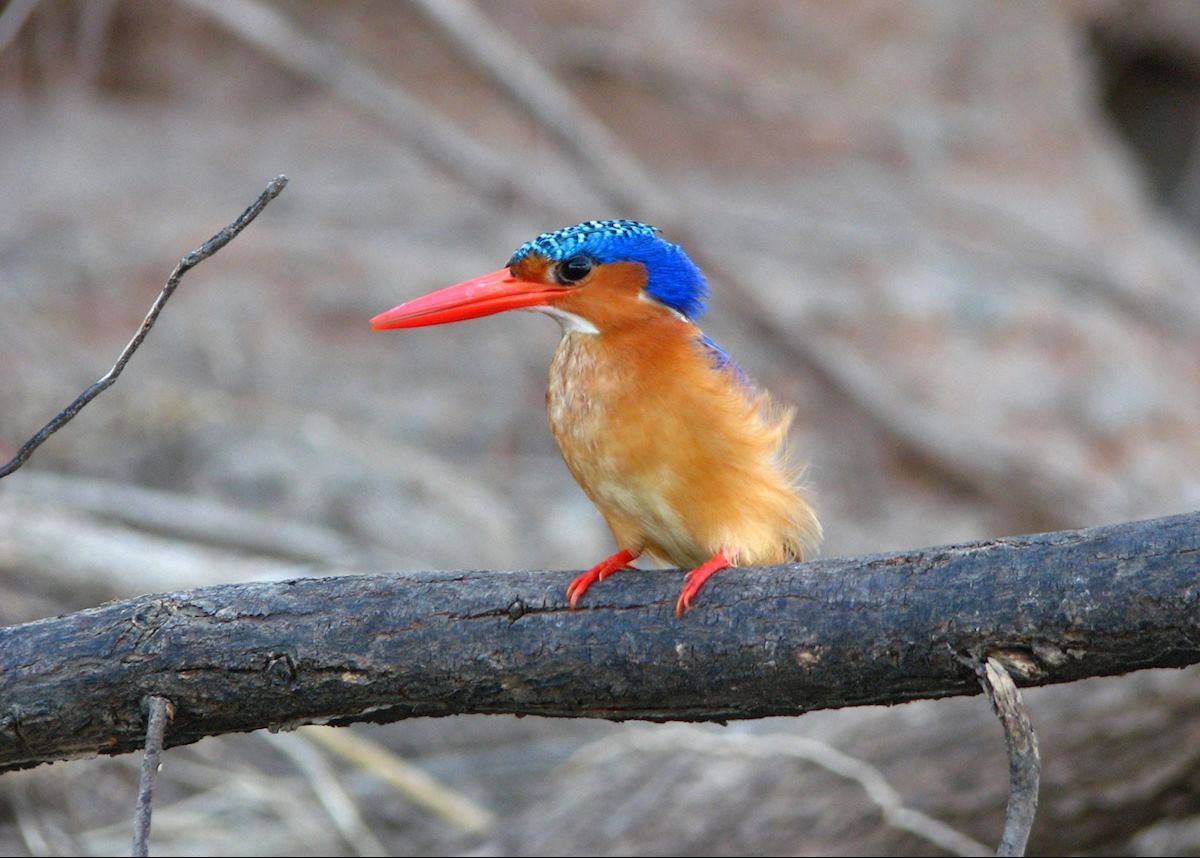 Malachite Kingfisher in the Selous Game Reserve
Selous Game Reserve, Tanzania
The Selous in Tanzania is Africa's largest game reserve, yet it gets few visitors, meaning you won't come across many other vehicles on your daily game drives. But you could happen upon pods of hippo, leopard, rainbow-coloured birds, and buffalo and lion from the largest populations in Africa.
If you want to build some beach time into your itinerary, the Selous Game Reserve is a short light-aircraft flight from Zanzibar and its white sand beaches.
Best way to get about
Spend your days walking or travelling by boat on a 'fly-camping' trip, which takes a maximum of eight guests. With the Rufiji River running through the park, boat trips are a speciality here.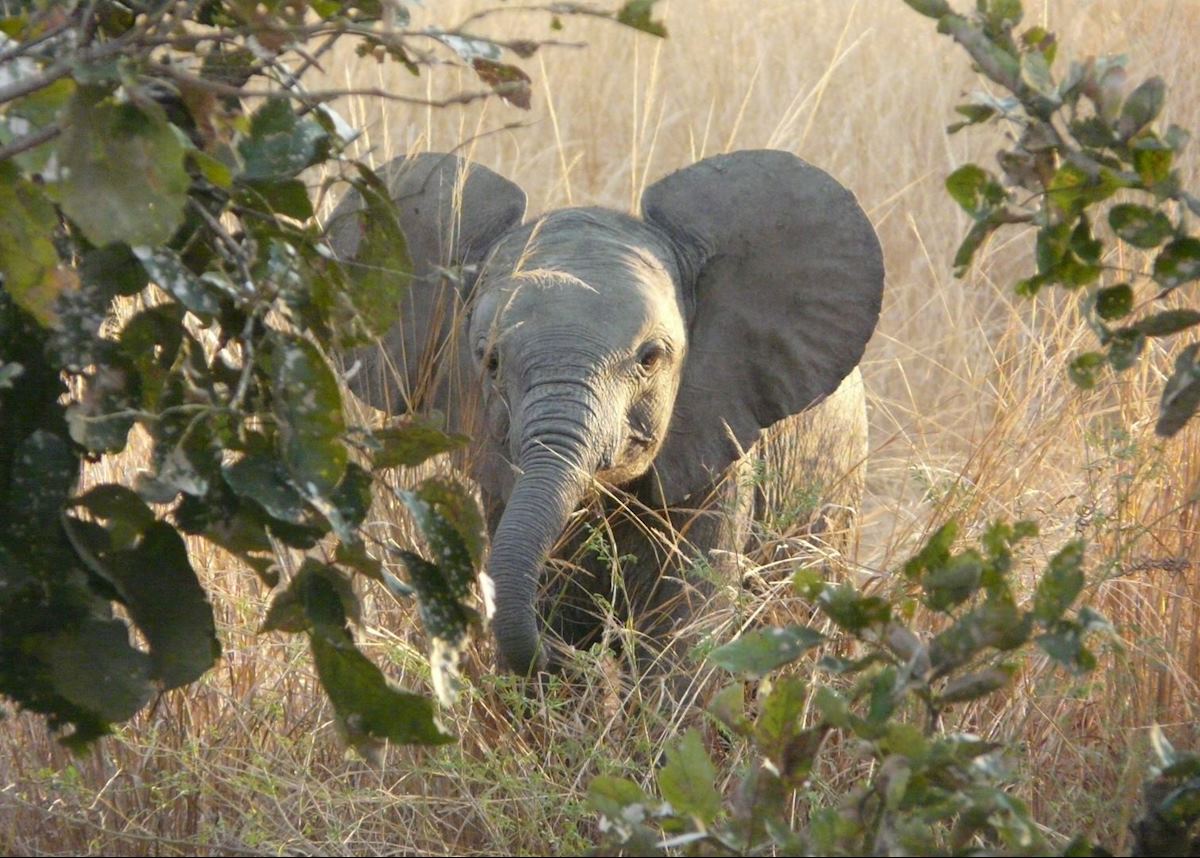 Young elephant, South Luangwa National Park, Zambia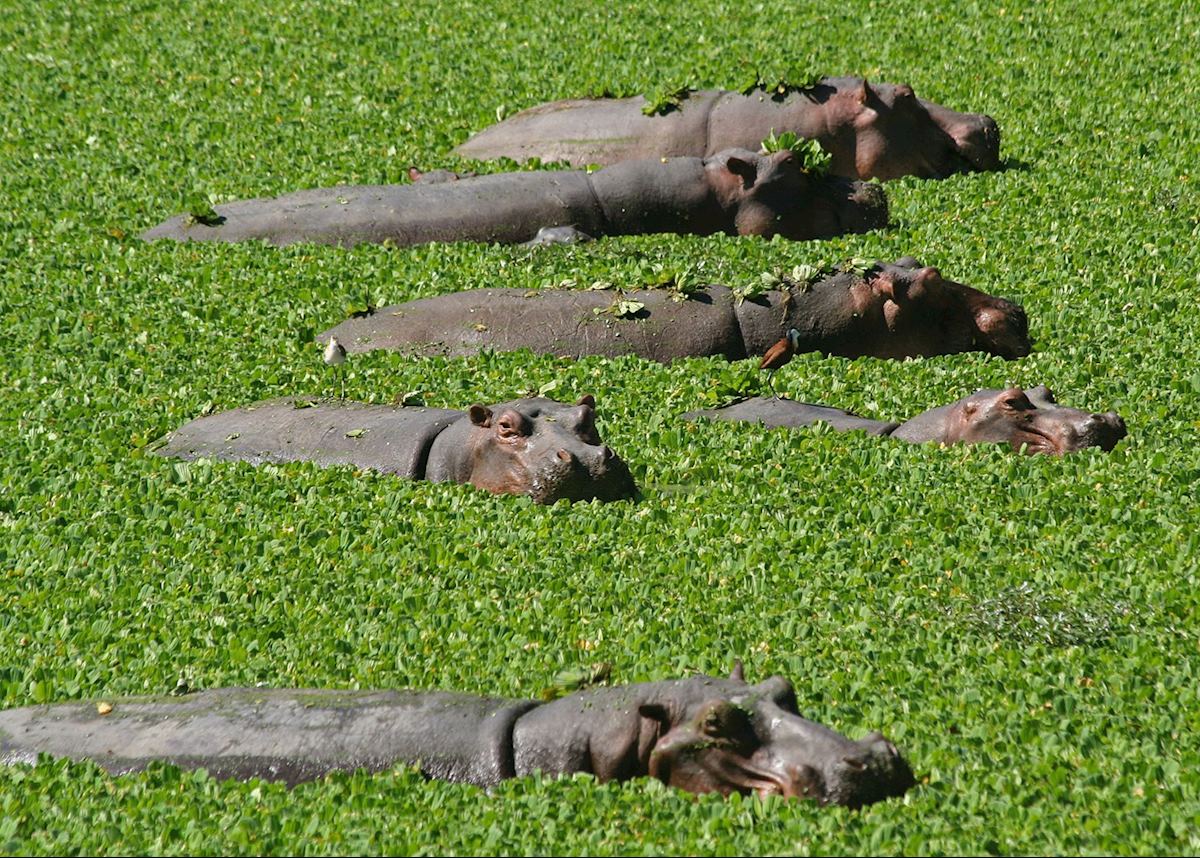 Hippos, South Luangwa National Park, Zambia
South Luangwa National Park, Zambia
The South Luangwa is one of the best parks in Africa to see leopard. This tropical wilderness remains largely pristine and unspoilt, and home to herds of elephant and buffalo, crocodile, hippo, giraffe and over 400 species of bird. You're not restricted to wildlife tracking on four wheels; walking safaris are a speciality here.
Best way to get about
Walking safaris, first pioneered in Zambia in the 1960s, are an exhilarating way to encounter the animals. Night drives are also a speciality here and could be your best chance to see an elusive leopard.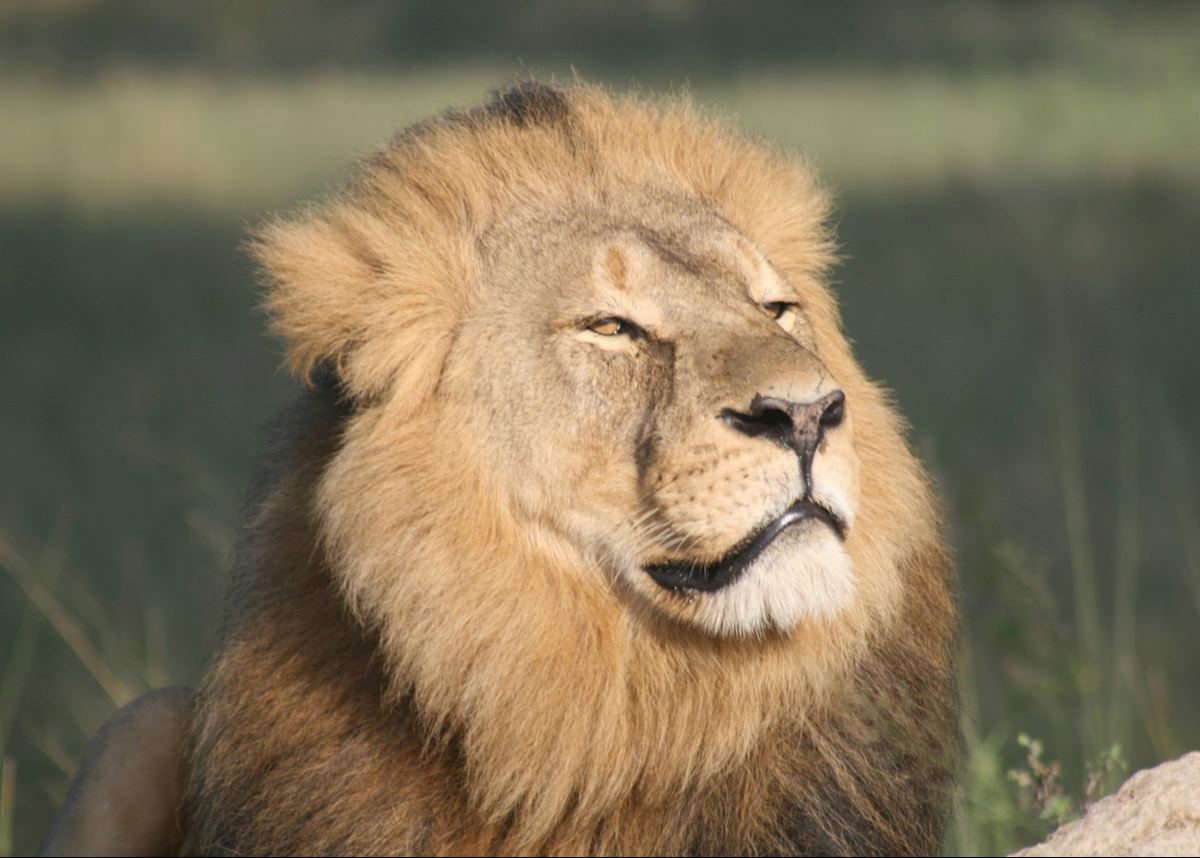 Lion, Hwange National Park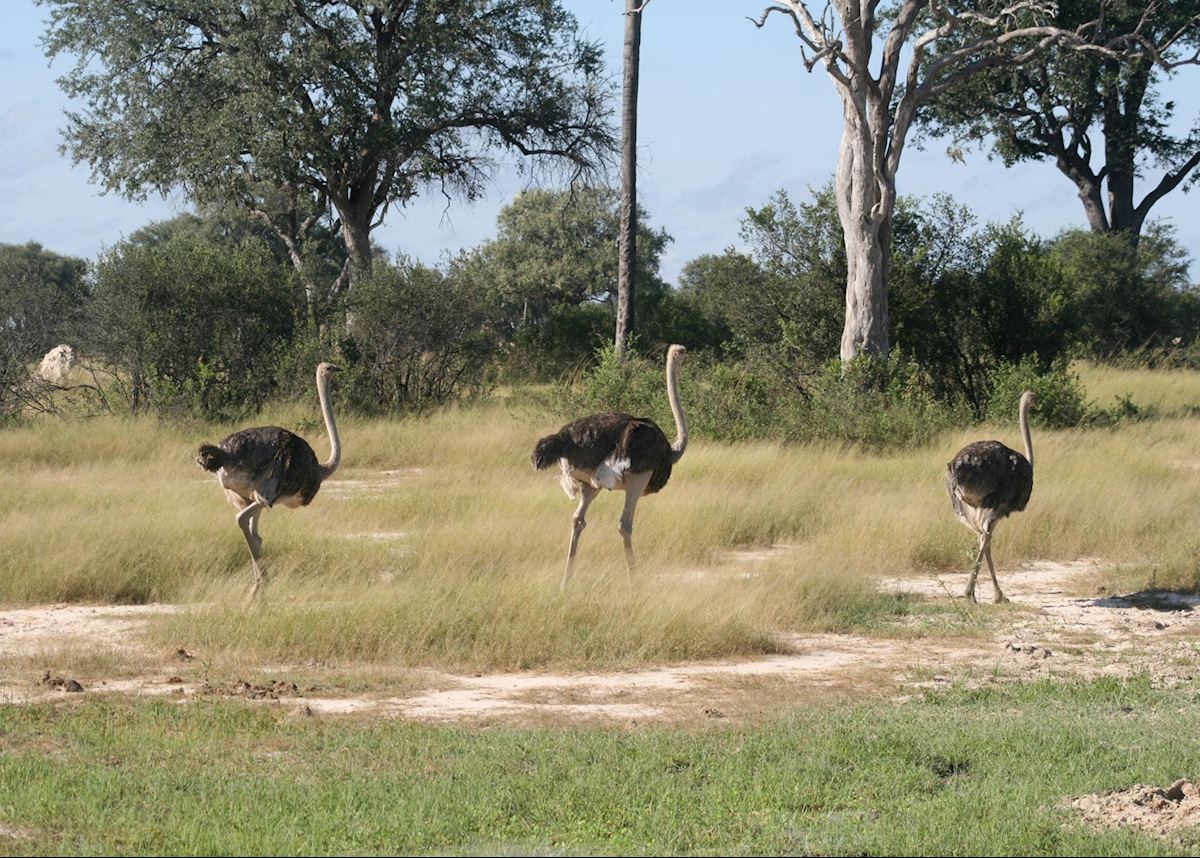 Hwange National Park, Zimbabwe
Hwange National Park, Zimbabwe
Hwange has been a national park for over 75 years but almost completely overlooked as a safari destination because of political turmoil in Zimbabwe over the years. This is slowly changing and it's easy to see why.
On a safari in Hwange you're on the trail of herds of elephant and buffalo, and lion, leopard, spotted hyena giraffe, hippo and Burchell's zebra. White rhino were reintroduced into the park a few years ago.
Best way to get about
Take a game drive in the morning and then again in the afternoon when the wildlife is more active.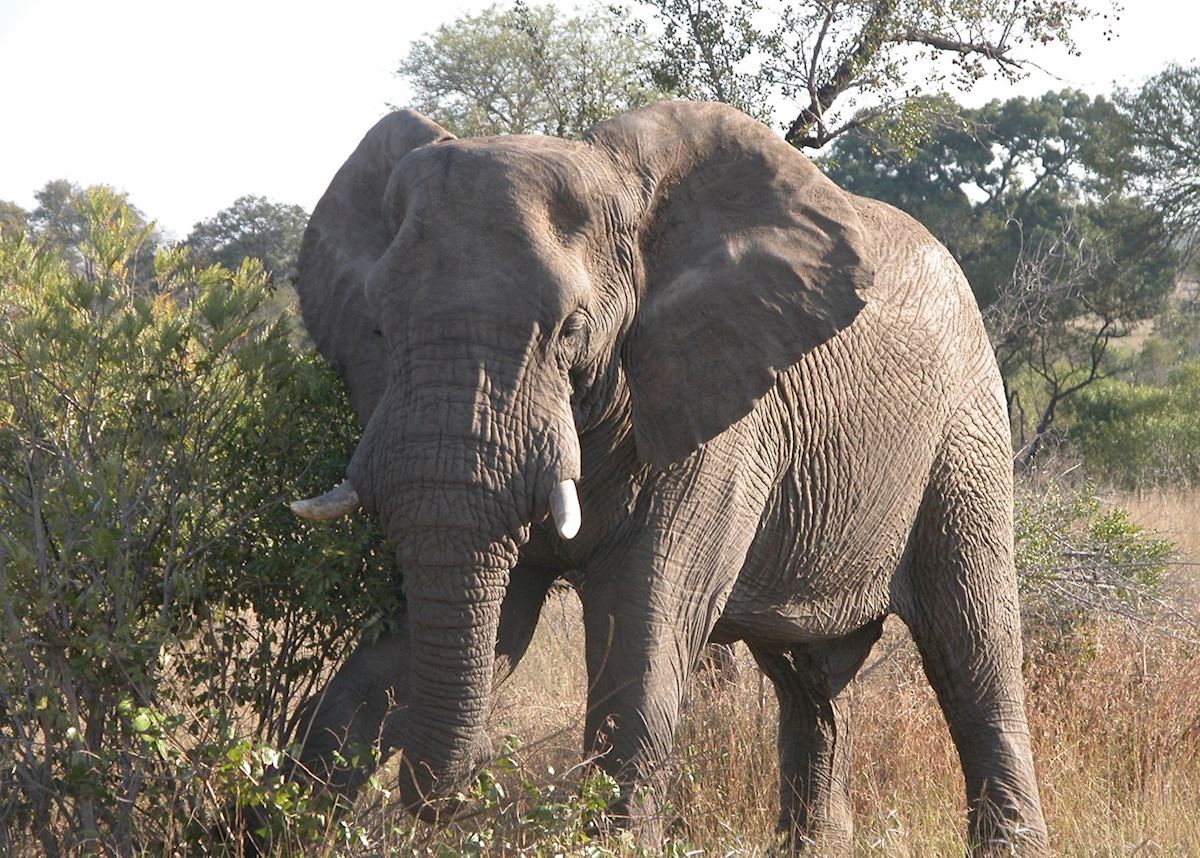 Bull elephant, Kruger National Park, South Africa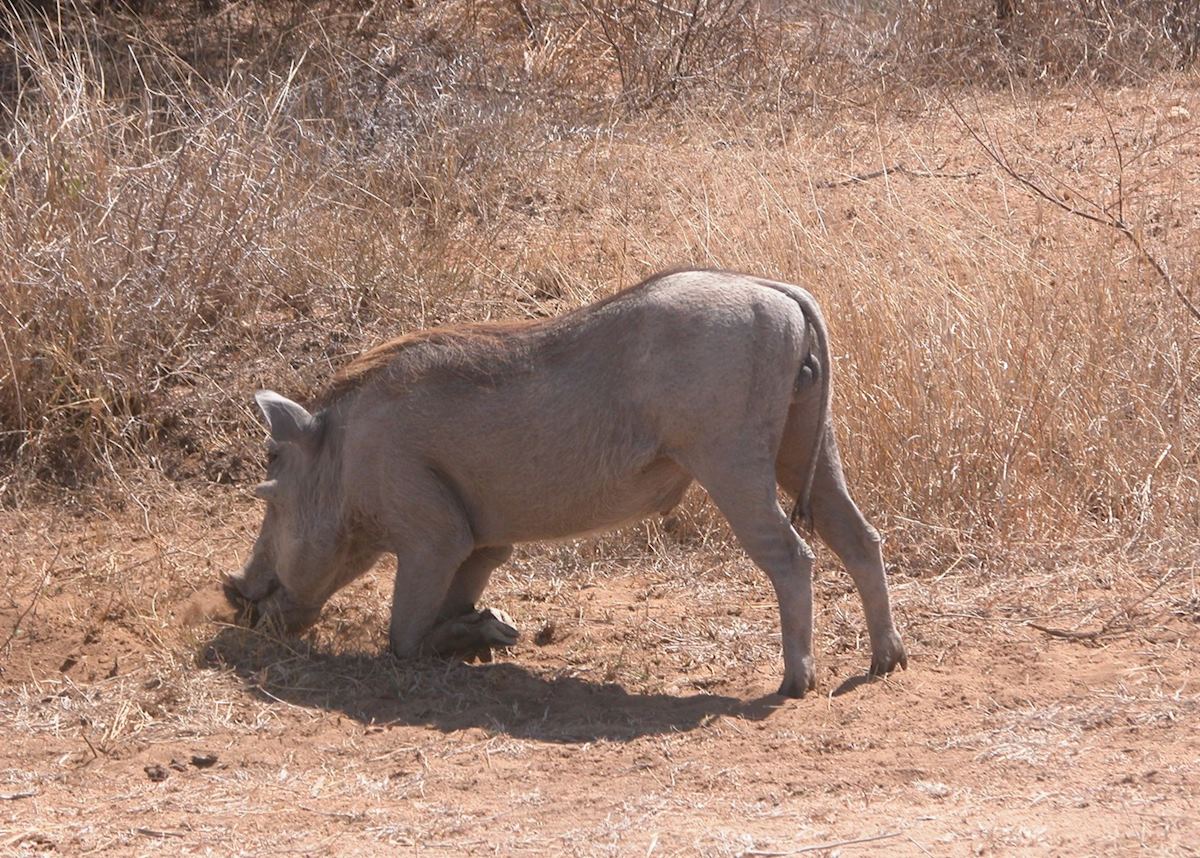 Warthog, Kruger National Park, South Africa
Kruger National Park, South Africa
The Kruger National Park opened in 1927. It's big - roughly the size of Wales – and the animals are well used to game-viewing vehicles.
It's one of the few parks in Africa where you can see the Big Five (lion, leopard, elephant, black rhino and cape buffalo) as well as all the usual big game you'd expect.
Best way to get about
You've the option to self-drive in South Africa's Kruger National Park, giving you more flexibility than a guided drive.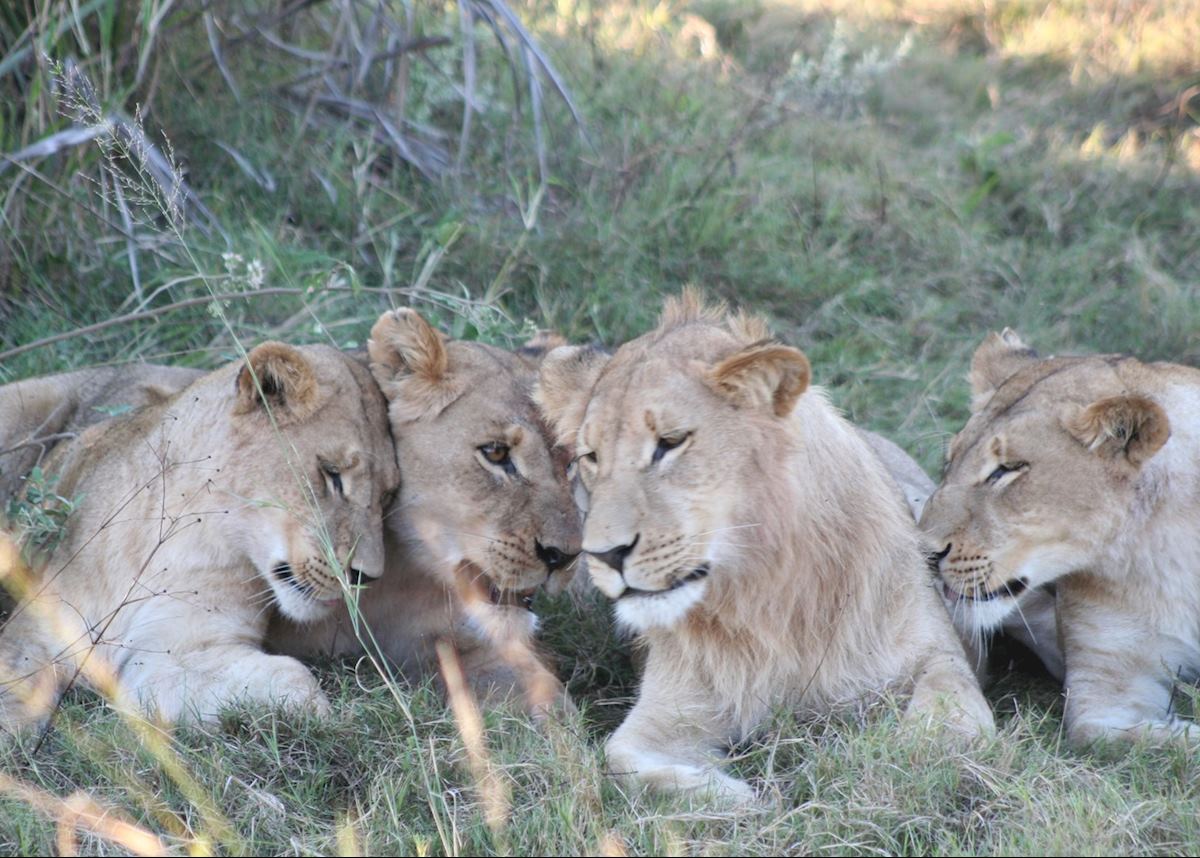 Lion Pride love, Chitabe Concession
Mother Giraffe with baby
Okavango Delta, Botswana
A popular mode of transport on the Okavango Delta is boat or canoe. The delta is a water world of interlacing lagoons and waterways, the glittering point at which the Okavango River filters into the Kalahari.
Water-loving hippo, crocodile, fish, frogs and birds as well as elephant, giraffe, zebra and baboon flourish here. The parks and reserves are carefully protected and the guides are among the best trained in Africa.
Best way to get about
Botswana's best known for its luxury safaris, but mobile tented camps in the Okavango Delta are also a speciality. You can also experience the wildlife from the comfort of a mokoro (dug-out canoe).