In 2012 I arrived in the southern Japanese city of Fukuoka on a life-changing first trip to Japan. I explored the country by bullet train and became passionate about the culture, people and food. I'd previously been to over 25 different countries but the kindness of the Japanese people, the contrast between the old and new, and the singularity of the culture made it extremely special.
After working in neighbouring South Korea, I moved to Tokyo and spent three and a half years working in education and sales, spending my free time exploring Tokyo and learning Japanese. I also made my way around Japan pursuing my passion for running marathons and seeing the sights along the way.
After returning to the UK, joining Audley as a Japan specialist seemed a natural fit and gives me the opportunity to share my knowledge and expertise while helping others to experience Japanese culture.
Speak to Neil

Start planning your trip to Japan with Neil by calling
01993 838 121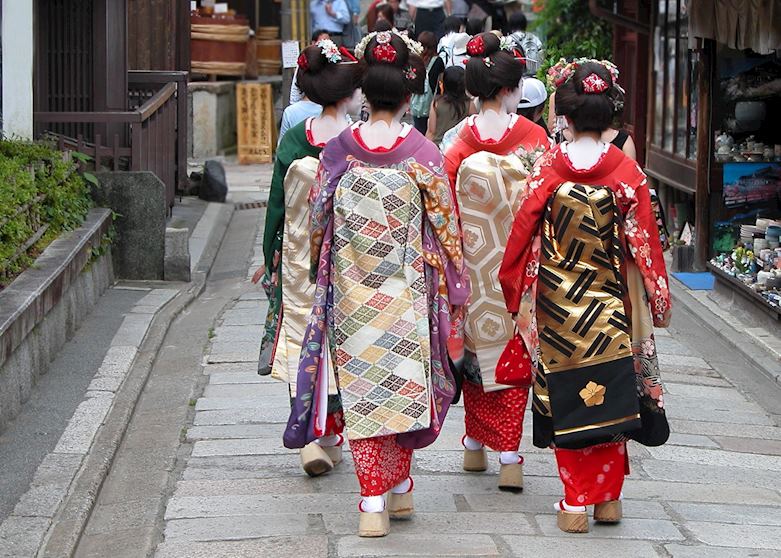 Japan
It would take several lifetimes to fully explore Tokyo. Even after living in the city for years I found new and exciting areas, restaurants and things to do. You can experience every aspect of Japanese culture here and each of the 23 districts feels different, from the hustle and bustle of Shibuya and Shinjuku to the beaches of Kamakura and Enoshima, the cherry blossoms along Meguro River and in the Imperial Palace, and geeky Akihabara and Nakano. The city has a definite excitement and buzz and I'm always surprised by how it has changed each time I visit.
Japan
Tokyo has a wealth of places to stay but the Park Hotel stands out for its quality of service and artistic design. The whole hotel is laid out like an art gallery and you can enjoy art in every room, corridor and restaurant. Try and stay on the Artist Floor where each of the rooms is painted by a different Japanese artist, or alternatively, you could enjoy the city views of Tokyo Bay and Odaiba. The food is great too: don't miss the chance to try the chef's choice mini burgers in the Art Lounge to sample local wagyu beef and salmon.
I'll never forget when…
Taking my first cooking lesson in Kyoto was a bit of an eye opener for me. I'd never had much confidence in my cooking skills, let alone Japanese cooking, so I wasn't expecting too much, but the local teachers were very supportive and by the end of the day I was eating sushi, teriyaki chicken, tempura and miso soup that I had cooked myself. It was so rewarding and I left with a sense that I had gained a skill for life.