Fenella, Central America Specialist
Although Fenella's love of languages was formed and nurtured in a classroom, it was developed into a true passion when she embarked on her year abroad in France, Belgium and Chile as part of her French and Hispanic degree at Nottingham University.
Having never set foot in South America, she seized the opportunity to travel extensively around Chile as well as taking time to explore Argentina, Peru, Brazil, Panama and Costa Rica. What drew her to Latin America was the geographical and cultural diversity of the continent and the opportunity to put her Spanish skills to the test, which enabled her to fully immerse herself in local life.
Since joining Audley, Fenella has been lucky enough to revisit Costa Rica and most recently, Cuba. Her highlights included, wildlife watching in Tortuguero National Park, galloping on horseback along a deserted beach in Osa Peninsular and salsa dancing in Havana.
Speak to Fenella

Start planning your trip to Central America with Fenella by calling 01993 838 673

Cuba
Havana is a city of colours, contrasts and crumbling colonial architecture. It will fascinate, frustrate, shock and surprise you all at the same time. It's a city in a league of its own. One area that really stands out for me is La Habana Vieja (Old Havana), the historic heart of Cuba's capital city. Full of colour and personality it's a mix of colonial buildings, lively plazas, museums and art galleries.
Taking a stroll through its streets makes you feel like you have stepped back in time, giving a magically vintage feel to the city which is all part of the charm. Rusty 1950s classic American cars fill the streets, local Cubans gently rock away in their chairs and the ubiquitous, joyful Cuban music reverberates throughout.
For me nothing beats being in a cafe in Havana on a day when the sun is beating down on your face, listening to live music, sipping a refreshing mojito — you really can't help but have a smile on your face.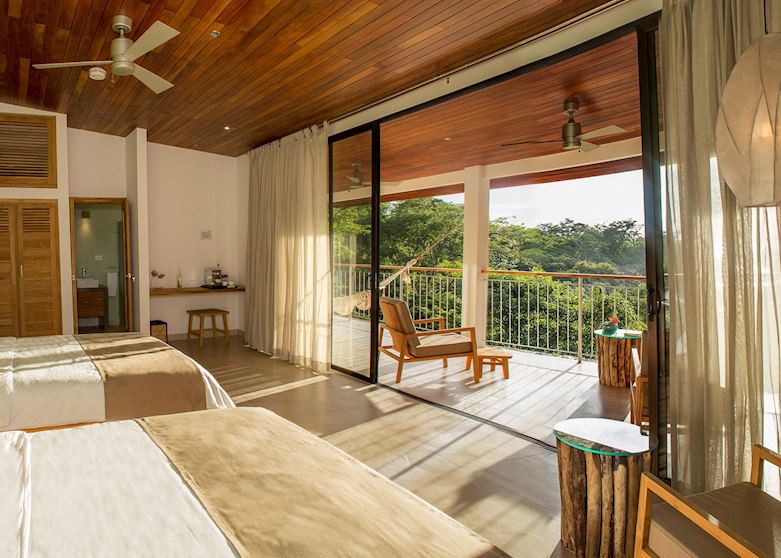 Costa Rica
Situated in Nosara, Lagarta Lodge is a stunning, luxurious boutique property nestled away in the hills with an outstanding panoramic view of the Pacific Coast.
This eco-lodge offers breathtaking views of sunsets, tropical forests, coasts and roaming hills.It sits within its own private nature reserve, which can be explored through guided tours, or by youself along the trails. Keep your eyes peeled for tropical birds, howler monkeys, anteaters, iguanas and colourful butterflies. The lodge also has an art gallery on site that houses artefacts of the Maleku tribe, enabling visitors to take a look and get to know a little bit more about the indigenous community.
As the day draws to a close, relax in the open-air Gecko Lounge with a refreshing cocktail while watching the sun set over the Pacific Ocean and then dine at the Chirriboca Restaurant, which offers a range of delicious dishes created from organically grown produce.
I'll never forget when…
Tortuguero National Park is an ecological treasure trove consisting of a maze of canals and rivers teaming with all sorts of wildlife. I love the area for its jungle feel, abundance of animals and remoteness. For me my most memorable experience was an early morning canal cruise through the national park, where we glided through the ominous brown waters in search of wildlife. I'll never forget the time where we had the opportunity to see howler monkeys up close, jumping from tree to tree with their babies in tow, a lazy, smiling sloth making his way up the tree, a myriad of exotic birds screeching just a few feet away and a very well camouflaged caiman lingering in the swamps.