My passion for travel began in 2014 when I took a career break from working in financial services and embarked on a ten-month backpacking trip through South America. One of the main purposes of my trip was to learn Spanish which I achieved through getting involved with volunteer projects and spending as much time as possible with local people.
What I loved about South America was how incredibly diverse it was, offering something new at every turn. One of the highlights of my trip was spending Christmas and New Year on Copacabana Beach in Rio. Upon arriving back in the UK my career took a different path when I decided to start working in travel and share my knowledge and experience with others in order to help their travel dreams come true.
Speak to Harry

Start planning your trip to South America with Harry by calling
01993 838 909

Peru
One place that I cannot recommend enough is the Sacred Valley in Peru. This area really is special with panoramic views of the Andes Mountains in every direction, ancient Inca ruins and authentic local markets which give you the opportunity to experience authentic Peruvian culture. What really captivated me in the Sacred Valley was the landscapes, which are best seen from one of the many hiking trails in the area. As a start, I'd recommend the light hike between Chinchero and Urquillos, it's a downhill route through a canyon full of eucalyptus groves, gushing water and fluttering parrots.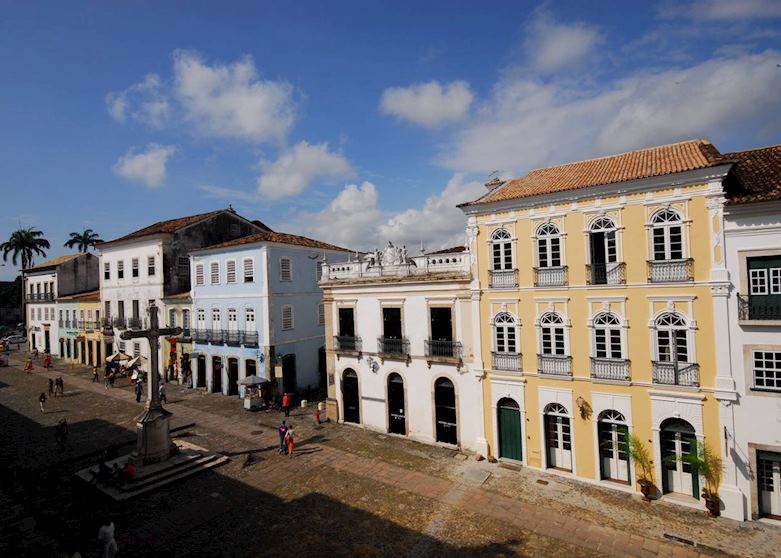 Brazil
A hotel that really stood out for me was Villa Bahia in Salvador. It's conveniently located for getting out and exploring the historic area of Salvador and is set in two colonial-era mansions. My room's impressive decor made me feel as if I had stepped back in time and I really felt connected with the history of the city and the building. On the ground floor there's an ambitious French restaurant and in the evening the bar is a great place to sit and take in the city with music wafting in from all directions.
I'll never forget when…
I was fishing for piranhas in the Pantanal in Brazil, sitting out in the middle of the river on a little boat. The sun was setting and painted a vivid array of hues across the sky. All around us was calm water, the only movement the flocks of birds passing us by and gliding inches from the surface of the water. It was one of the best sunsets I have ever seen and the setting was so idyllic I was totally transfixed. I wasn't particularly great at the fishing element but I was far too enthralled by my surroundings to even care.