I was born in the Middle East and have lived in several different countries growing up. As a result, I have always loved travel and discovering other cultures.
I studied languages and business at Birmingham University, and then spent a year studying abroad which piqued my interest for further travels. I started my journey close to home and inter-railed around Europe, before spending a year exploring Latin America, Australia and India. After this I joined Audley and have since returned to Latin America, being lucky enough to specialise in my favourite countries: Brazil, Peru, Costa Rica, Ecuador and the Galapagos Islands.
Some particular travel memories include trekking the Inca trail to Machu Picchu, witnessing the magnificent Iguaçu Falls up-close, playing football with locals by Arenal Volcano in Costa Rica, swimming with sealions in the Galapagos, and seeing a jaguar gnaw on a carcass in the Brazilian Pantanal.
Speak to Jessica

Start planning your tailor-made trip with Jessica by calling
01993 838 751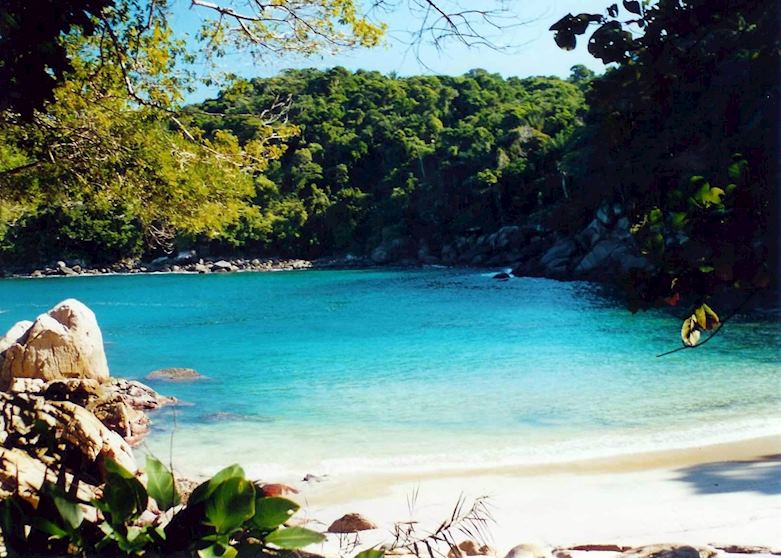 Brazil
Ilha Grande is paradise!
This island seems to have everything you could want in a getaway from the busy hustle and bustle of everyday life. It is perfect for the active traveller who can enjoy trekking across the island, discovering stunning viewpoints from the peak, or the adventurous traveller who may decide to snorkel or scuba dive to explore the vibrant schools of fish and corals. But it is also ideal for travellers who are seeking the tranquillity of gazing out onto the clear waters while relaxing in a hammock with a good book.
The island is an eclectic mix of jungle, beautiful turquoise water, quirky boutique shops, small natural plunge pools, palm trees, beaches, snorkeling, black sands, an abundance of fruit, waterfalls, catches of the day, the list goes on. Even being on the island on a grey rainy day doesn't dampen spirits as it still looks beautiful, but it is even more radiant under the sun.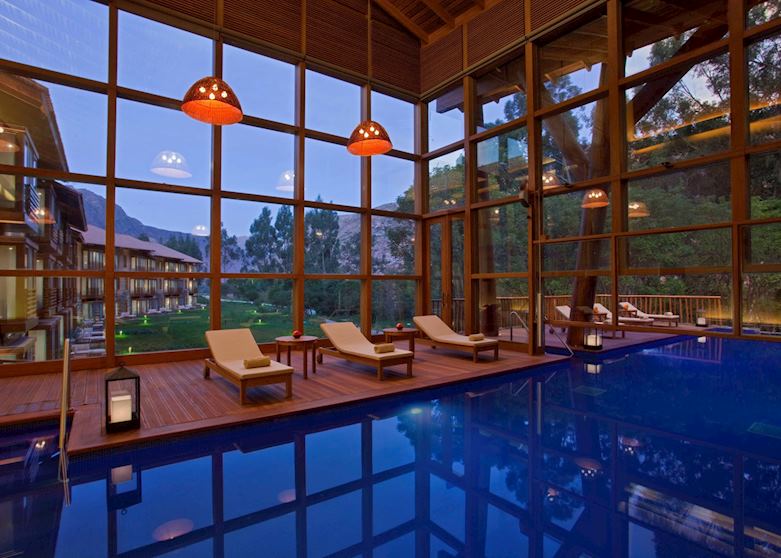 Peru
Tambo del Inca Luxury Collection in the Sacred Valley has a grand and rustic feel. It's decorated in tribal patterns and autumnal colours, which create a warm and welcoming atmosphere.
Despite being a large hotel, it retains a lot of character and charm with majestic wooden pillars, high ceilings, and peaceful and spacious bedrooms. Looking out of the bedrooms you either have a view of the river meandering through the valley, or the surrounding mountains.
The facilities are extensive and very impressive: the swimming pool starts inside the spa and then expands outside so you can enjoy the best of both worlds; there is a lovely terrace and bar which is a covered outdoor deck where you can relax and enjoy a drink or some nibbles next to the river; I didn't want to leave the hotel.
I'll never forget when…
I have now seen the Iguacu Falls twice from both Brazil and Argentina; it was just as breath-taking the second time round.

Not only do you get see the stunning scenery of surrounding mountains, but you also have panoramic views of the falls and rivers. It was such an energetic sensation walking above the waterfalls, being hit by the spray and then reaching the Devil's Throat, where I was absolutely soaked through from the massive showers of water shooting up to the viewing platform.