I first discovered my love for Latin America when studying Geography at school. I've always been obsessed with nature and conservation, especially within the rainforest, with the likes of David Attenborough being a main inspiration. After graduating from Brighton University in Human Geography, I travelled from Brazil, through Peru, Chile and Argentina for three months. Since then my passion for exploring the continent has just continued to grow.
Since starting at Audley I have been lucky enough to re-visit Peru and Brazil. The historic and monumental landscapes of Peru are truly captivating with sites such as Machu Picchu and Condors Cross absolutely taking my breath away. I completely fell in love with Brazil's infinite variety of food, the endless sandy beaches and its vibrant cities and streets filled with music and dancing. I was completely blown away when visiting natural wonders such as the Iguassu Falls and exploring the dense Amazon rainforest.
Speak to Natalie

Start planning your trip to South America with Natalie by calling
01993 838 687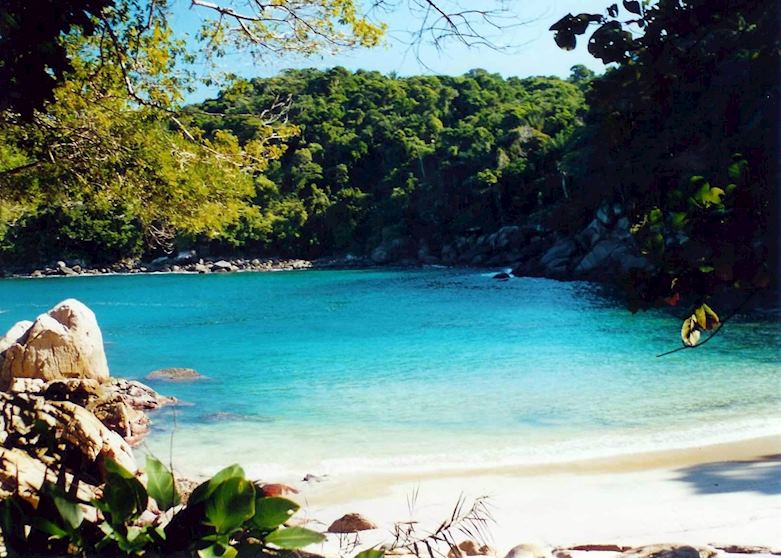 Brazil
I have many favourite places in both Peru and Brazil, but I can still vividly remember the feeling I got when stepping onto the pier when arriving in Ilha Grande. Pausing and taking in the turquoise sea, numerous fishing-boats and exotic jungle stretching behind the colourful town was such a special moment, especially after being in the busy streets of Rio de Janeiro the day before. From that moment I knew I would feel at home in this Brazilian paradise.
If you get the chance, I would recommend enjoying a Caipirinha cocktail or fresh seafood dish by one of the quirky cafes right by the beach.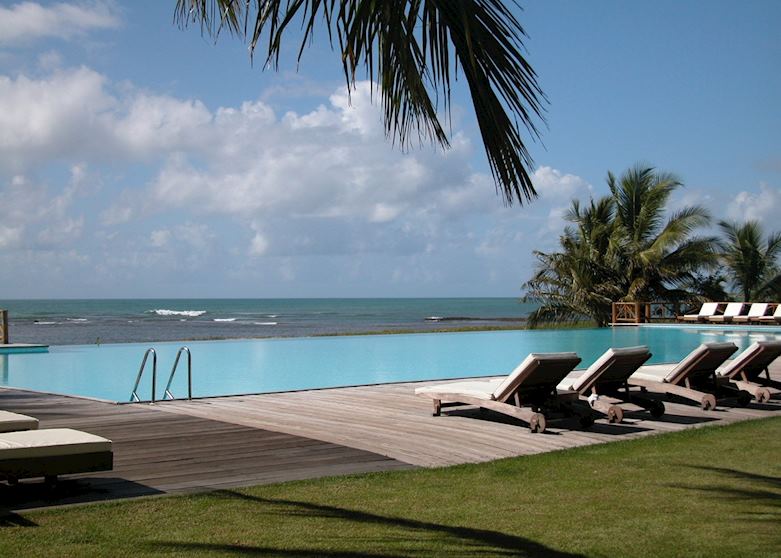 Brazil
The Bahian coast is an absolute paradise and I would recommend staying at the 5-star Tivoli Eco Resort in Praia do Forte. Fully indulge and unwind whilst enjoying the magnificent views and the sound of the waves…
The hotel stretches across 250,000 square metres and is surrounded by ecological preservation areas. The breakfast and dinners at the hotel are excellent; good food for me is always important wherever I stay!
I would definitely recommend visiting the Tamar Turtle Conservation Project nearby and either walking along the beach or travelling there by Tuc-Tuc, which the hotel will happily arrange.
I'll never forget when…
I will never forget my rainforest experience at Juma Lodge, with my wonderful 70-year old guide Chico. He spent two days teaching me so much about the endless types of flora and fauna including a tree that produces Milk and many different species of animal. I broadened my understanding about the importance of conserving and protecting such jungle regions. I was so in awe of everyone's knowledge and kindness, combined with the simplicity yet sustainability of the life-style at the lodge. I left understanding so much more about the rainforest and the wonderful people living there.