Arista's passion for travelling round her native South Africa was nurtured from an early age. With her parents she spent every summer holiday criss-crossing the country, covering everything from the mainstream to the truly out-of-the-way.
Carrying her enthusiasm and knowledge forward, she graduated from the University of Pretoria with a degree in Tourism Management. A British husband brought her to the UK where she set her heart on a job in travel, and was quickly snapped up for the role at Audley.
She recently returned from a trip to Tanzania and Kenya, which has been one of her childhood dreams. She spent time exploring the northern and southern safari circuit that included the Ngorongoro Crater, the Serengeti and the Indian Ocean islands. Her most memorable experience was watching a pride of 15 lion in the wild Ruaha National Park in Southern Tanzania. In Kenya she visited the northern conservancies, Lake Naivasha, the Masai Mara and the Kenyan coast.
Repeated visits Tanzania and Kenya, as well as her home country, have kept Arista abreast of the latest developments and in touch with her family.
Speak to Arista

Start planning your trip to Africa with Arista by calling
01993 838 523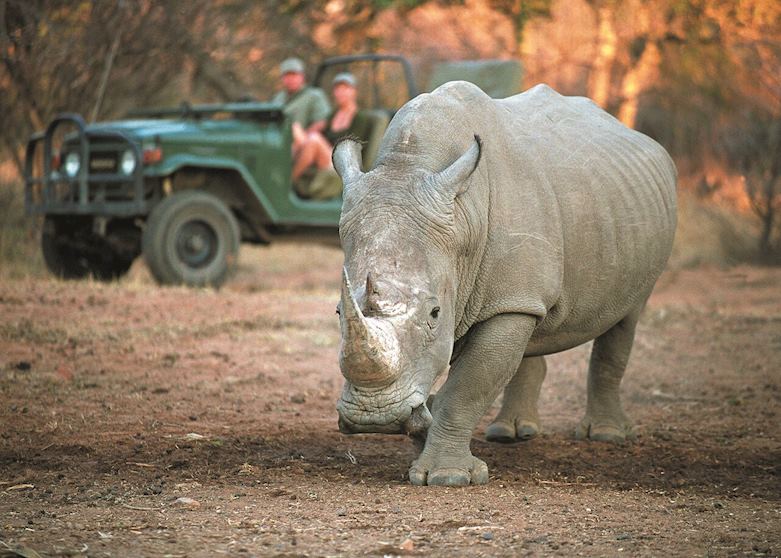 South Africa
Growing up in South Africa and having long weekends and holidays on safari created the love that I have for the African bush. Being among wild animals in their natural habitat gives me a sense of peace and it is here when I am the happiest. An element of excitement lies within me when we go out on an early morning or afternoon game drive. There is a tremendous amount of satisfaction when you see wildlife around you and these game rich areas provide exactly that.
Experienced and knowledgeable guides will take you into the bush and you can learn so much from them, from big game, to birds and trees.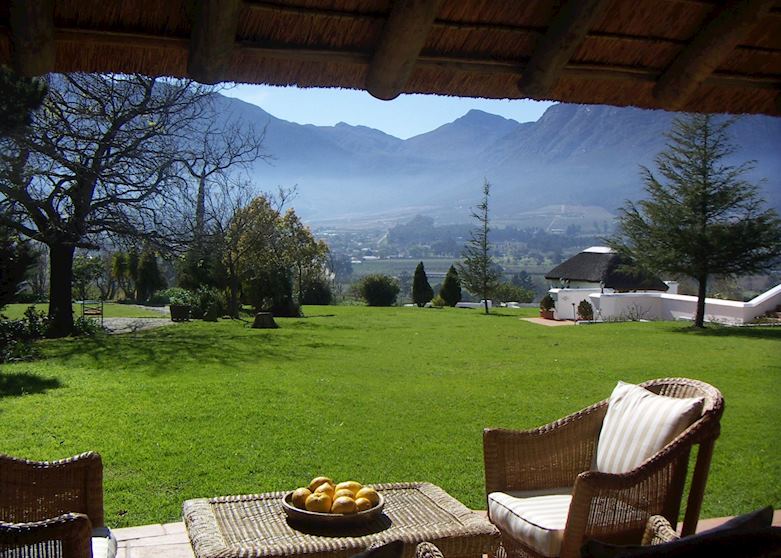 South Africa
Overlooking vineyards, mountains and the picturesque town of Franschhoek, Mont Rochelle is my favourite boutique hotel in South Africa. The whole setting of the hotel blends in perfectly with its surroundings and here you feel right at home. It is so romantic and the views from the rooms are spectacular.
The food here is excellent and during dinner you can sit back and relax and listen to a pianist playing in the background whilst enjoying a glass of the best South African wine. Sitting on the pation overlooking the valeys and vines was a perfect way to spend my afternoon after exploring the Winelands for a day.
I'll never forget when…
My most memorable experience was the first time I visited Tanzania and the excitement of seeing the Ngorongoro Crater.

We journeyed quite far that day and it has always been a dream of mine to see it. As we approached I had little hope to see anything from the rim that day because it was very misty and the crater wasn't visible. We stopped at the viewing point for a break anyway and as I stood around chatting to my guide, the mist just cleared away for a few seconds and the crater appeared in front of us with the sun beaming down on it. It was a truly humbling moment.