Having grown up in West London, Blaise spent much of her childhood holidaying across Europe. At the age of 17 she ventured on her first solo long haul trip to Mexico where she got to travel all over the country. She fell in love with the culture, food and beaches and was blown away at just how vastly different a country could be.
After spending six months living in America and travelling in Africa she realised her true passion was in travel and she made the exciting move to Audley. She has since spent a great length of time travelling all over South Africa, falling in love with the Kruger in particular.
Blaise's highlights, aside from the food, have included zip lining over the Kango Caves, visiting the penguins at Simons Town and watching a family of Lion cubs playing.
Speak to Blaise
Start planning your trip to South Africa with Blaise by calling
01993 838 532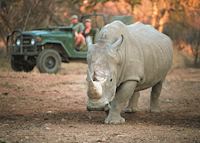 The thing I love the most about South Africa is just how vastly different one place is from another. From the landscapes, architecture and culture no two places are alike. For me the raw natural beauty of the Kruger is simply too exceptional not to come in first place. To put it simply, there is nothing quite like it. The sound of the bush and the size of Kruger are really impressive and I will never forget seeing the Big Five on my very first game drive!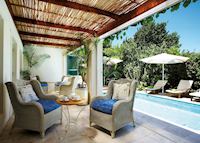 One of my favourite hotels in South Africa has to be The Last Word in Franschhoek, with its French charm and chic design this is not your average boutique hotel. With eight elegant rooms including two private pool suites they really have perfected a provincial French atmosphere in this picturesque town.
The service is excellent and the manager will often pre-book reservations at the local restaurants in preparation for your arrival. You can also expect large rooms, complimentary sherry and a crème brulee.
I'll never forget when…
Waking up on my first night in the Kruger is one that I will never forget. I was staying at Arathusa, a beautifully appointed rustic safari lodge. The Kruger and the distinctive sound of the bush are quite possibly the most naturally beautiful sounds I have ever heard. Also, having a hippo spend most of the night chomping on grass directly outside of my room made it all the more surreal.