Originally from Oxford, Cara attended Plymouth University where she received her Master's in History before moving to Brighton to work in operations for a foreign language program.
Cara first travelled to South Africa in 2011 and instantly decided that any future holidays would be spent here. Hooked from the first day, she has returned each time to explore different areas and try new experiences, such as paragliding off Lion's Head in Cape Town, or learning to cook a great Cape Malay curry in a Bo'Kaap kitchen, also in Cape Town. Cara is always torn on where to head next - from the historic Drakensburg Mountains and the luxury of the Winelands, or the buzz of Cape Town and thrill of game viewing in Kruger National Park.
Having started with Audley, Cara is looking forward to helping other people to explore her favourite country and hearing about all of their discoveries.
Speak to Cara

Start planning your trip to South Africa with Cara by calling
01993 838 506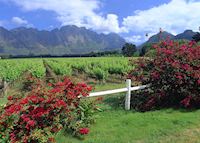 South Africa
As a wine fan, and having visited a number of vineyards in Europe, I couldn't wait to see what South Africa had to offer.
I truly believe that the scenery adds to the enjoyment of the wine, and the scenery here is stunning. In each area, from Constantia to Stellenbosch, there is a range of vineries with their own unique style, produce and facilities - some offering accommodation and luxurious spa treatments.
One of my favourite activities would have to be the wine tram in Franschhoek, which has four different routes that allow you to visit a number of vineyards without having to drive.
There are still plenty of activities that don't involve wine, such as cheese tasting near Paarl, the gardens of Babylonstoren and the car museum for the motor minded.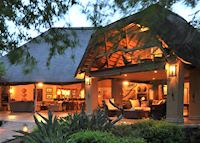 South Africa
During a recent trip I stayed at Savanna Private Game Reserve in Kruger, which is so far my absolute favourite place to stay in South Africa. Located in the Sabi Sabi Reserve, just a short drive from Shaws Gate, this is a gem of a lodge.
From the start the staff were so friendly and welcoming, it felt like coming home. The rooms have a camp like feel with tented roofs, but didn't miss out on any luxury touches - from the inclusive mini-bar to the safari drive kit. The safari drives were exhilarating; our ranger & tracker made an excellent team who did everything they could to find us the animals we wanted to see.
On return from our afternoon drive, I found a hot bubble bath and lit candles waiting to help me relax before dinner. After meeting at the bar for an aperitif, we sat out on the lawn with about a hundred glowing lanterns contributing to the magical feel of the evening. The food was exquisite, and kept us going until breakfast the next morning - another delightful meal after our eventful morning drive.
I was understandably upset when they wouldn't allow me to move in permanently.
I'll never forget when…
I spent the day on the Franschhoek Wine Tram enjoying some of the best wines that the area has to offer. Each stop was different - the architecture, the ambience and, of course, the wine. Some of the vineyards offered a paired tasting such as biltong and wine, chocolate and wine or cheese and wine. Luckily you could also enjoy lunch at a number of places which helped keep you going through the day.

Later that evening, dinner was booked for The Tasting Rooms at Le Quartier Francais. The incredible eight course tasting menu was an African inspired fantasy, with some dishes making one ingredient the focal point or presenting them in an entirely new fashion. The wine suggestions helped the evening fly by, and I can only hope I will one day have the chance to return.