After graduating Jo spent four years travelling around the world. Her first trip to Africa was in 2000, spending time in Kenya, Uganda, Tanzania, Zanzibar and Malawi: Africa has remained under her skin ever since. She spent over 10 years in the film industry as a stand in and extra, working on many well-known productions. At the same time she worked at Arsenal as a hostess supervisor at club level. She also guided a pre-match tour, with access to all areas of the stadium and players. This flexible lifestyle has enabled her to continue her travels revisiting places and exploring new ones.
On a holiday in Tanzania she was offered a job to manage Tides Lodge on the Swahili coast so spent time living and working in paradise, visiting new places whenever she had time off. On returning to the UK she began working for Audley Travel and has travelled extensively throughout Tanzania again, including going on safari in the Southern Circuit for the first time and finding new favourite places.
Speak to someone who's been there
Start planning your tailor-made trip by calling one of our destination specialists on 01993 838 500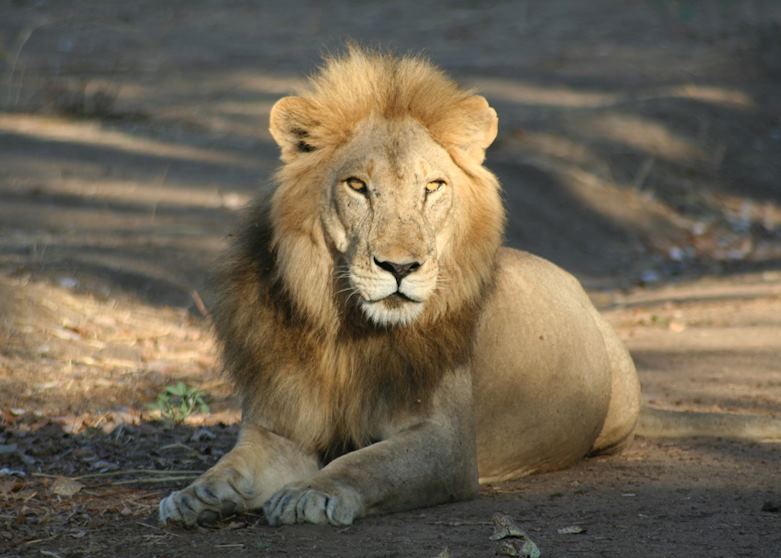 Tanzania
My new favourite safari destination is Ruaha National Park, this is a hidden gem in the south of Tanzania. Despite being the largest national park in East Africa it is probably the least known and as a result has low visitor numbers making it feel very remote and wild. You can spend a day on a game drive and not see another vehicle. The park has all the major game with the exception of rhino and the birdlife is exceptional.
Tanzania
My favourite accommodation is Namiri Plains Camp, due to both the camp itself and its location. It is a small luxury camp of 5 tents which creates an intimate safari experience. The tents are incredibly comfortable and have a porch area with rocking deck chairs where you can relax watching the game passing through. It is situated in the east of the Serengeti which has been closed to the public for the last 20 years for cheetah research, this is the only camp in the area and will remain so. Meals are all taken communally so you get the opportunity to share your experiences with the other guests at camp and because there are never that many people in camp it's very inclusive and new friends are made.
I'll never forget when…
My most memorable experiences are always animal related. On safari in the north of the Serengeti last year I was lucky one morning to see not one leopard but two. As these are solitary cats I was excited at the prospect of seeing a mother and cub but in fact I got something far more special: this was a mating couple! They were very close, on top of a kopjes and totally unfazed by our presence. It always a privilege to see these elusive cats but to find two like this was amazing and very rare. I could have stayed there all day but I was on my way to the airstrip to fly the coast so I had to say goodbye. I hope that she is a mother now!